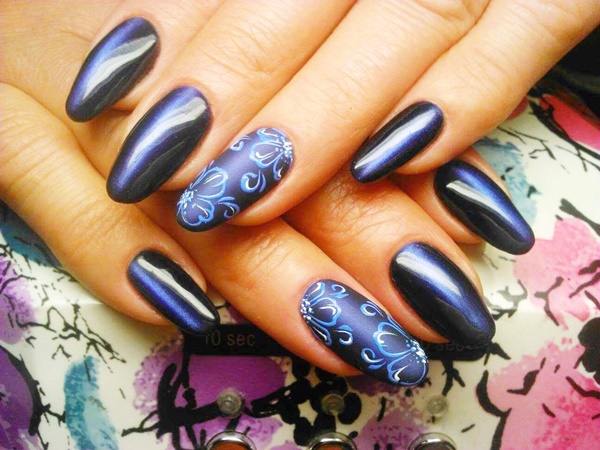 You own the powerful look and your blue nails will add to your personality strength. You can add beauty on your nails with cute dark blue nail designs. There are a huge variety of nail arts you can try on your nails like a French manicure, glitters, and patterns. Here are such nail designs you will fall in love with. Your elegant nails show off your beauty and boldness. You can show your creativity to add your personal touch of class to the nail designs. You can also try miniature manicure to create the masterpieces. Get your dark blue nail design inspiration from below classy ideas. Here we present some Elegant Bridal Nail Art Designs For The Bride. Have a look-
Cute Dark Blue Nail Designs You'll Love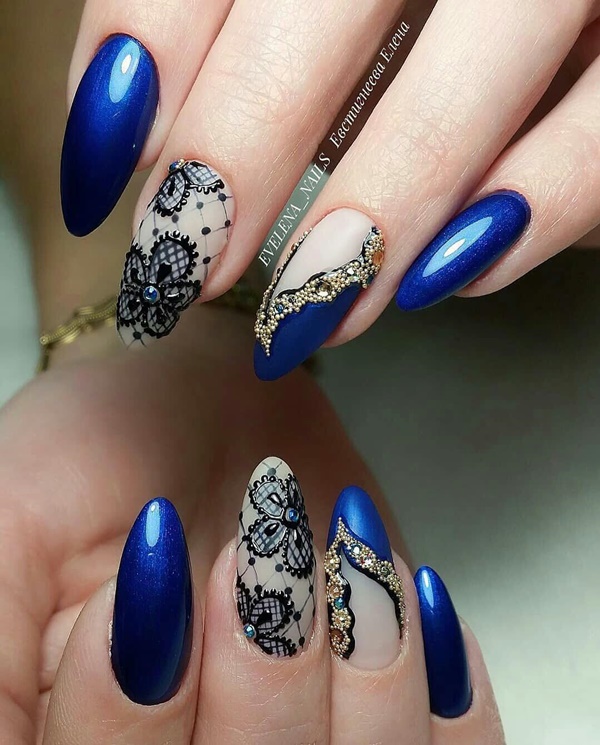 Image Source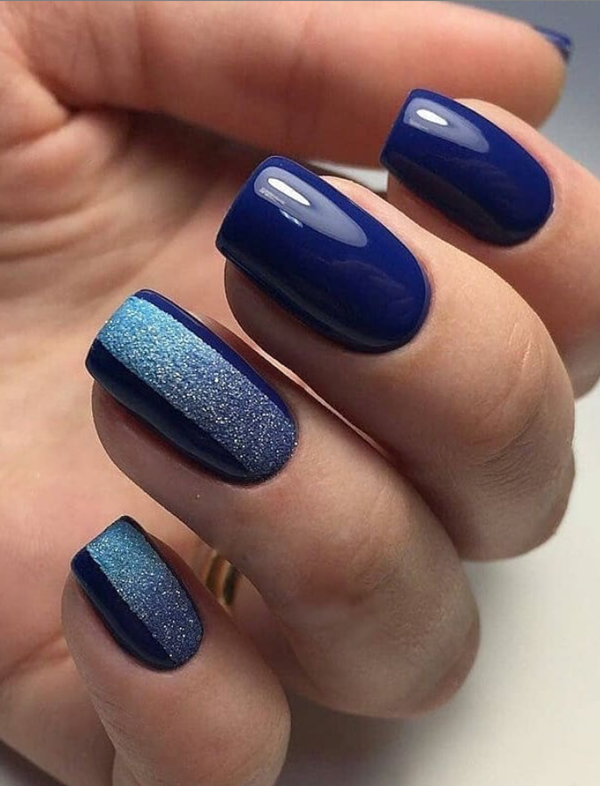 Image Source
Sparkling Dark Blue Nail Designs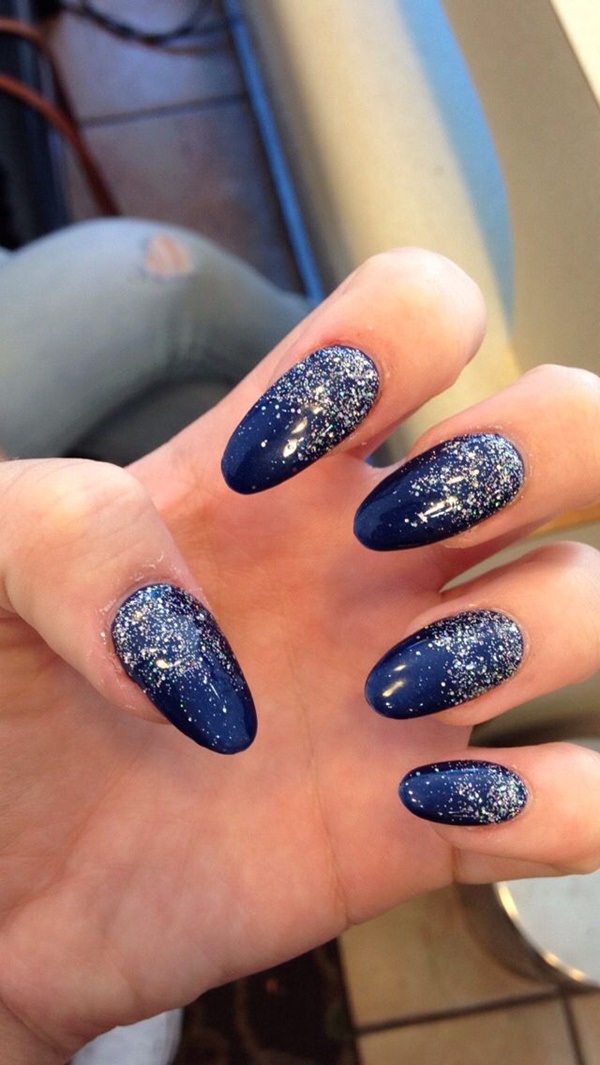 Image Source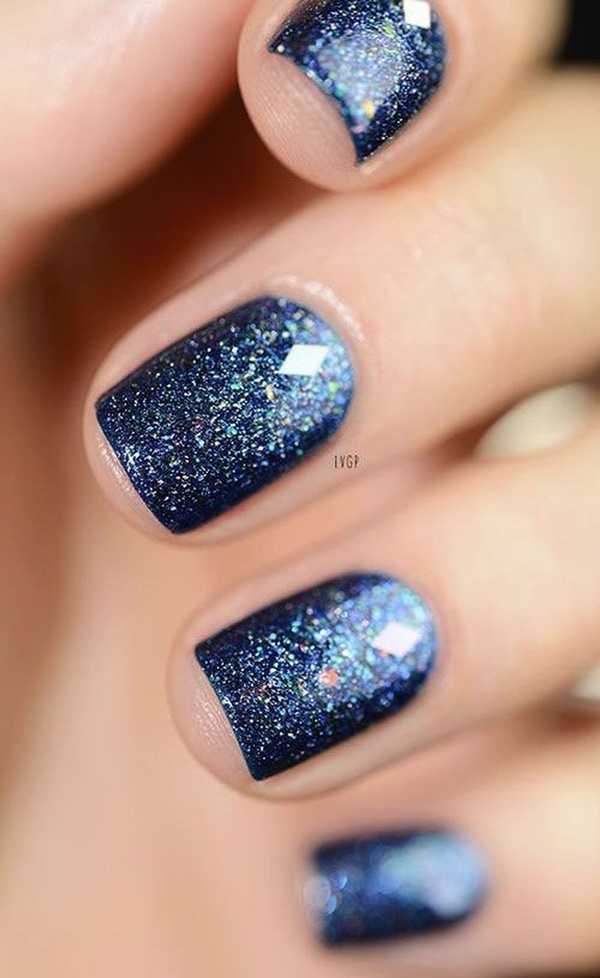 Image Source
This is the adorable French manicure that coats your nails with dark blue nail paint on edges. This French manicure can be made more attractive by adding sparkles over it. Use these sparkles in limit so that it will not suppress the boldness of dark blue nail colour.
Flex Over Dark Blue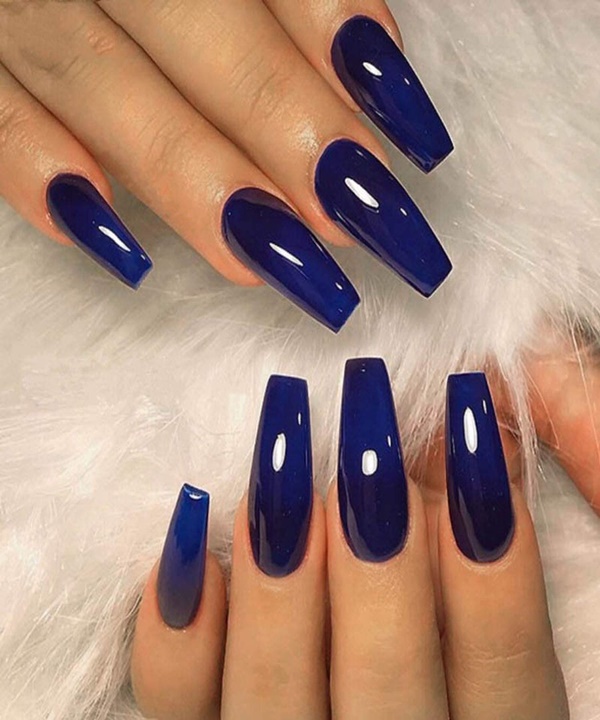 Image Source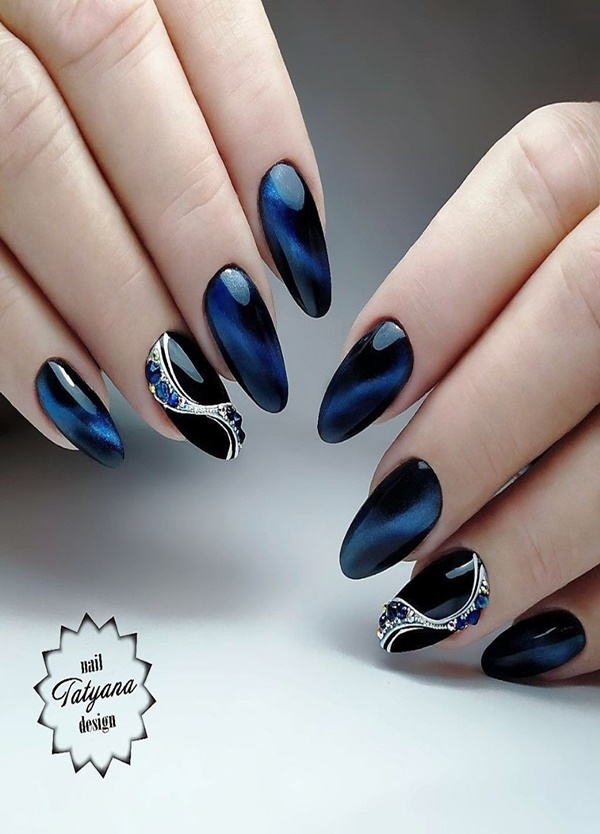 Image Source
You can create various designs by using flex on a dark blue colour. Stick on the flex on dark blue nail paint in a variety of shapes to create unique nail design. You can use silver as well as golden flex for the bold nails. This nail design is the complete accessory you need to dazzle at the birthday party.
Night Sky Scene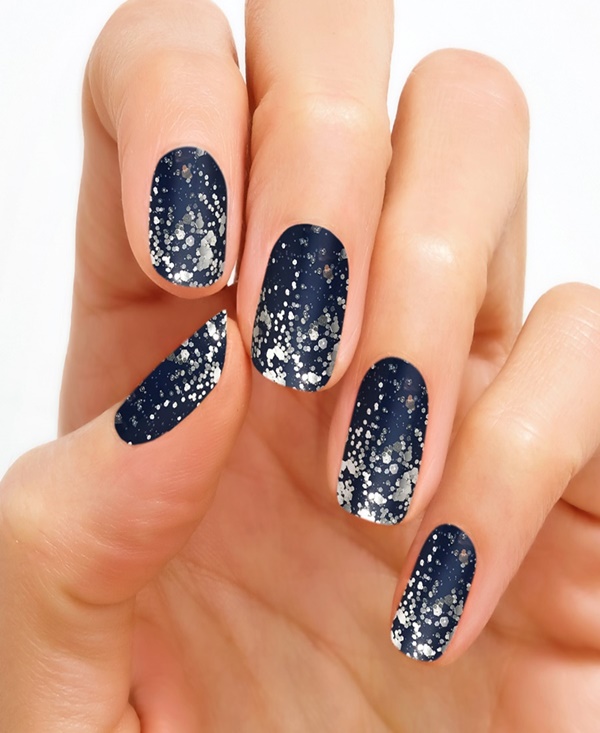 Image Source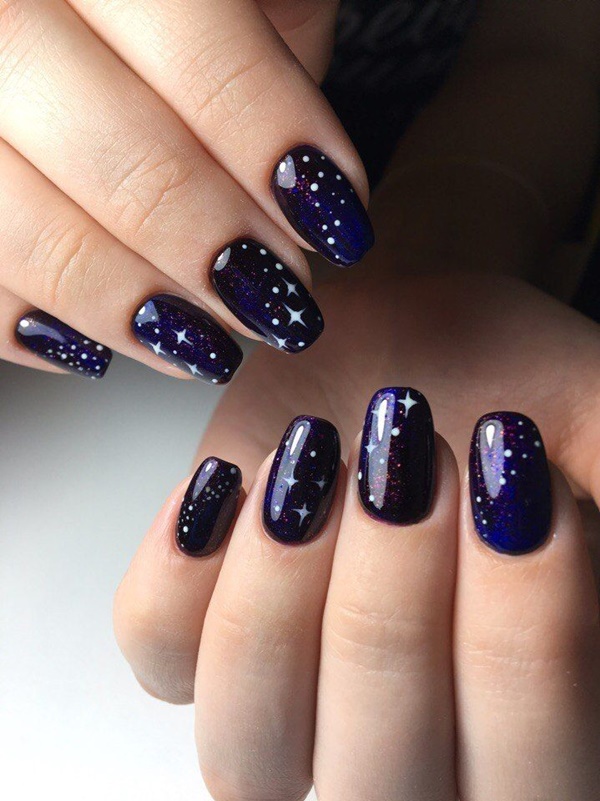 Image Source
The night sky is relaxing to eyes and you can create such a relaxing scene on your fingernails. Dark blue nail paint will be the background for this design. You have to spray white paint to create the stars on this dark blue colour. Coat the design with colourless glossy nail paint to add shine on it.
Sexy Blue Snakeskin

Image Source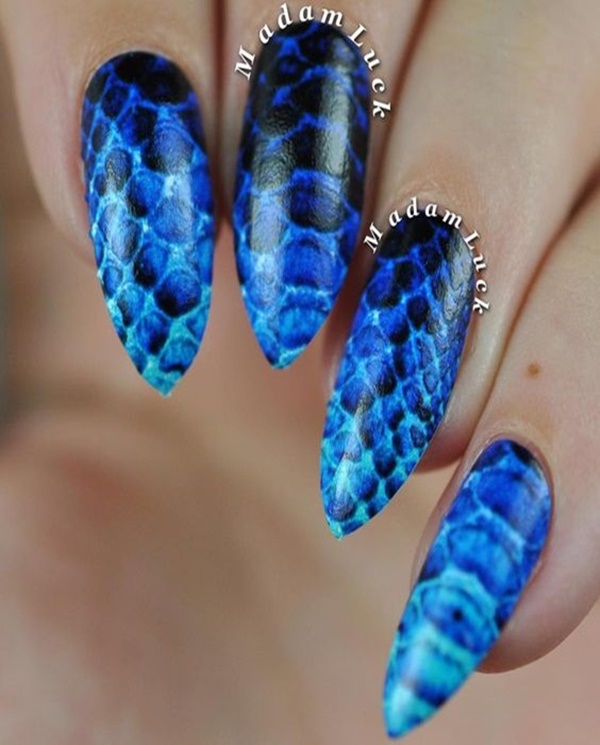 Image Source
Be sexy with such cute dark blue nail designs. You can paint snakeskin on your nails with the bright blue and black colours. You need to create a snakeskin pattern with the nail design tool using black and blue paints.
Broken Geode Nail Design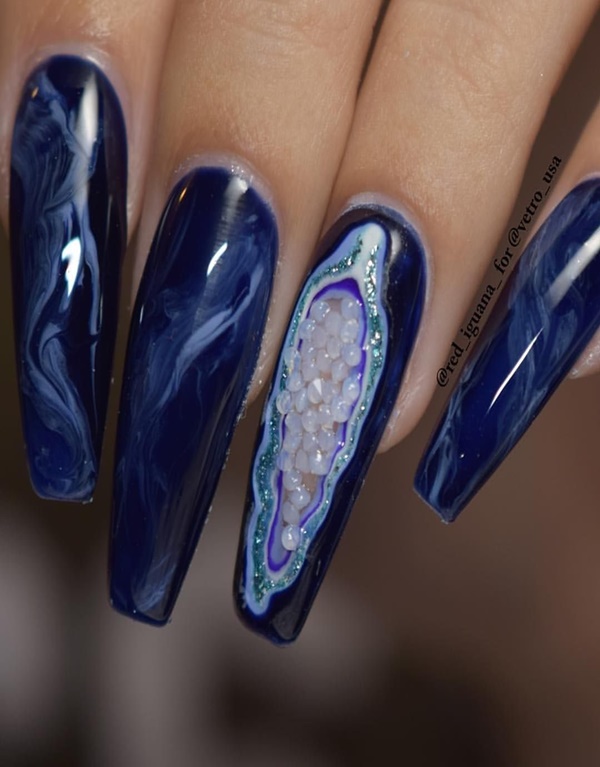 Image Source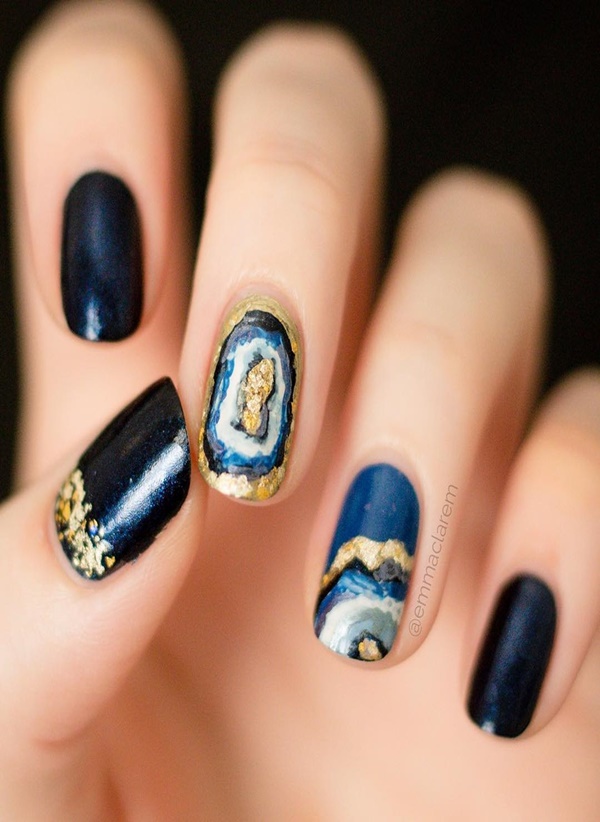 Image Source
Do you want to try artistic and cute dark blue nail designs? This is the best nature-inspired nail design you can create with dark blue nail paint. You need white nail paint for this art. Coat your nails with white nail paint and create the broken geode design with blue and white paints. You can create different patterns on each nail for a natural look.
Silky Finish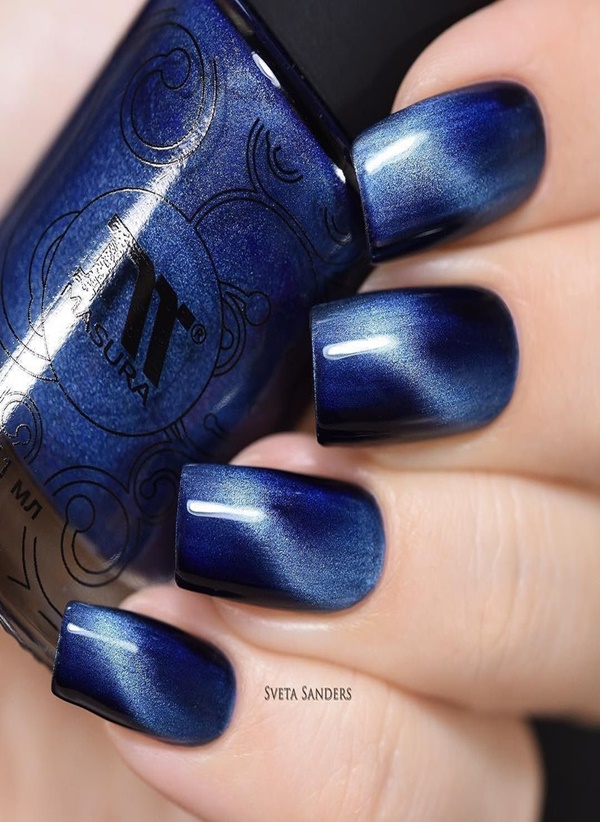 Image Source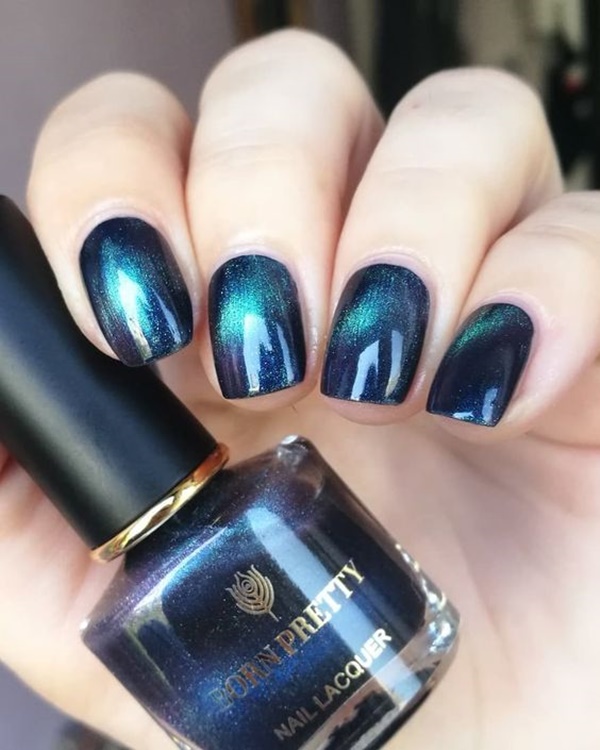 Image Source
You can coat your nails with dark blue colour and apply a shining colourless layer over it. This colourless coating gives your nails a deep hue. You can experiment this silky finish by fading the dark shade of blue going lighter towards the tip and darker towards the depth.
White Zig-zag Lines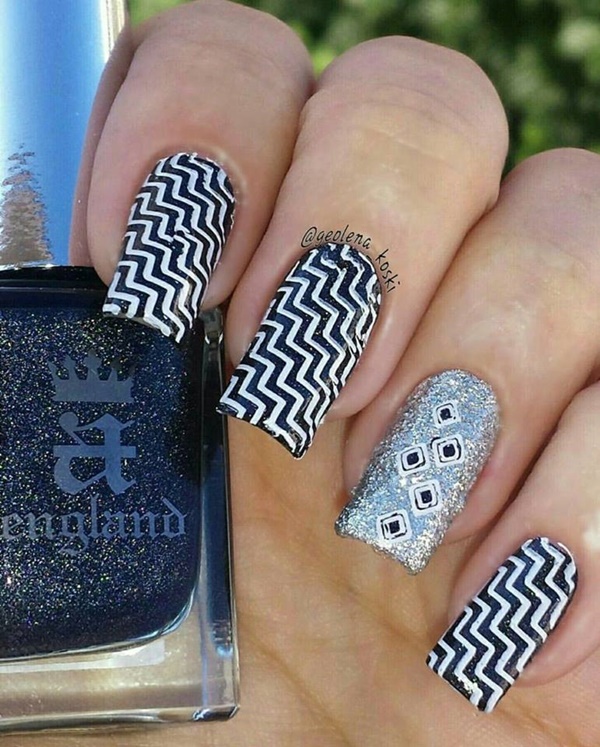 Image Source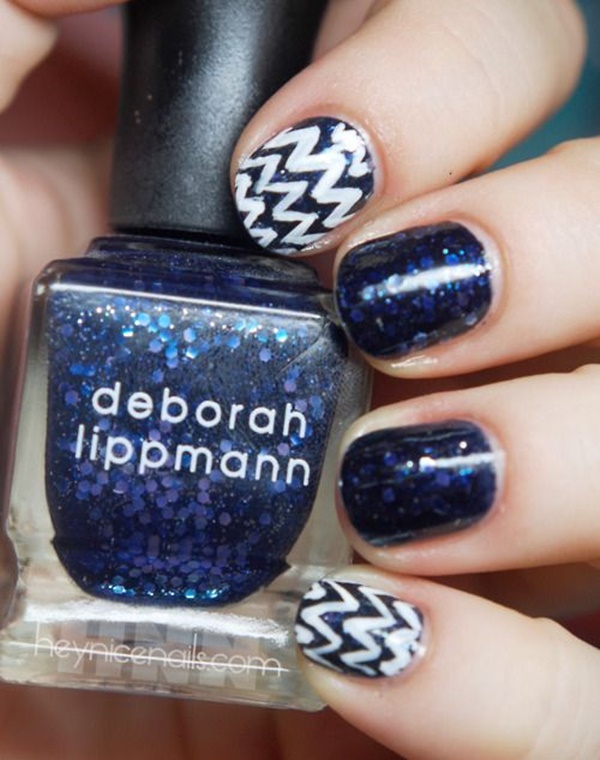 Image Source
Let's dive into the 90's nail design trend with the zig-zag lines. To create this nail design you first need to paint your nails with the pastel blue paint. Now, you have to layer up your nails with blue glitter for the sparkling finish. It's time to create zig-zag lines for the perfect nail design.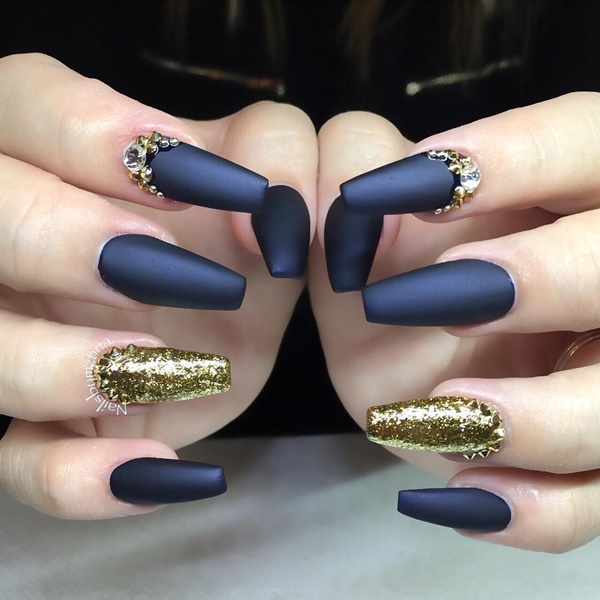 Image Source

Image Source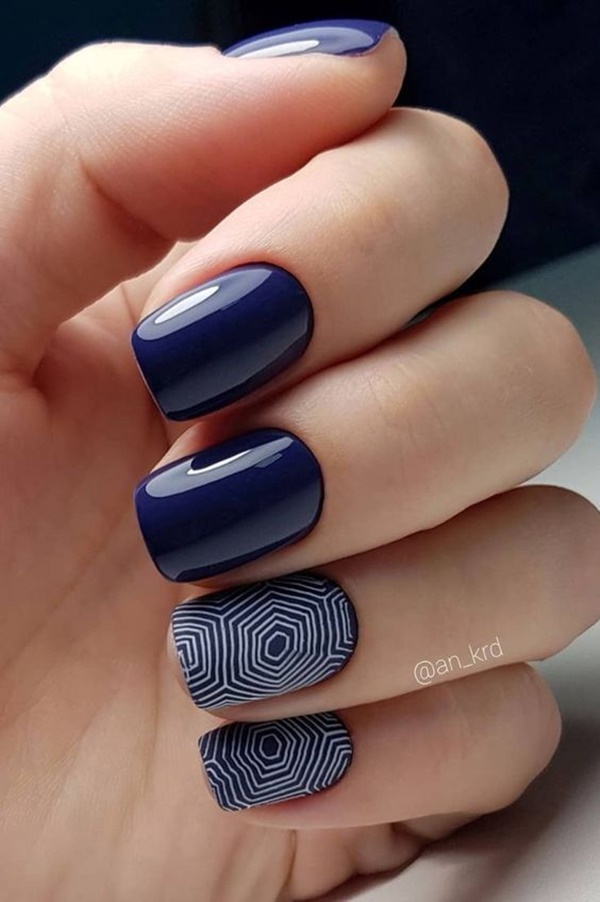 Image Source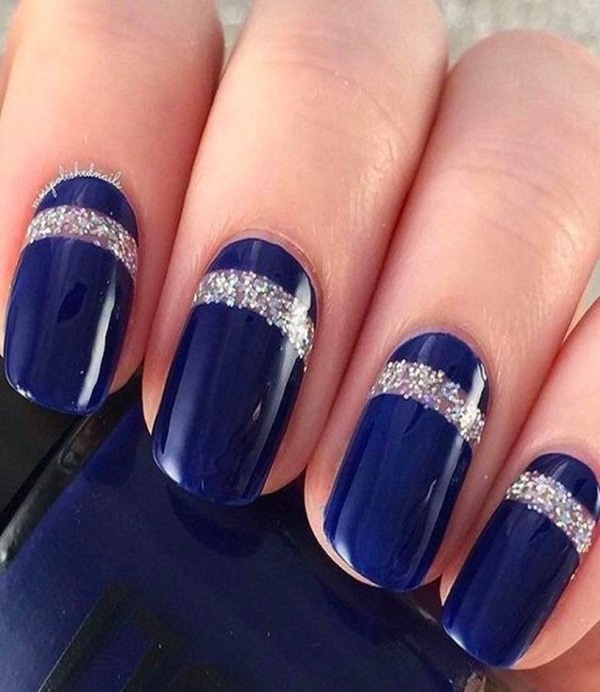 Image Source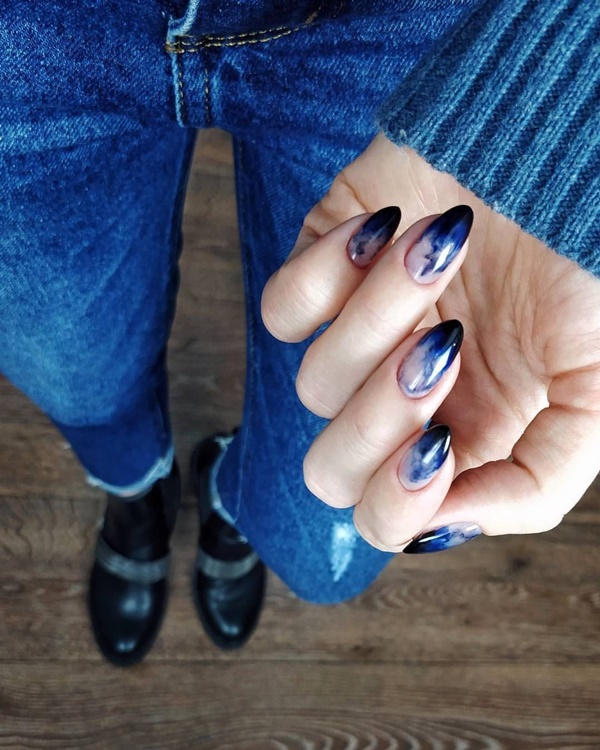 Image Source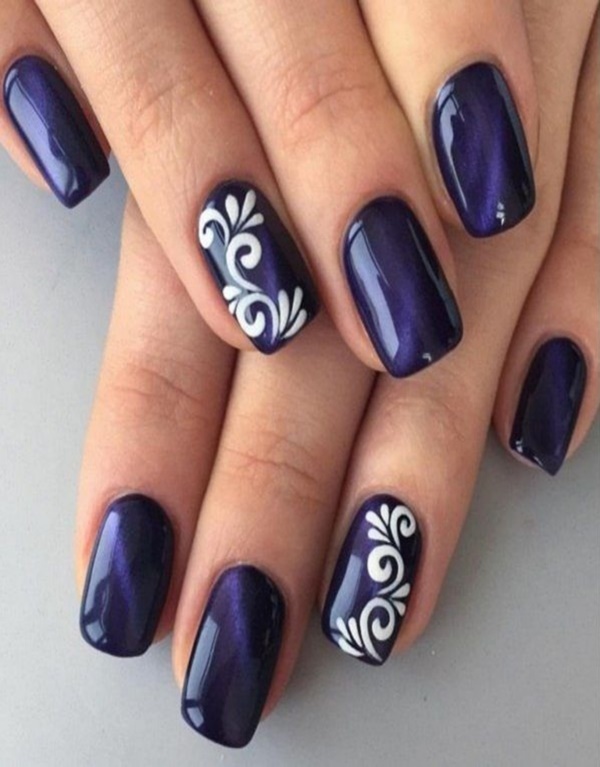 Image Source
The art on fingernails is a work of patience and practice. You may not get the perfect result in your first attempt but be patient and try to be precise using the nail design tools. Above cute dark blue nail designs will surely make your nails pretty. Colour your nails dark blue and add above nail design to create timeless looks. You must have understood the tremendous possibilities of the dark blue nail designs. Turn your fingernails into your bold and attractive accessory with these easy and effortless nail designs of the abundant dark blue colour. Also, you can take some idea from Elegant Flower Nail Designs For Summer. Have a look-