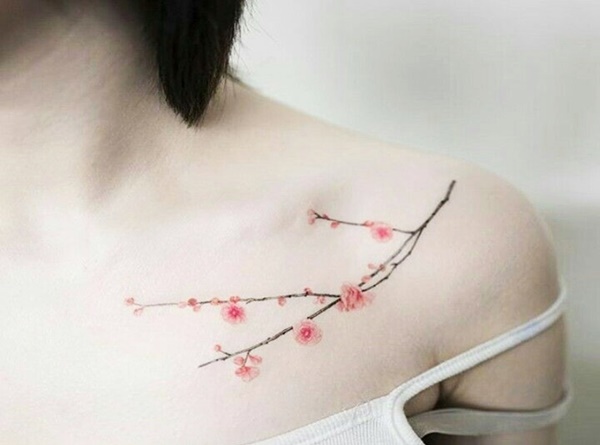 Getting a tattoo inked is a very common thing nowadays. All over the world, there are many people who love to wear tattoo to various designs. Every design of tattoos indicates a different meaning, so it is totally up to you that which design you choose. It is a type of body modification where a design is made by using dyes, inks and pigments. Cherry Blossom Tattoo Designs are accepted by many people as these are mainly nature-themed tattoos. Hence, here we are giving you 9 Cherry Blossom Tattoo Designs that are so gorgeous and look really very good. You can choose any of these tattoo designs according to your choice.
Cherry Blossom Tattoo Designs That Are So Gorgeous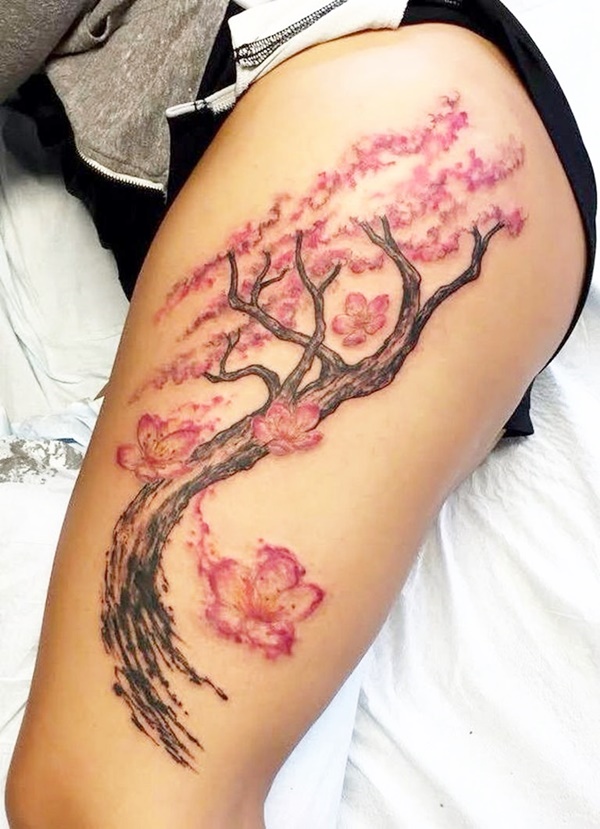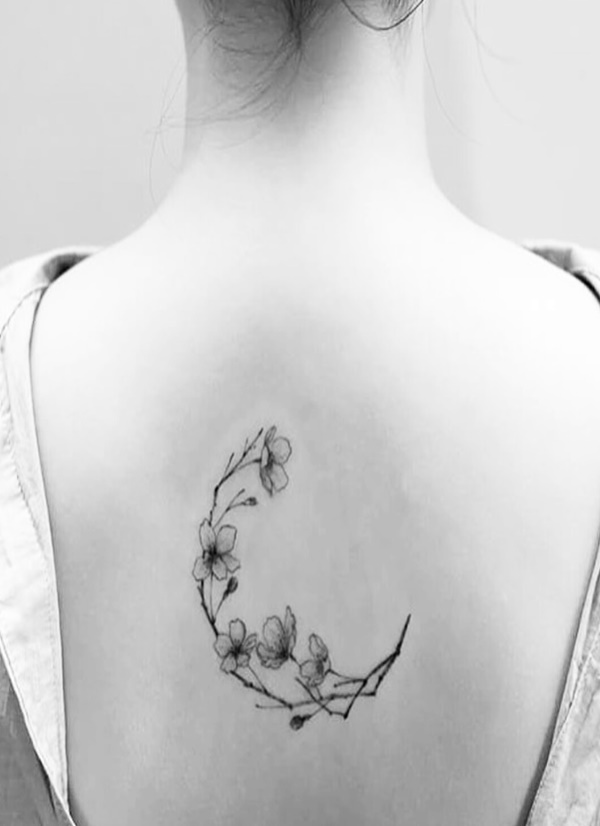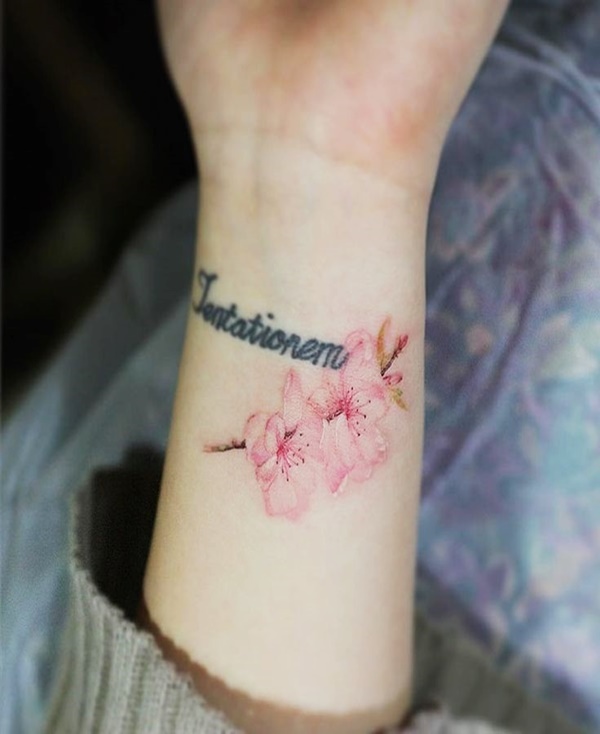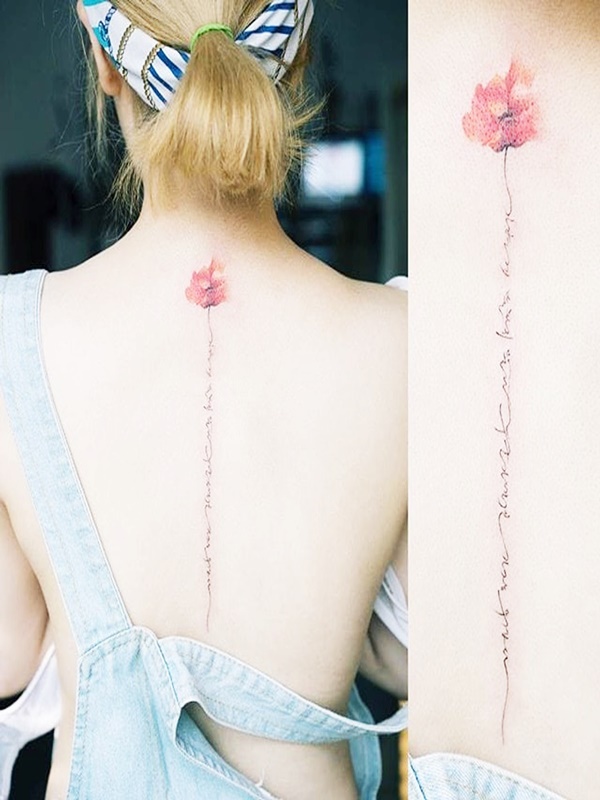 Cherry Blossom Fan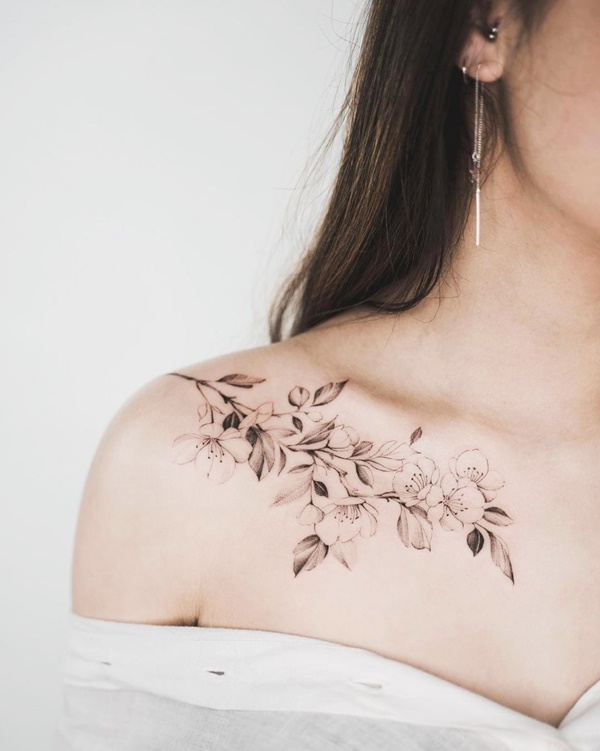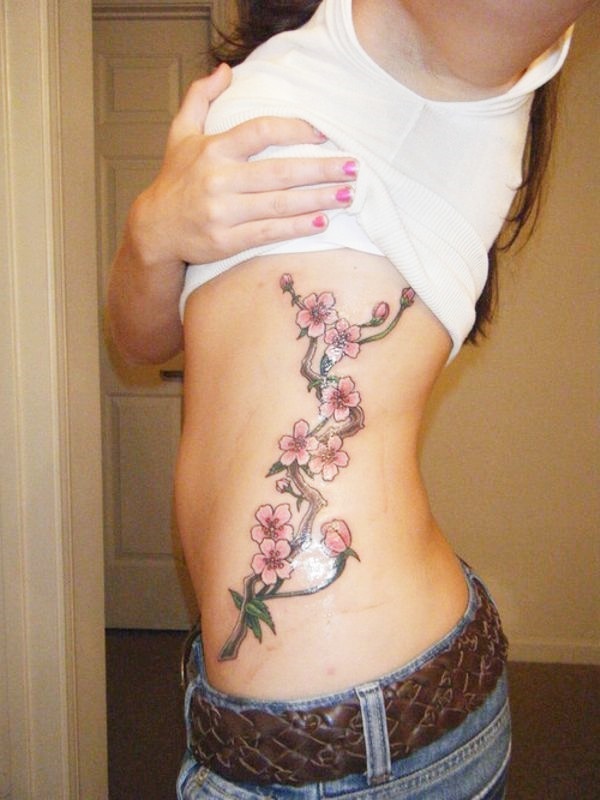 One of the most beautiful tattoos, this tattoo is very popular amongst the people. Cherry Blossom fan tattoo design mainly symbolises good luck, kindness as well as generosity. This tattoo can be worn at arms or wrist. You can also choose this tattoo design to be inked in different sizes as per your choice. Mainly, the Cherry Blossom fan becomes truly expected and appreciated for all their attractiveness. Moreover, you can select various colours to be filled in this tattoo such as pink, blue or others.
Minimalistic Cherry Blossom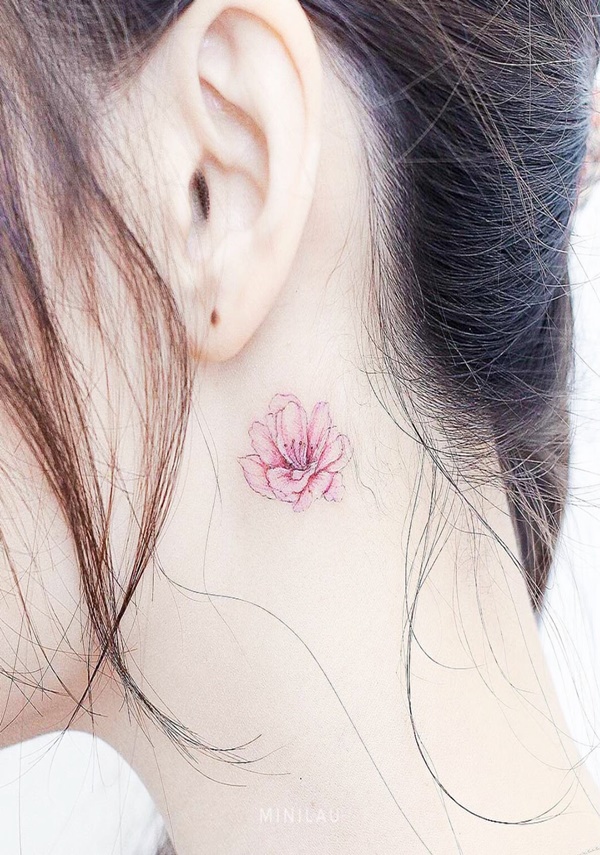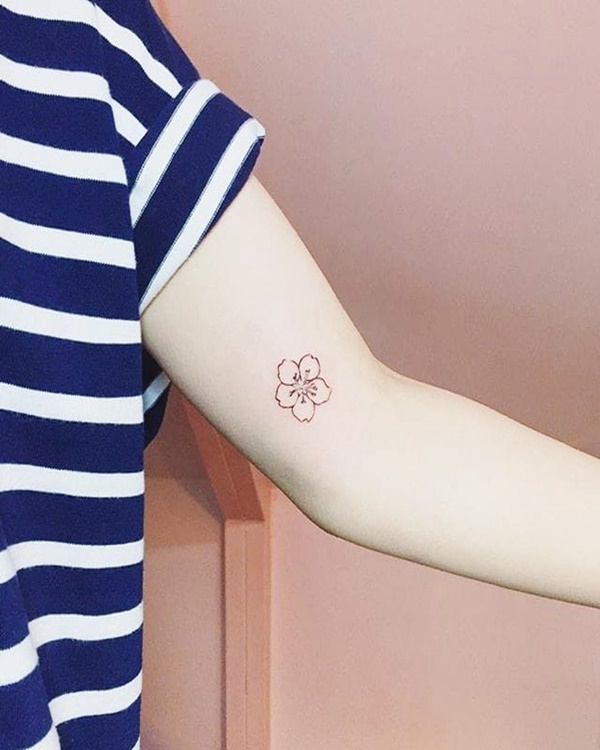 If you are the person who love Cherry Blossom tattoo, then you must go for Minimalistic Cherry Blossom tattoo design. A preferable part to get inked this Minimalistic Cherry Blossom cherry blossoms are the shoulders, arms, ankle and feet. With the use of different colours this tattoo made all the more attractive and is well-liked by many people for its perfect finishing. As per the various cultures, it can signify a lot of other meanings also.
The Bloomed Cherry Blossom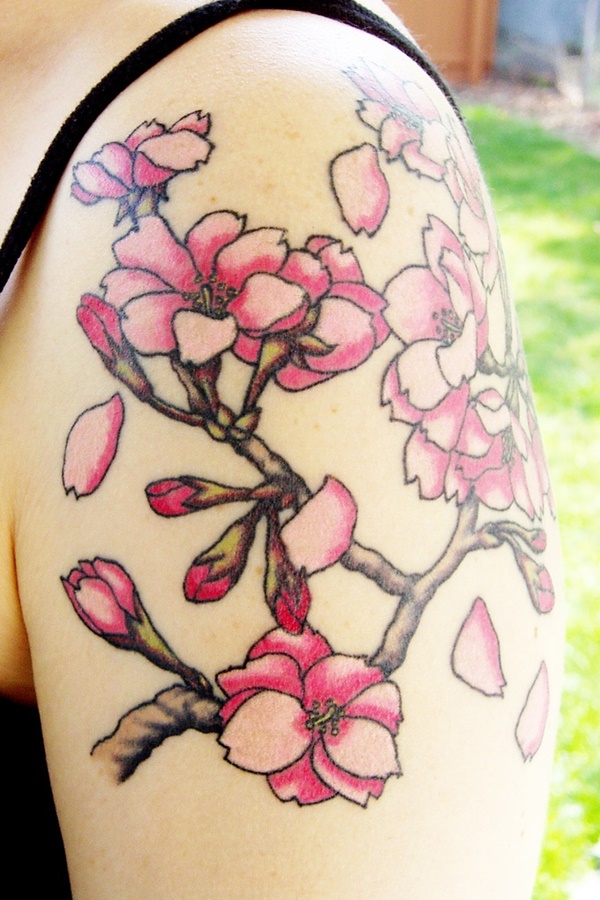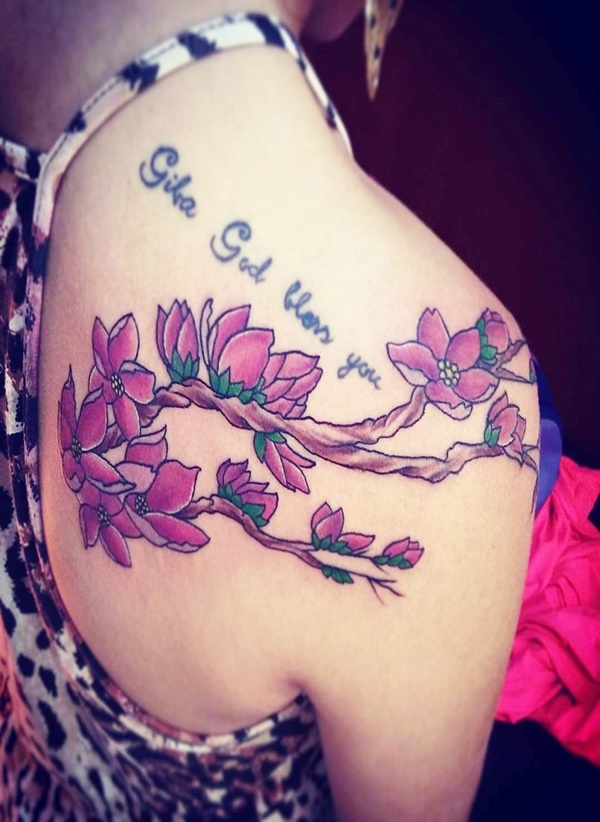 The Cherry blossom tattoo designs have been considered as a feminine symbol. This intricate Bloomed cherry blossom tattoo design makes a gorgeous choice for a full canvas tattoo. This beautiful design is often selected as a back piece or worked into the smaller leg or shoulder tattoo designs. The fading effect in this tattoo design makes it more elegant as well as unique from other Cherry Blossom Tattoo Designs. So, what are you waiting for? Choose this design and be beautiful being that you are with this eye-catching cherry blossom tattoo.
Cherry Blossom Branch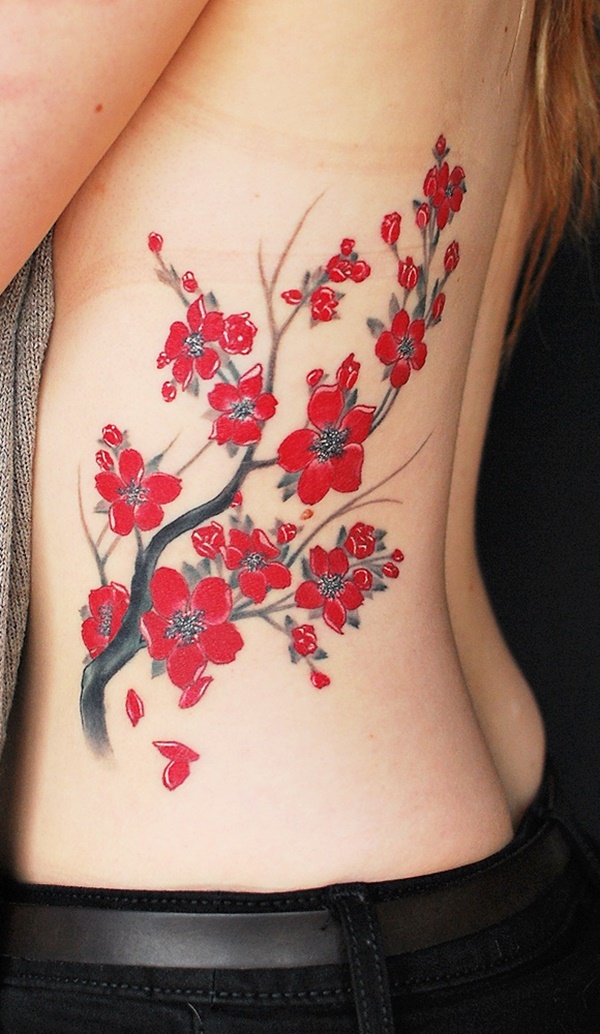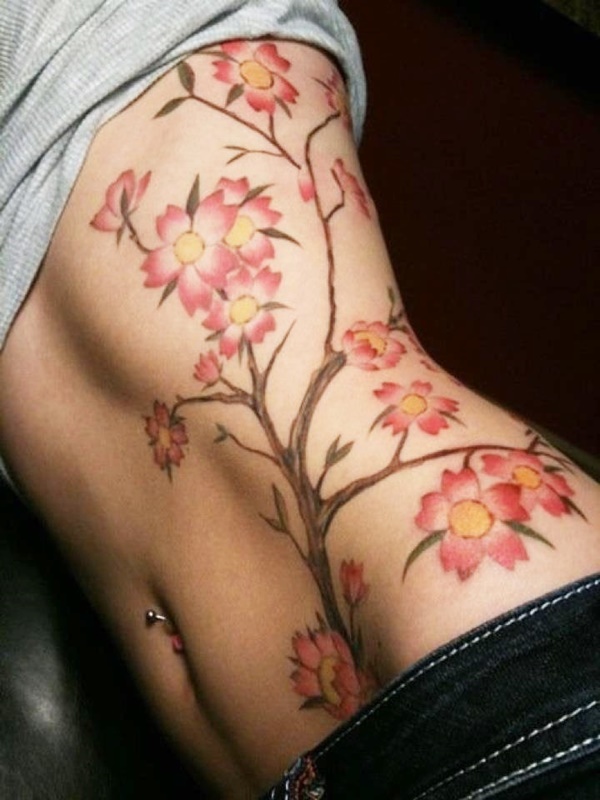 The cherry blossom branch tattoo design really looks stunning. It mostly has black and white artistic look and can be inked in various sizes as per your choice. According to the Japanese and Chinese tradition, the cherry blossom Branch tattoo design lives a path of illumination thanks to Buddhist beliefs. Apart from this, for this tattoo to be inked you can opt for bicep or side placement as there will be plenty of space there for creating the branch design in an efficient manner.
The Rose Cherry Blossom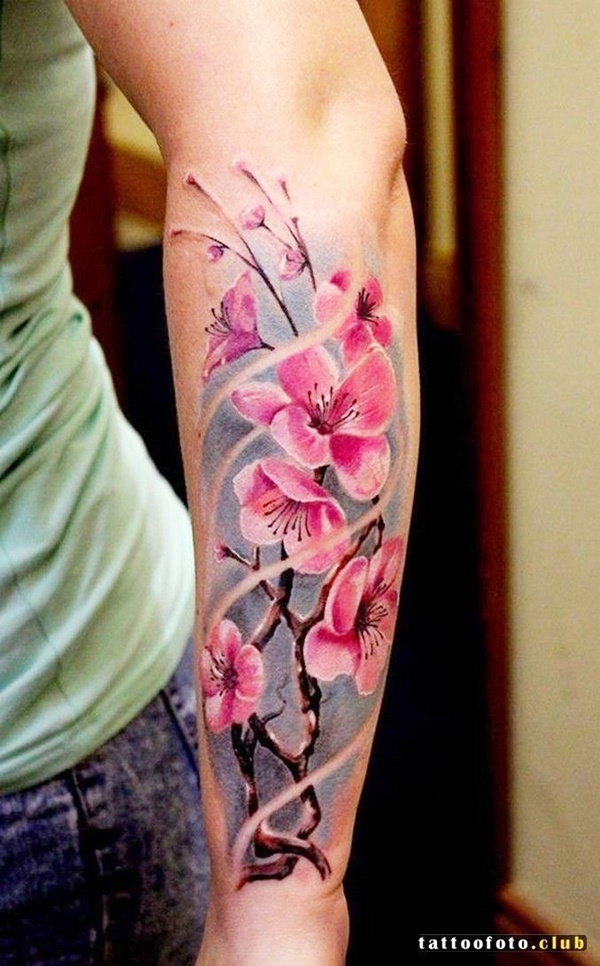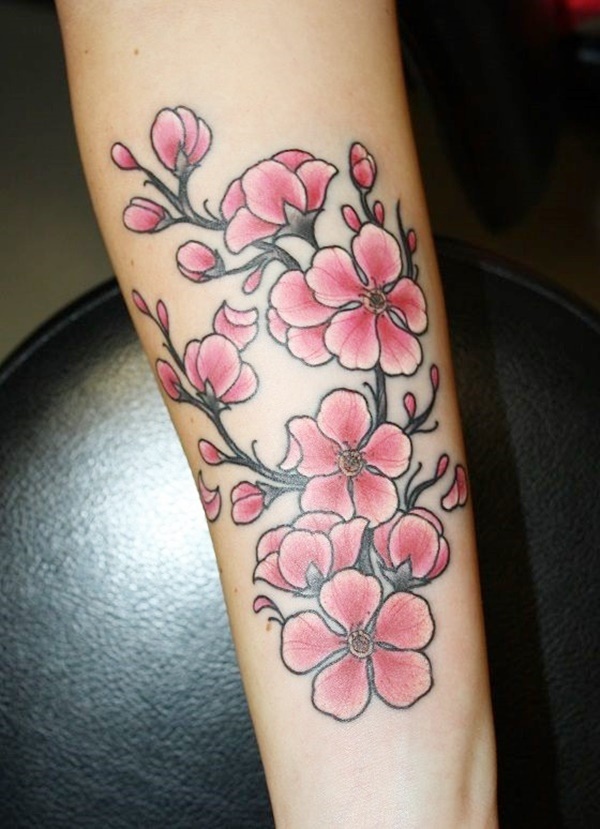 The Rose Cherry Blossom tattoo design is both a female and fleeting reminder to live a life of loveliness and be there in the moment for that is all we have. You can select a red, yellow or pink colour to get this tattoo inked as per your preference. In addition to this, The Rose Cherry Blossom is counted amongst the unique Cherry Blossom Tattoo Designs due to its beautiful colourful rose and it also defines and power as well.
The Ballerina Cherry Blossom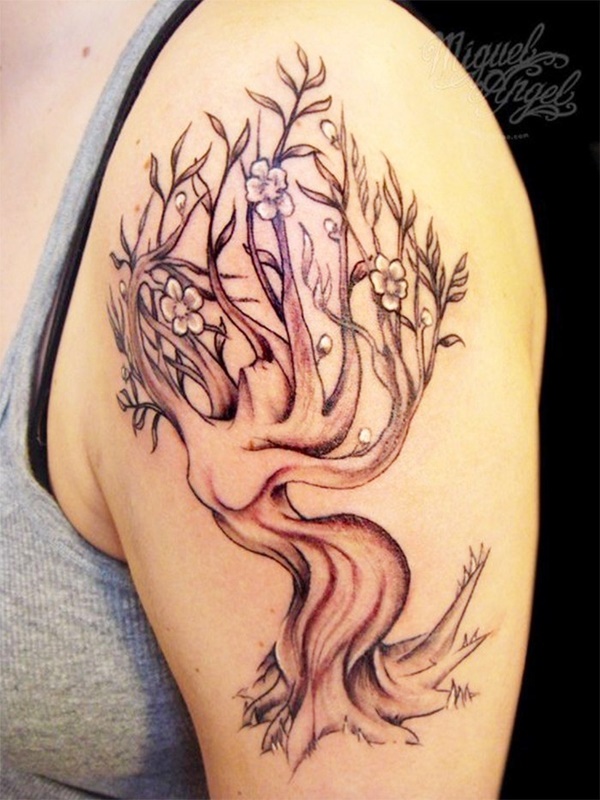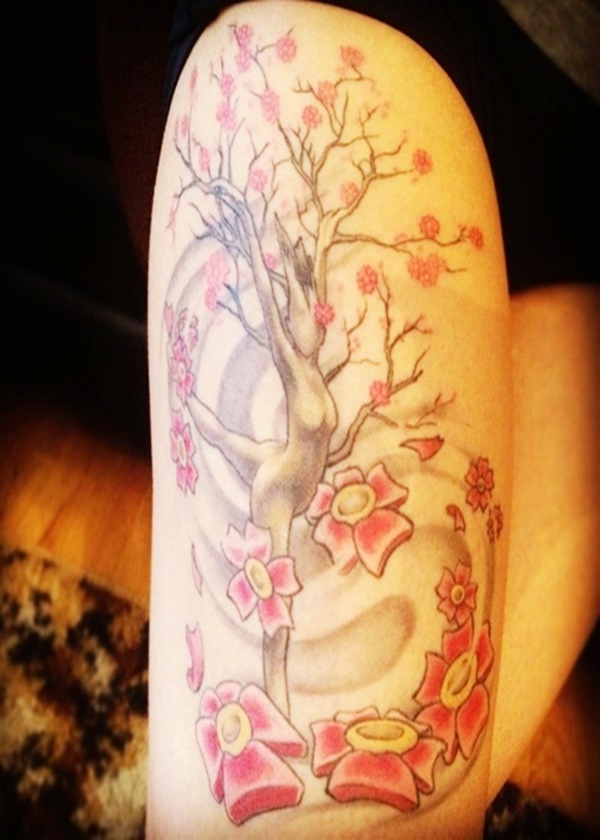 No doubt, cherry blossom tattoos are awfully beautiful body art that you can have in your life. The Ballerina cherry Blossom tattoo design indicates the feelings of pureness. They also show impermanence because they are beautiful but do not last long, so their beauty must be appreciated while they are in bloom since these flowers are short-lived. So, if you are a true lover of nature then you should choose this The Ballerina Cherry Blossom Tattoo Designs.
The Cherry Blossom Petals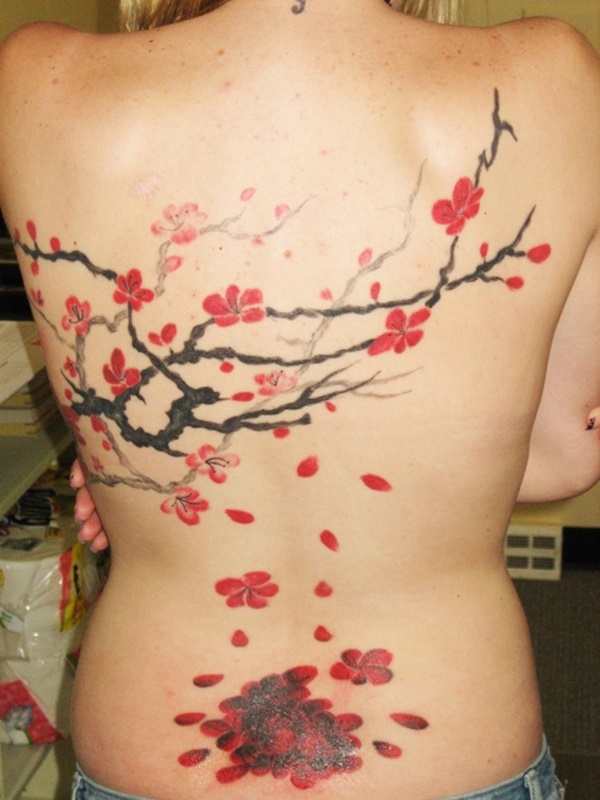 The Cherry Blossom Petals blooms represent beauty, life, and femininity. It also symbolises that they harbinger the luscious spring season, stating that it is time for a new beginning as the dark winter has come to an end. In addition to this, in case you do not want to expose your tattoo to everyone then you can have Cherry Blossom Petals tattoo placed on your thigh part. The petals of the cherry blossom tattoo are really very amazing.
Buddhist Cherry Blossom Tattoo Design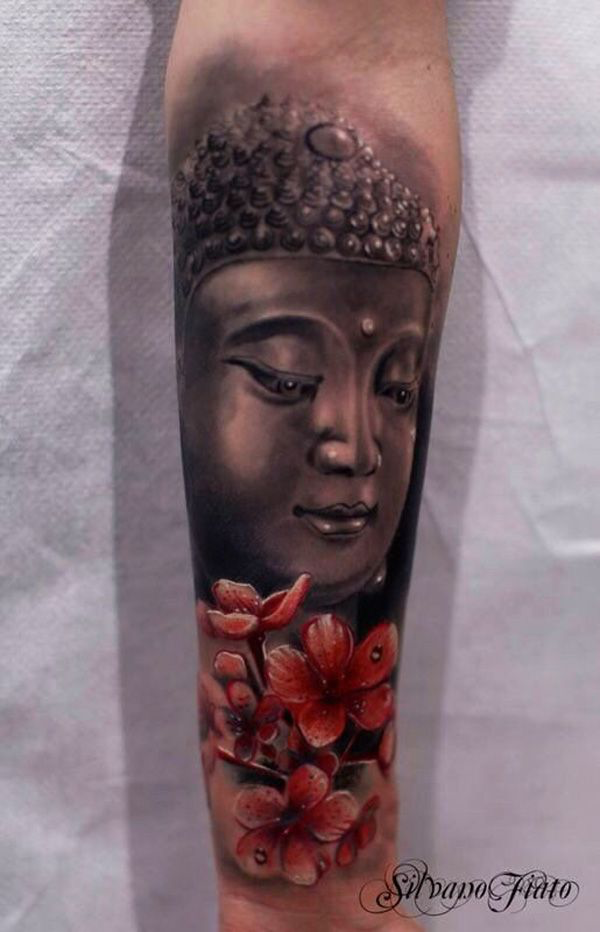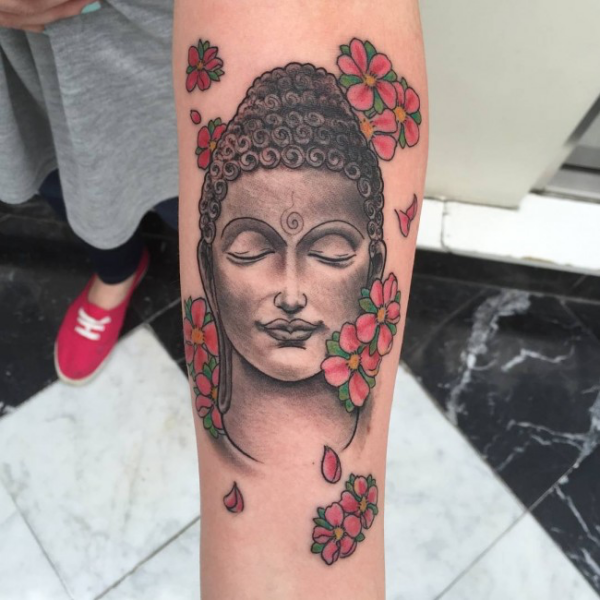 Cherry Blossom tattoo designs are also being linked with the Buddhism religion. As per this religion, it is a symbol of enlightenment and that's the main reason that most of the people following Buddhist religion worn this tattoo. They believe that like is the same as cherry blossom; it is sweet but a temporary one. This flower also symbolises wisdom especially for those who are practicing Buddhism as once blossom starts to open and unfold then the beauty of the flower is exposed.
Japanese Cherry Blossom Tattoos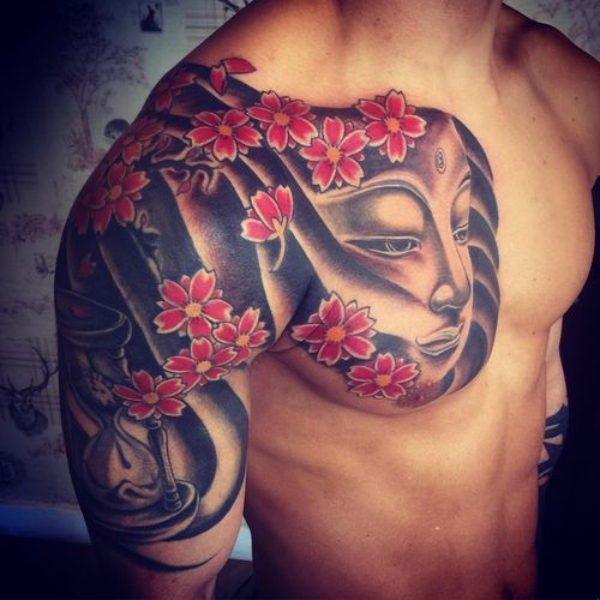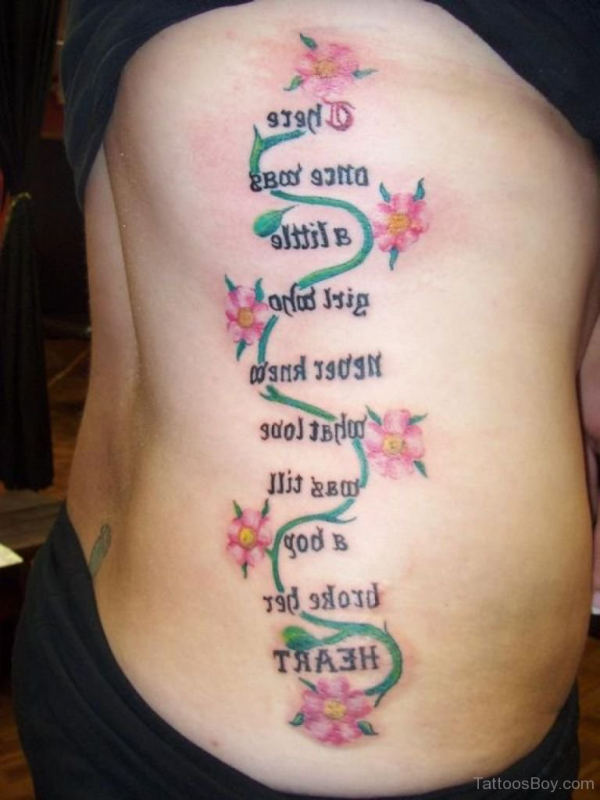 In Japanese culture, cherry blossom is named as sakura and symbolises life. Inspired by centuries old woodblock methods, Japanese Cherry Tattoos are well liked by many people. After their bloom for a short period of time, the cherry blossom falls to the ground and is sprinkled by wind and rain. In this way, life comes to an end after a beautiful journey. You can select Japanese Cherry Tattoo designs to honour a lost love or for celebrating life after illness.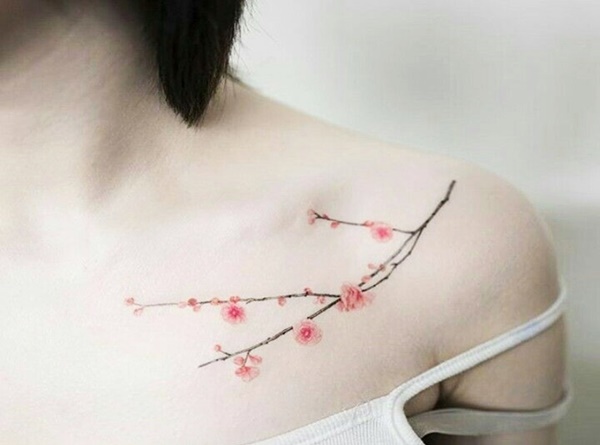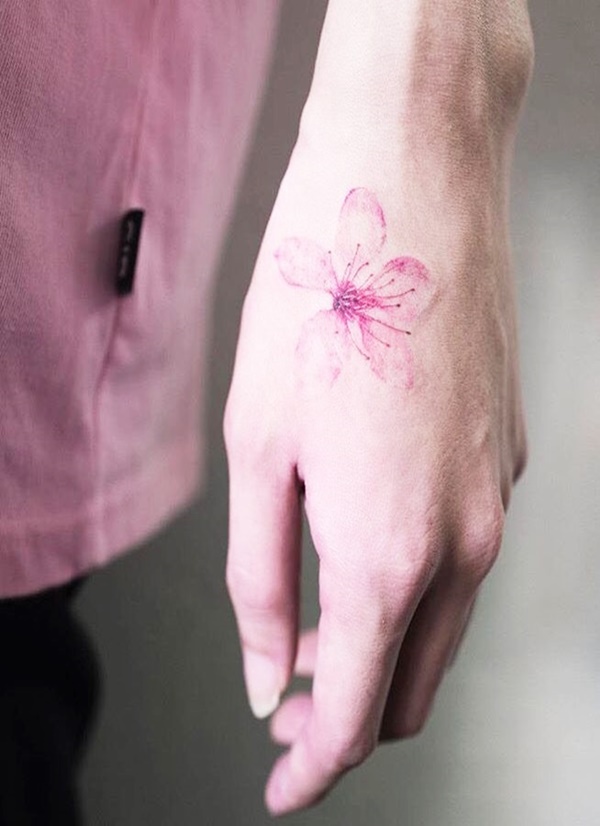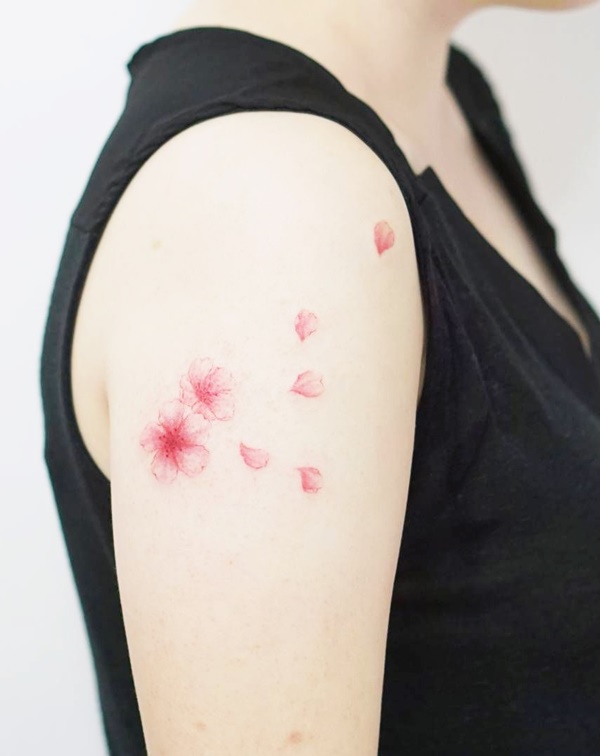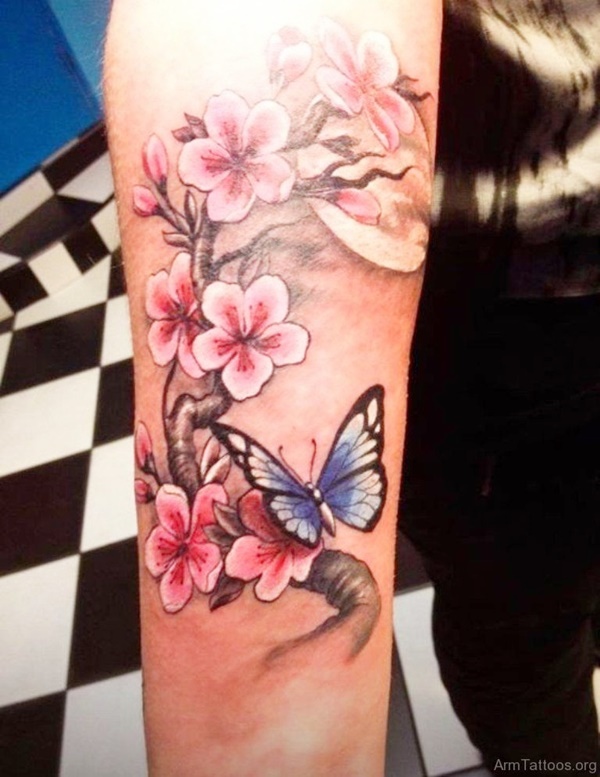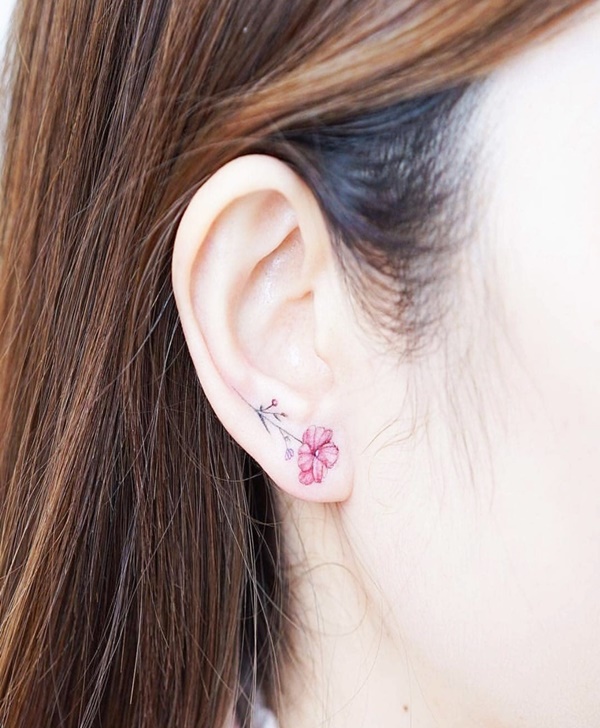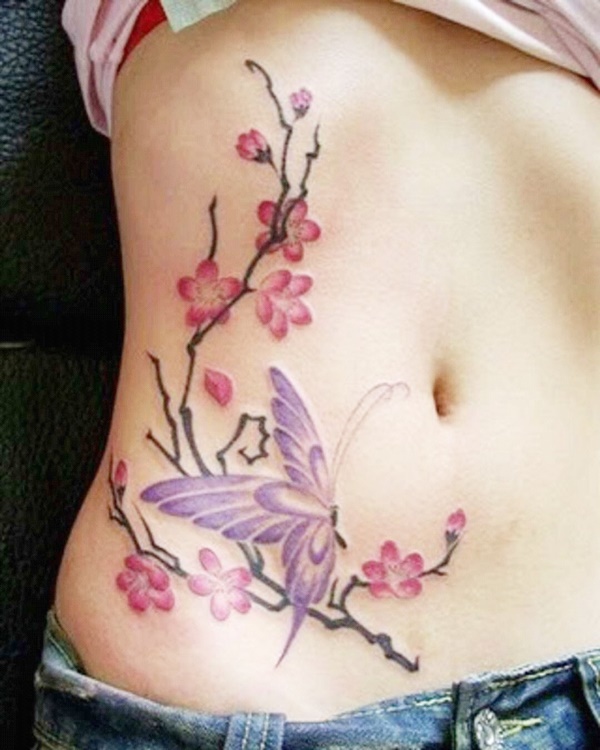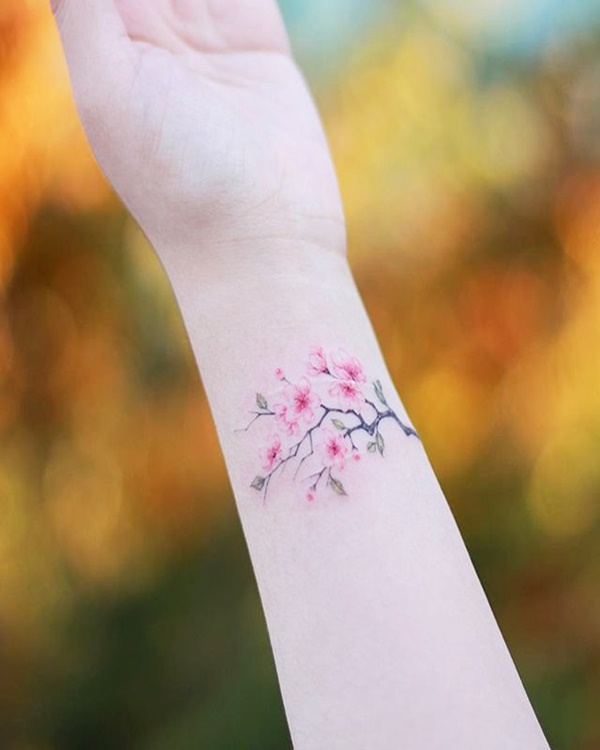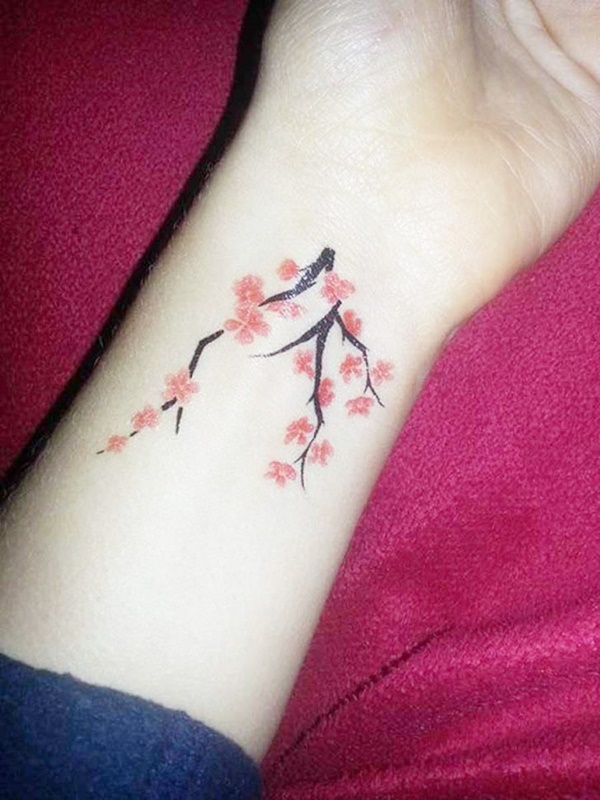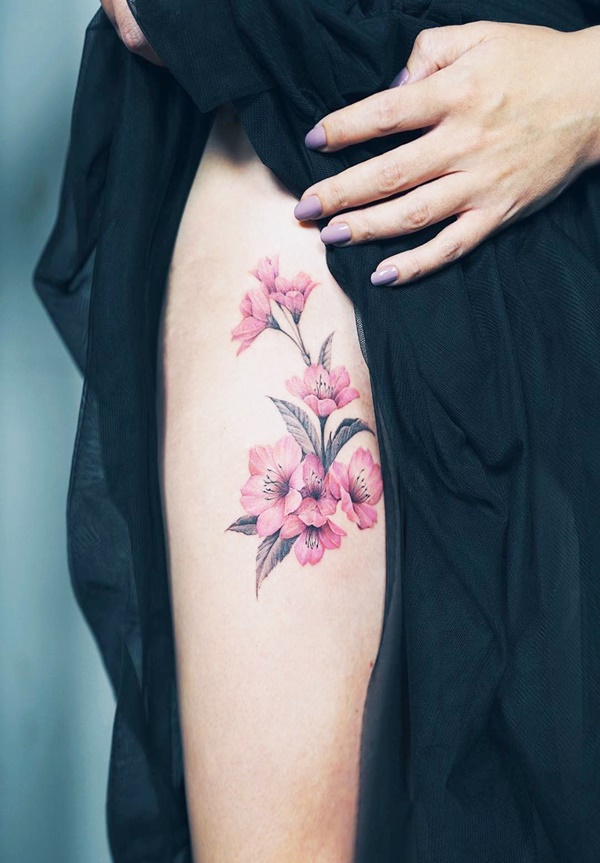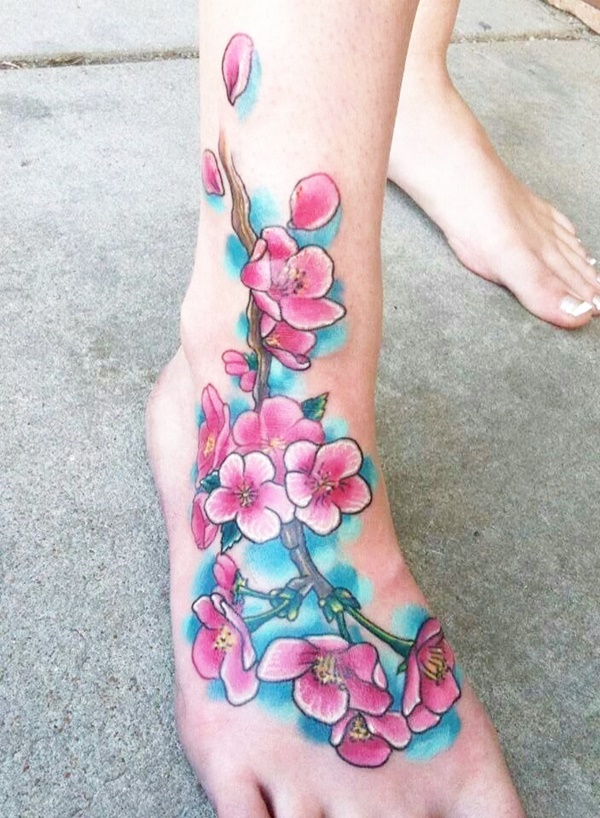 Image Source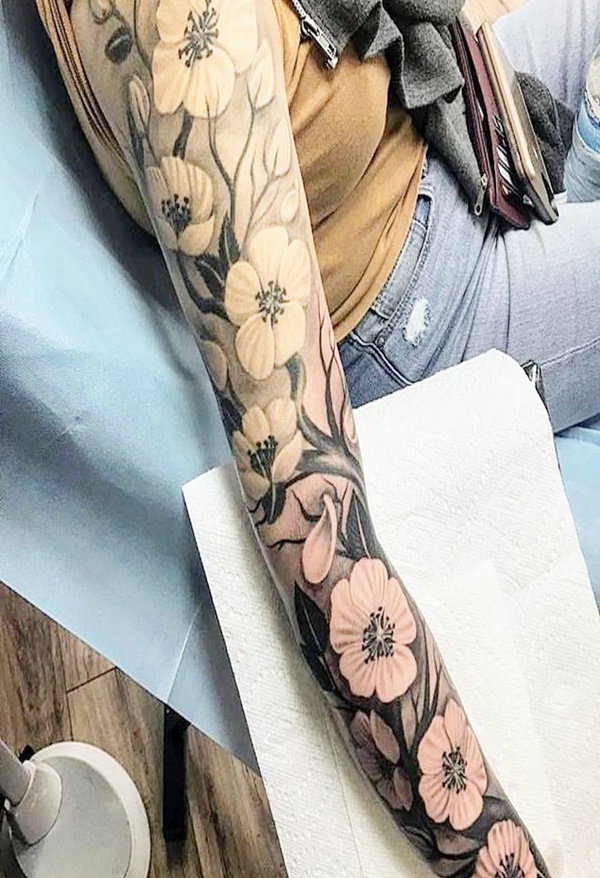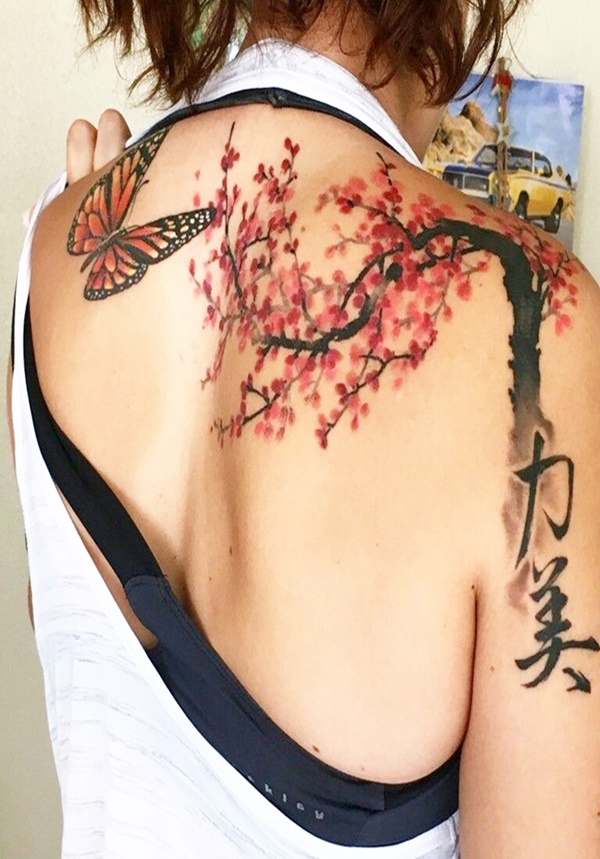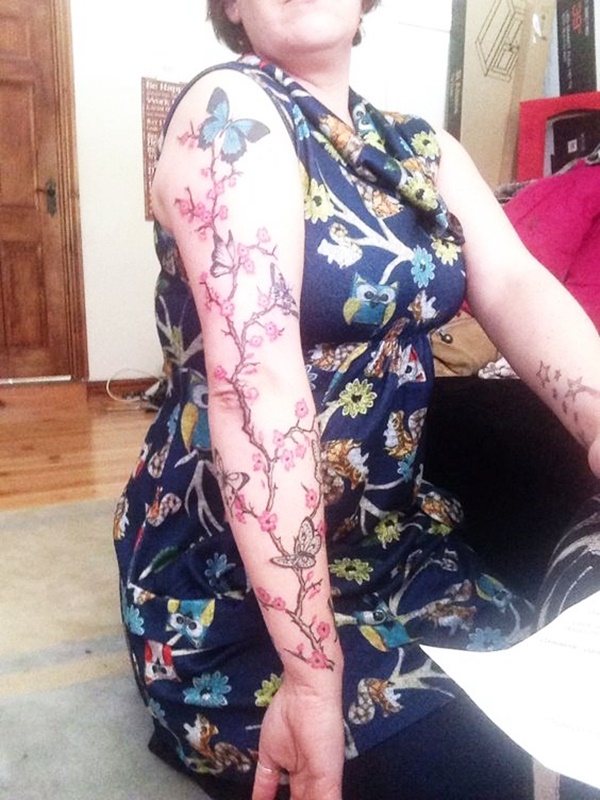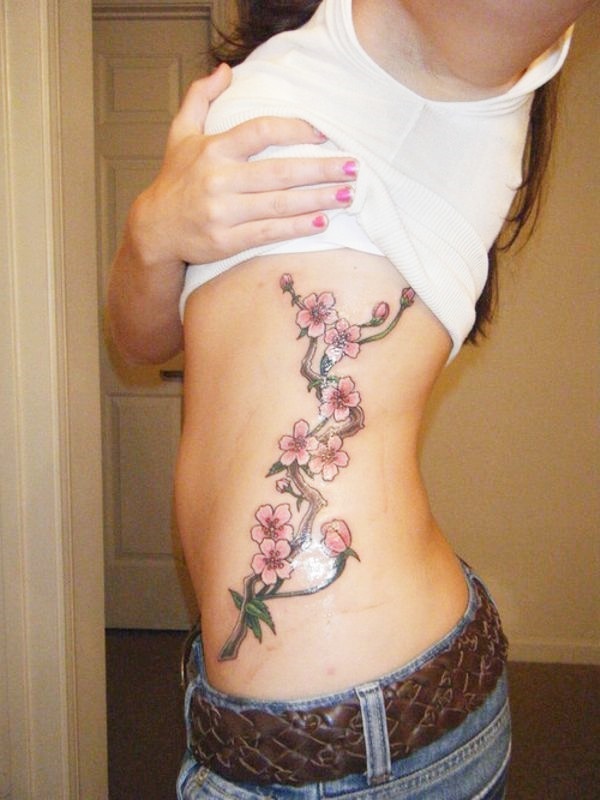 Image Source
Thus, with no doubt, cherry blossom tattoos can be an ideal body art if you just know their real meaning. In addition to this, you should also know where you want to get them inked in your body. You can choose the various parts of the body such as shoulders, arms, thighs, back ankle, wrist and other places as per your choice. If you don't want to expose your tattoo then select a precise body part where it can be hidden by your daily clothing. Moreover, we hope that you will definitely choose one of the Cherry Blossom Tattoo Designs mentioned above. If you have any suggestions or feedback for us then let us know by commenting in the comment box below. Thanks!