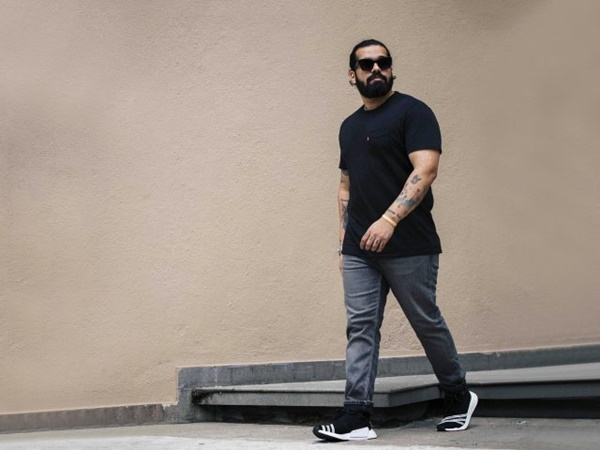 It's not comfortable to wear suits everywhere each day. You have to level up your comfort for the casual occasion with cool outfit ideas. You must wear that sharp look each time but no need to compromise your convenience for such a sharp appearance. Here are the handpicked ideas of Cool Pant & T-shirt Outfits For Men you can try. These seven outfit ideas will make all your week go crazy and comfortable. All these outfits are effortless and easy to try on. Why don't you add these outfit ideas to your wardrobe and enjoy no suit days?   Here we have some Cool Black Suit Brown Shoes Outfits For Men. Have a look-
Cool Pant & T-Shirt Outfits For Men
Polo T-shirt On Pants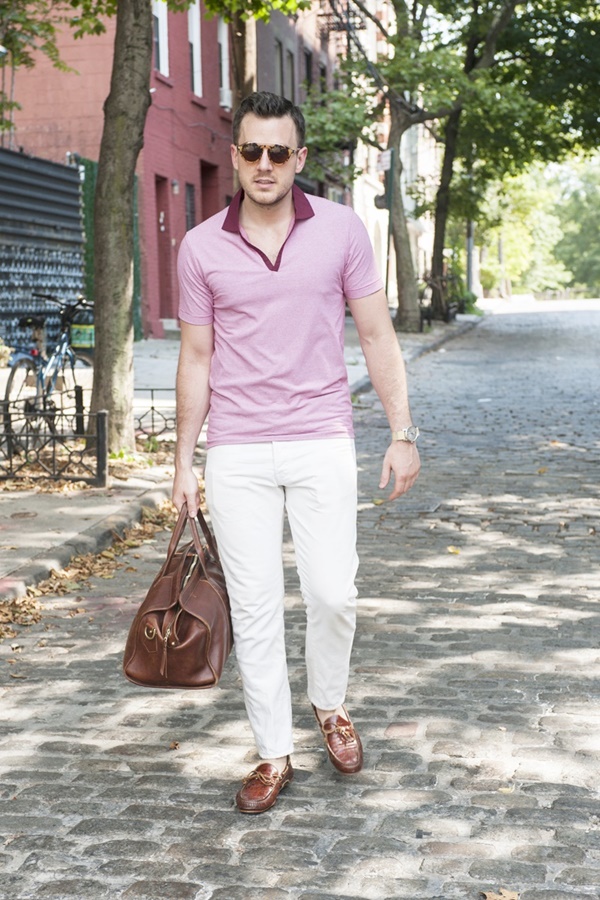 This minimal effort casual look is classic for all kind of 'getting late' events. Polo t-shirts give the best look in dark shades. You can pair such dark shade polo t-shirts with your black pant or caramel pant for a cool appearance. Complete your casual look with sneakers.  
All Black Outfit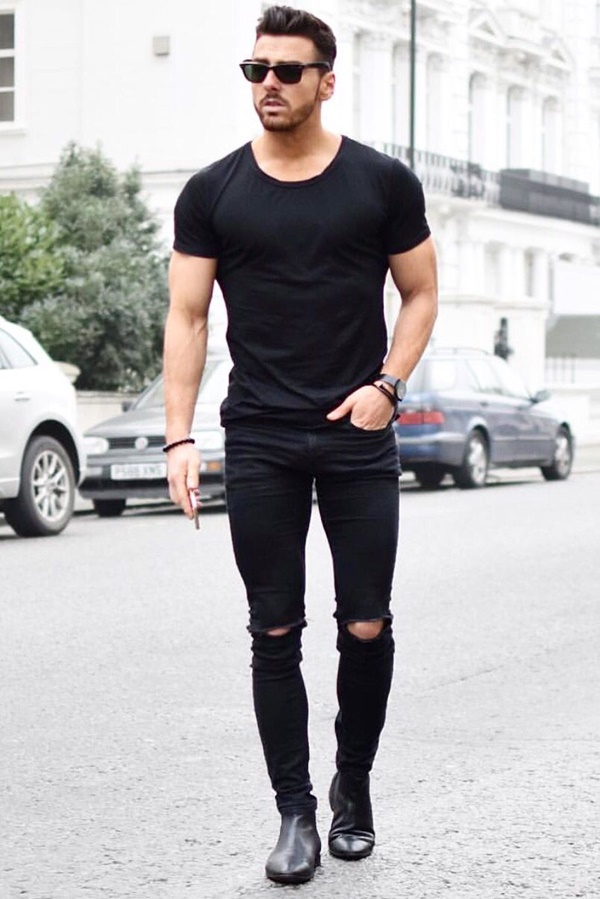 Image Source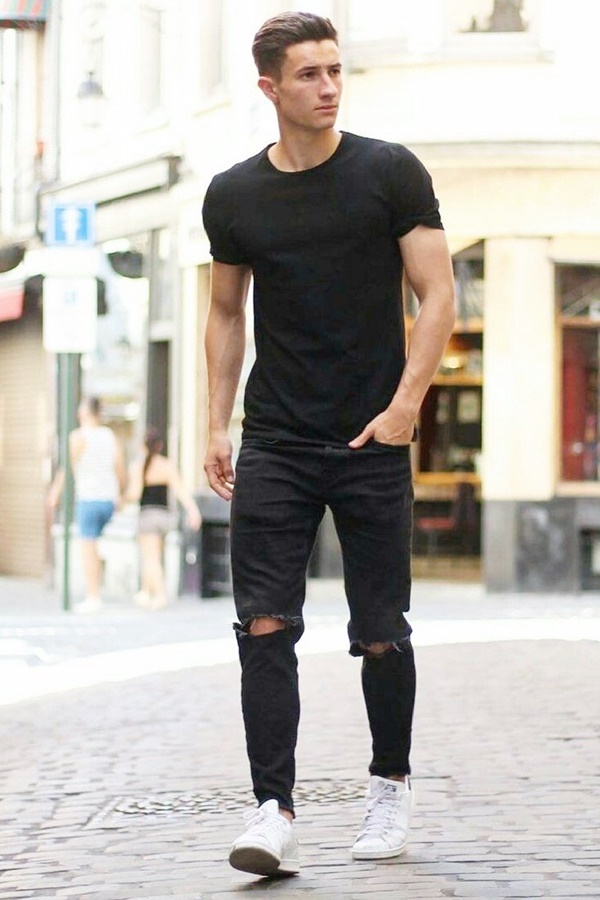 Image Source
Nothing else looks classy like all black. When you pair your black t-shirt with loose fit black pant you get casual and comfortable attire. Choose black sneakers for this complete black look that never fails to impress. You can also cover up your look with a black blazer for the semi-formal appearance. This will best for night events.
Crew Neck T-shirt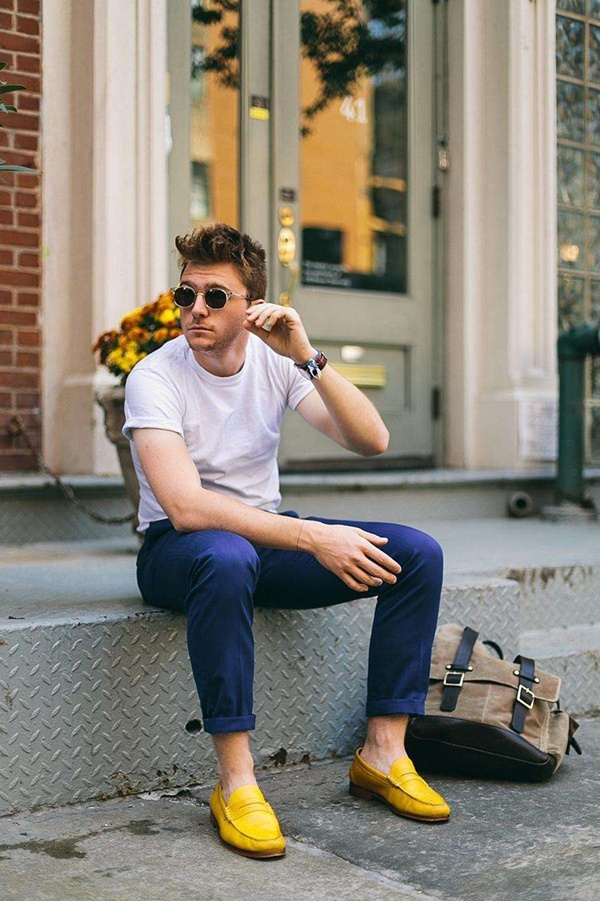 Image Source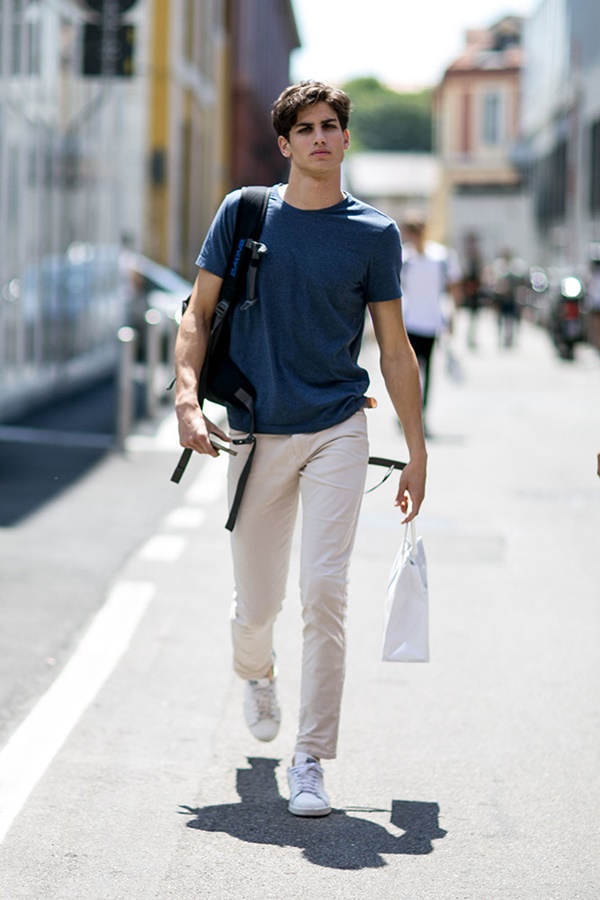 Image Source
Crew neck t-shirts can be appealing and interesting if you can layer it up. This outfit is perfect for the warm temperature of summer. You have to pair your pant with crew neck t-shirt and layer it up with a lightweight shirt. You need to button down this shirt for the attractive summer look which everyone will admire.
Pastel T-shirts On Pants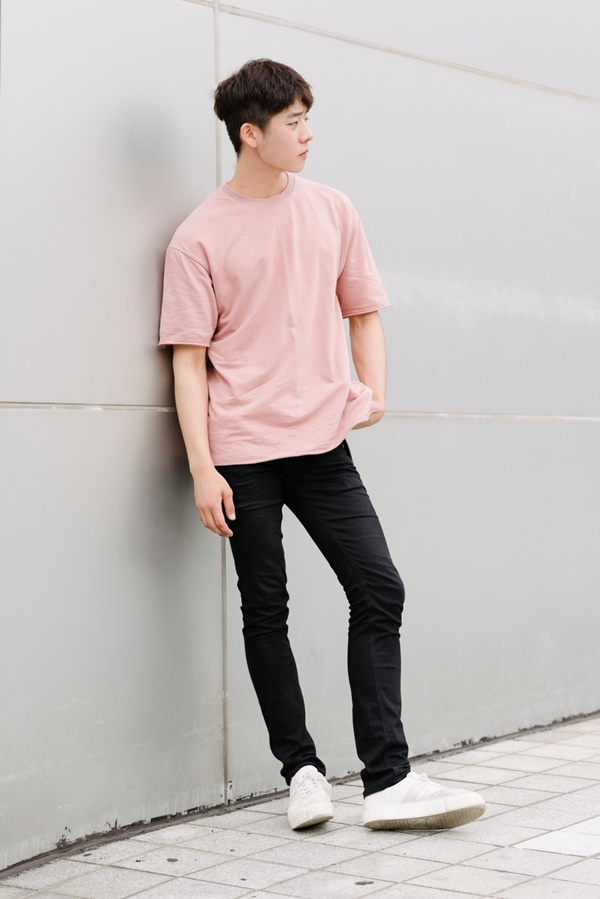 Image Source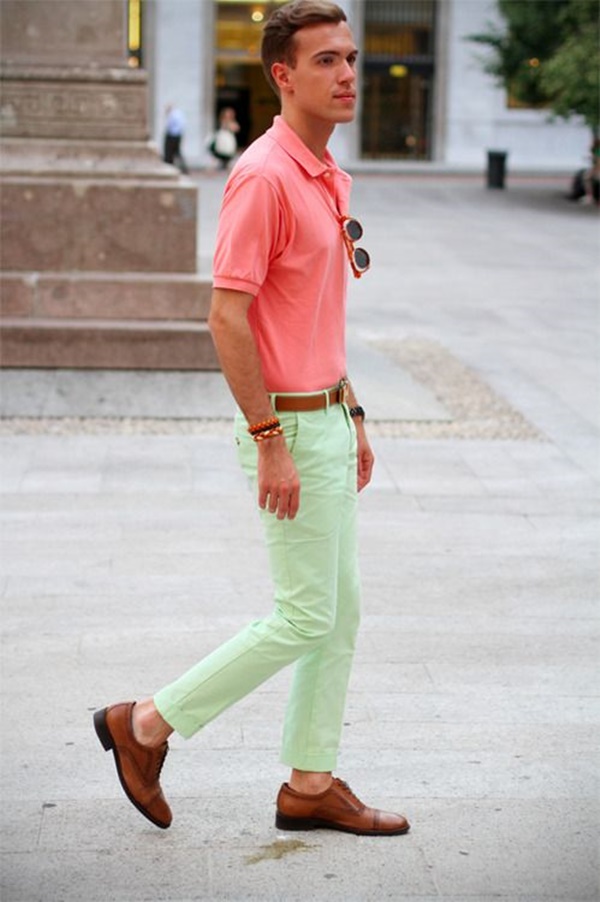 Image Source
Pastels are always trendy and appealing. While trying Cool Pant & T-shirt Outfits For Men, you must try such pastel colors. It gives you a sober look and fresh feel to your overall outfit. This subtle pastel color t-shirt looks simple and sober. This outfit will rescue you when you want a simple but attractive appearance.   Check out these Grooming Tips For Men To Enhance Your Personality.
Pant And Striped T-shirt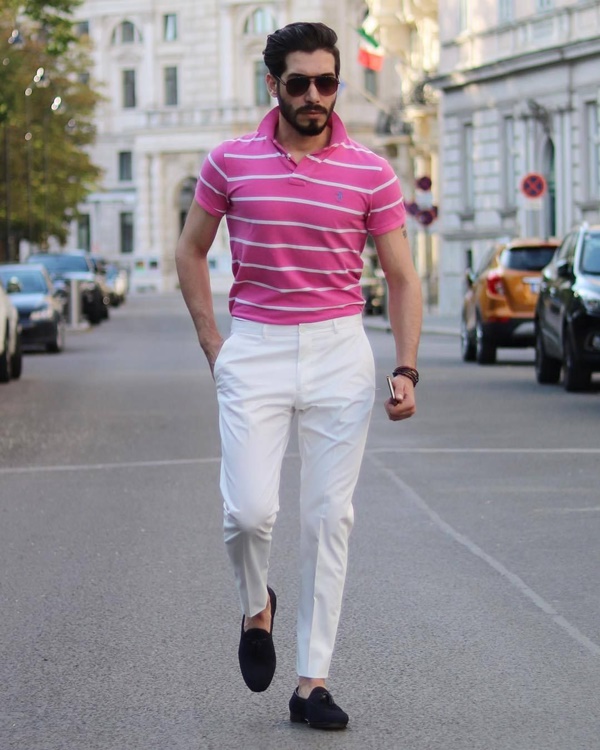 Image Source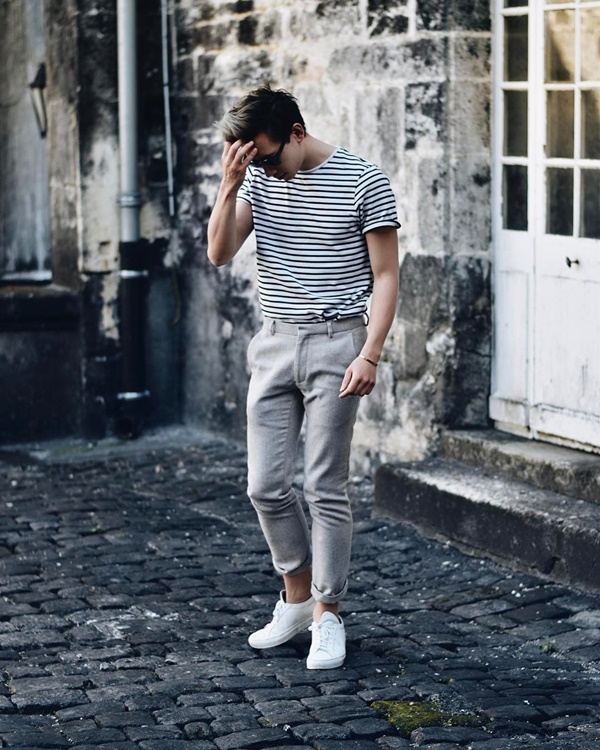 Image Source
This is an elegant long sleeves outfit idea. You can team up your pant with a long sleeve t-shirt having stripped pattern. This patterned t-shirt is a must-have piece in your summer wardrobe. Chill with your friends in such Cool Pant & T-shirt Outfits For Men.
With Long Overcoat

Image Source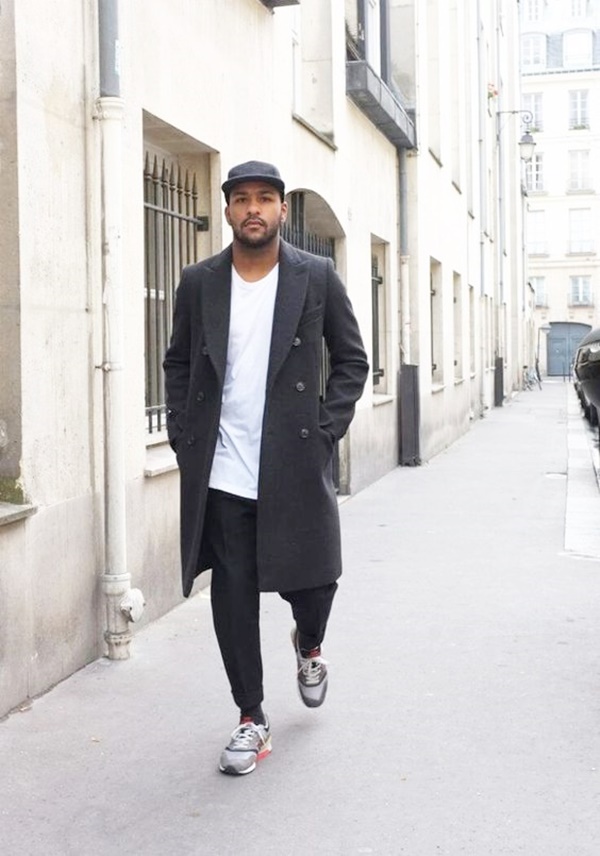 Image Source
Though it is all on you to style yourself, long overcoats are attractive to give a try. Idea is to put on an opposite color long overcoat on your casual t-shirt and pant. But you can also go monochrome in this outfit. Camel color overcoats works bet in your walk around the town.  
Casual All White Look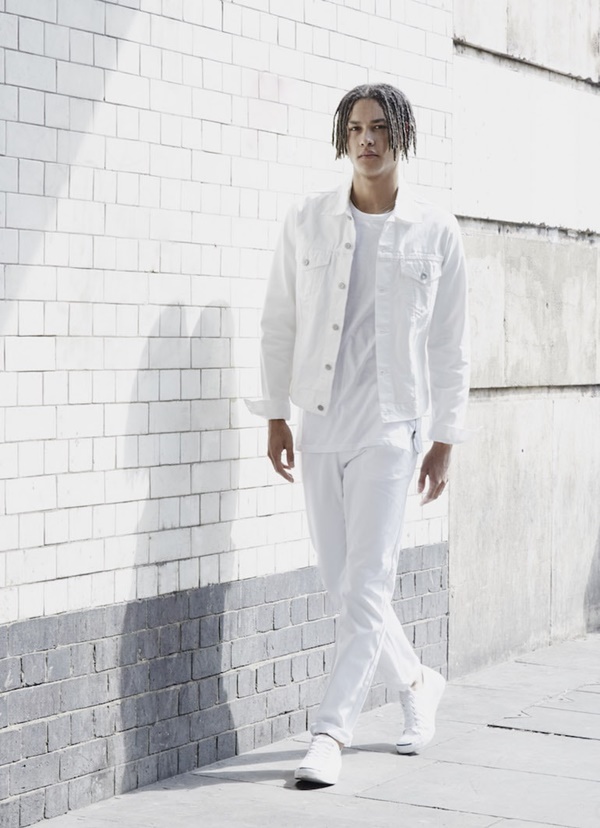 Image Source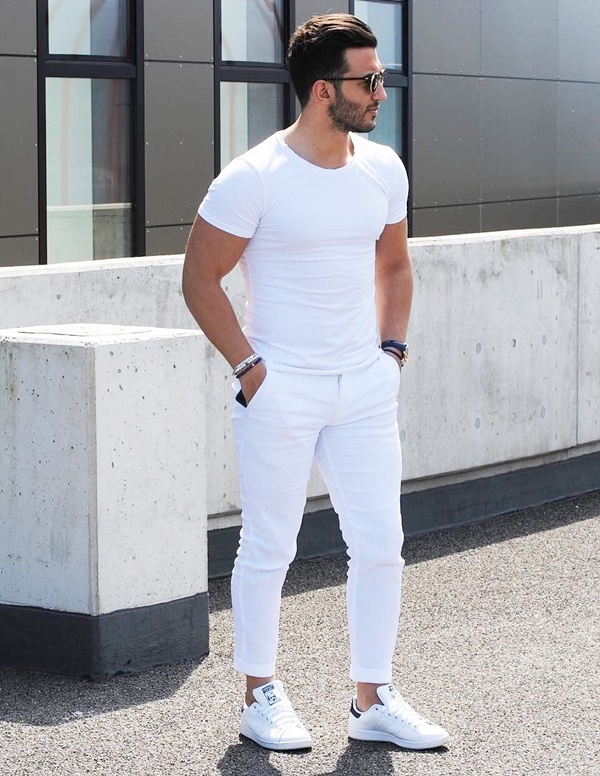 Image Source
All white looks trendy when worn in style. You need to be careful with the overall attire so that it would not look like a uniform. You should pair your white t-shirt with well-tailored white pants and complete your attire with white shoes. The white jacket looks cool with this attire.

Image Source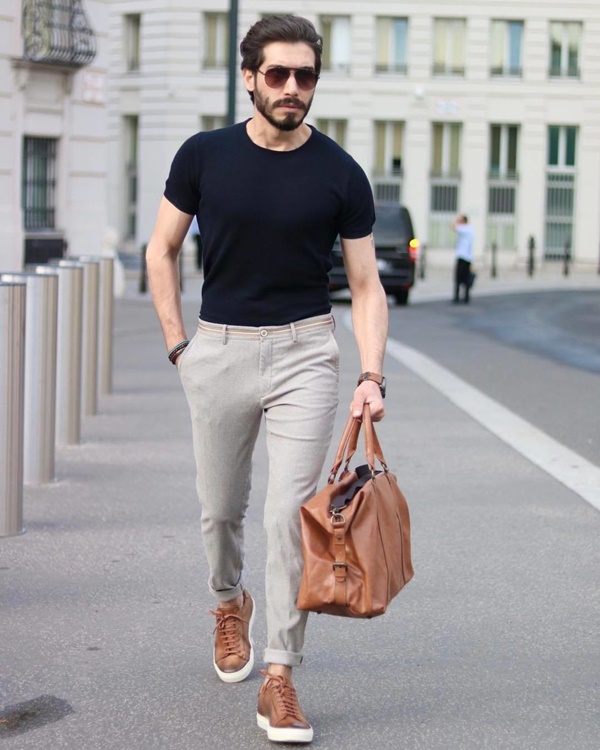 Image Source
These Cool Pant & T-shirt Outfits For Men are blessing for those who don't have to follow the formal attire rule at work.  Don't worry if you have such a rule, you can try these cool outfits when you hang out with your friends or have quick trips for weekends. Be eventful and live a comfortable day with these cool outfit ideas. These attires listed above balances too much dress up and no dressed up looks. You do not need to waste your time once you add these outfit ideas in your wardrobe.  These are effortless and hassle-free as well. Here we present some Small Eagle Tattoo Designs For Men.