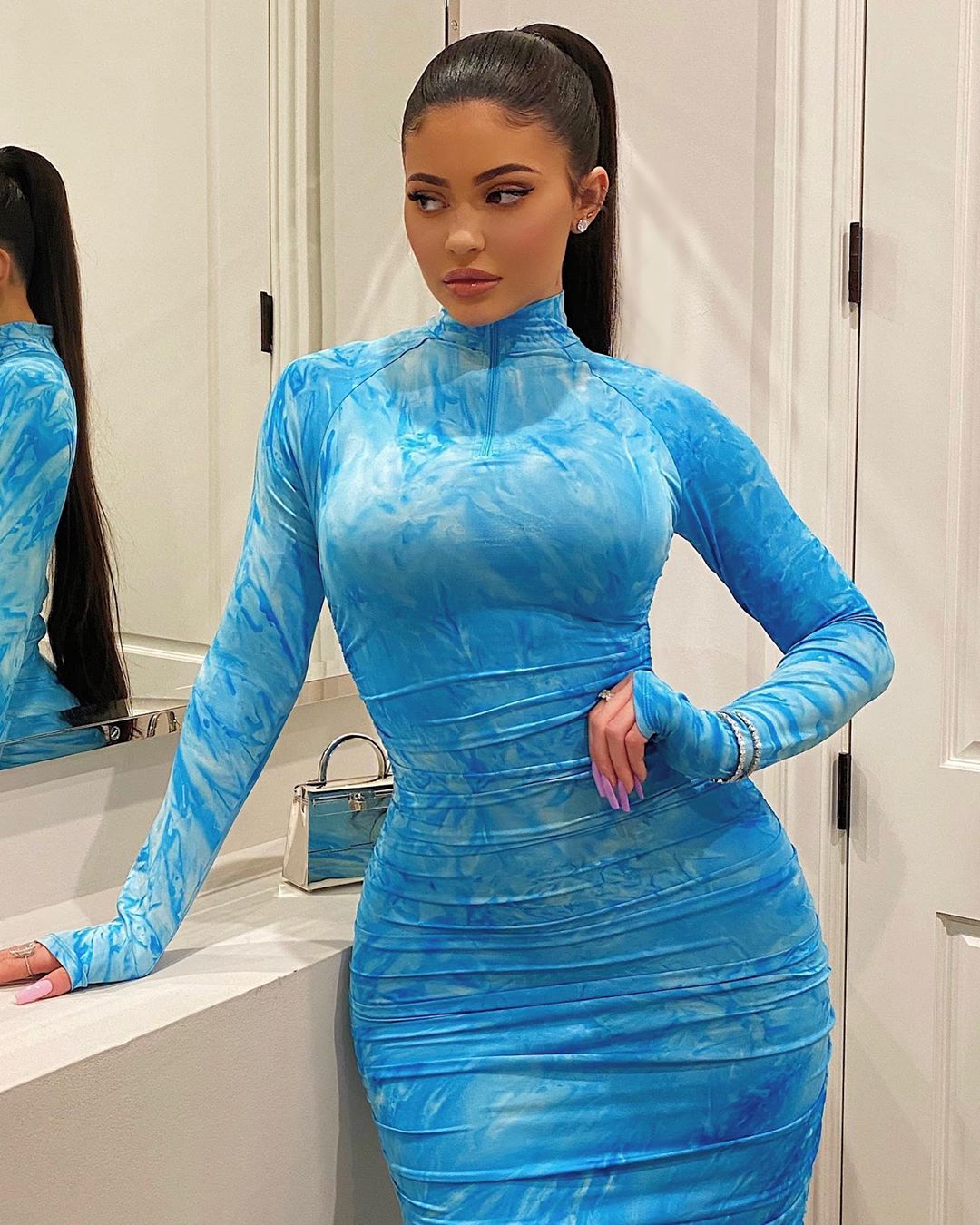 2019 had been a desolated one for Kylie Jenner. Along with the rise in career in the last year, Kylie's personal style also faced an evolution. All the way from pinstriped blazers to beaded gowns, the star did not only startle her followers with high fashion sects but also demonstrated as to how one can mix the affordable brands of clothing.
Ahead, one can find a number of affordable brands of clothing that, the 22-year-old media personality, keeps on hand. These brands include jewelries, bikinis, shoes and a bunch of crop tops. Your skepticism is still sensed by us and keeping that in mind, we did a bit of digging and thus gathered almost the whole wardrobe staples, that costs something around $250, so that you, after reading this blog, can dress like a billionaire, that too, in these basics.
1.    Adidas Continental Shoes
These are another pair of smart shoes that can be done with either a casual or with a Sweatshirt. With these pair of shoes, you are ready to rock the World! So, if you still do not have one of these in your cupboard, go fetch it as soon as possible. These pair of real smart shoes, costs somewhere around $80, thus most commonly, known as, Adidas Continental 80 shoes.
2.    Naked Wardrobe
This superstar has often been spotted in bodysuits and leggings that make her look ravishing. Wonder from where she gets these comfortable, yet poised outfits from? We got it here for you. Kylie gets these outfits from none other than, The Naked Wardrobe.
3.    Naked Wardrobe Bodysuits
Wondered how your fashion idol, Kylie Jenner looks so heart throbbing on the beaches or while under water, the secret to her extraordinary bodysuits that she puts on, are the naked wardrobe bodysuits. Thus if you are planning to go out on a beach or go scuba-diving, do not forget to grab those exhilarating  bodysuits, by the Naked Wardrobe.
4.    All Body Jumpsuit
Kylie never fails to impress her fans and followers, especially with regard to her outfits. Recently, she was spotted wearing a full body, all-white jumpsuit. Fans wondering where she grabbed those from? Well, they are none other than the Naked Wardrobe jumpsuits. They are affordable and can be bought by all Jumpsuit lovers. They cost something around $62 only.
5.    Meshki Leila
Fans have been wondering about the bodysuit that Kylie was spotted wearing, in a recent, girls- outing picture on the social media. The bright contrast of white and mauve that was brought to the fore front by the star, was by one of the most affordable and stylish brand as it may be called, Meshki Leila. Every girl should own a bodysuit from Meshki. These are super affordable and easily available. The cost is around $35.
6.    Melissa Simone Swim
A tangerine, side- cut swim suit worn by Kylie Jenner, took our heart away to a fairytale land. She looked like a princess straight out of a book. The swimsuit costs only $140.
7.    Skims
The cotton thermal legging from Skim are a must in every girls' wardrobe, especially during winter, which, just like Kylie, can also make you look ravishingly attractive.
8.    Klabel
The Klabel Keeper Graphic Co-Ord, are the most easy- to- go but stylish outfit worn by Kylie, in the past year, keeping her fans wonder as to how she pulls off every outfit with such ease and grace. The outfit gave a completely different look to Kylie, who is already one of the biggest fashion icon around the World.
9.    Jessica Rich
The animal print outfit by Jessica Rich, for sure, made heads turn, while being carry soulfully, by Kylie. Fitting so perfectly and re- defining the retro fashion style, Kylie looked breathtaking, while wearing Jessica Rich.
10. Tiger Mist
The Tiger Mist Tully dress gave an "awe- dorable" yet stunning look, as she headed for a photo, which made us believe in her as a fashion brand, all over again. Thus, this dress, which costs around $55, imparted even more to this style Diva.
11. Sorella Boutique
The beautiful Thermal White Dress worn by Kylie, stayed back as a fashion goal for almost all her fans, followers and also fashion lovers. The dress made her look just herself, without adding any explicit matter to that.
12. Frankies Bikinis
The blue and black bikini worth $70, was among one of the highlights of 2019. The picture she uploaded on the social media platform, with "her girls" on a cruise, brought lot of likes, comments and excitement among the audience.
13. White Fox Boutique
The Kiki top from White fox Boutique was an embracing outfit worn by Kylie, was eye-catching. The green bikini set worn by her, left behind footprints in the fashion industry. The set costs around $40 and is worth a try.
14. AYM Studio
The Bourne T-shirt from the AYM Studio seemed casual yet explicit in the picture that was uploaded by the fashion icon, alongside her girlfriend. This T-shirt, which can be paired with either a pair of eans or leggings, are a worth buy for ones' cupboard.
15. Cultnaked
This is one brand, every girl should look up to, if you are a fashion freak. This is one of the most branded company, which should surely have a place in your wardrobe.
16. Hunza G
It you are one of the bikini lovers and like branded yet affordable yet colour soothing bikinis, go and put your hands on a Hunza G collection, giving a different kind of spark to yor wardrobe.
17. Alexander Wang NY
Love wearing short, iconic looking dress, jumpsuits or crop tops, you got to head towards Alexander Wang NY and get your hand on one of those outfits.
18. Femma LA
Those glossy highlighting yet eye- soothing dresses should definitely have a place in your cupboard girl! Go for it, if you have not already got one for yourself.
Conclusion:
It's a sure thing for Kylie to top herself in 2020 and we can surely wait no more to witness as to what is the next thing that she wears or what she does next!