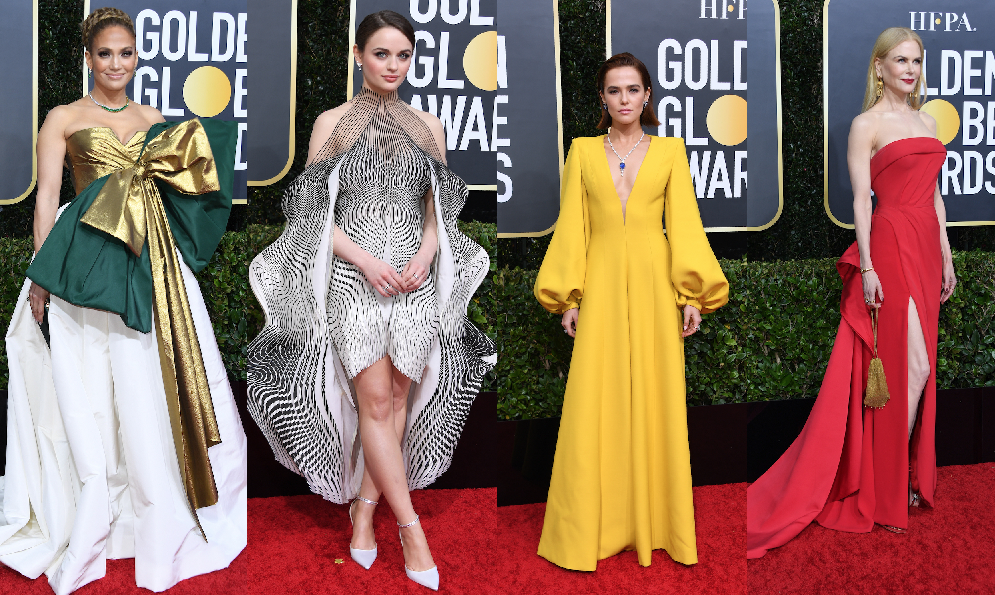 All through the ruffles and sequins to the new peekaboo slits and cutouts, the best Golden Globes dresses offer more funny elements than those at the Red Carpet, which is known to be a more serious platform. It is amazing as to how, from the celebrities to the dressers, every single person gets so excited and takes interest in bringing out creative, thus unique dress-ups to the festival.
On the 5th of January, 2020, The Golden Globes kicked off, which promises to be one of the most exciting as well as stylish 2020 awards season with a complete host of stars who was embracing the glamorous event. Golden Globes 2020 was a complete entertaining show, which had Scarlett Johansson's romantic moments to Renee Zellweger's take on the dressing during the award season.
Here are 10 of the most attractive looks from Golden Globes listed for you.
Scarlett Johansson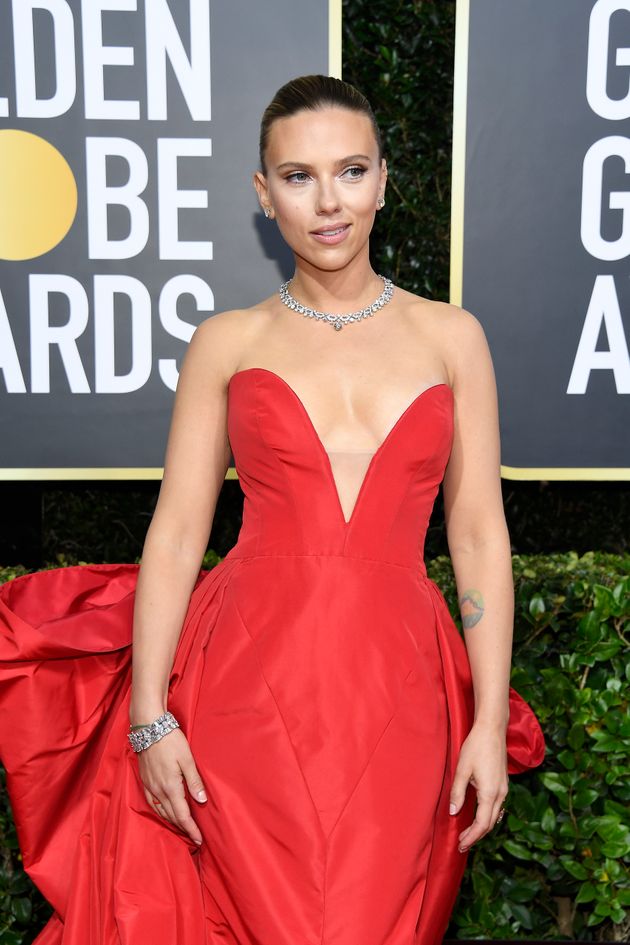 Scarlett Johansson has kicked off the award season like no one else could do better. She, in her voluminous ballgown, brought a mixture of glamour, drama and colour on the carpet. She gave a sweet touch to the appearance, by pairing it up with a neckline, by, Vera Wang. Scarlett had added a dazzling Bulgari alongside with her sleek bun.
Helen Mirren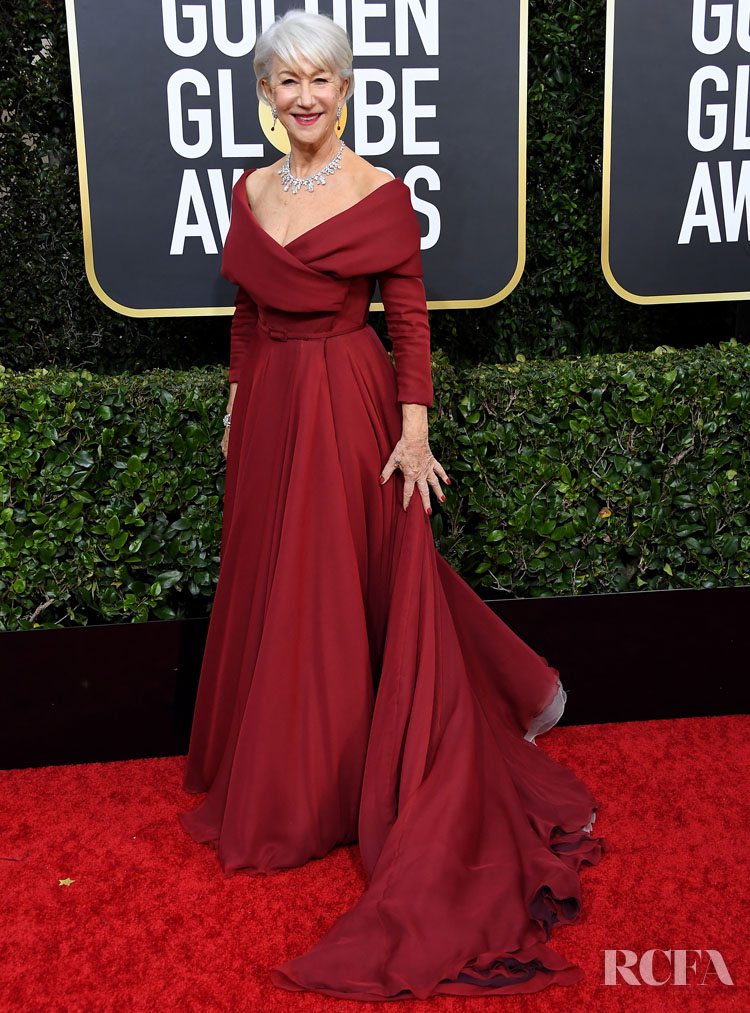 "I've never seen you looking so lovely as you did tonight."
It was too real and mesmerizing to be true, seeing Helen Mirren in an off- the- shoulder Dior gown, which was sweeping. All the more, she looked beautiful while twirling the gown on the carpet. She looked complete, with dark red lip and a lot of diamond to be counted on.
Zoey Deutch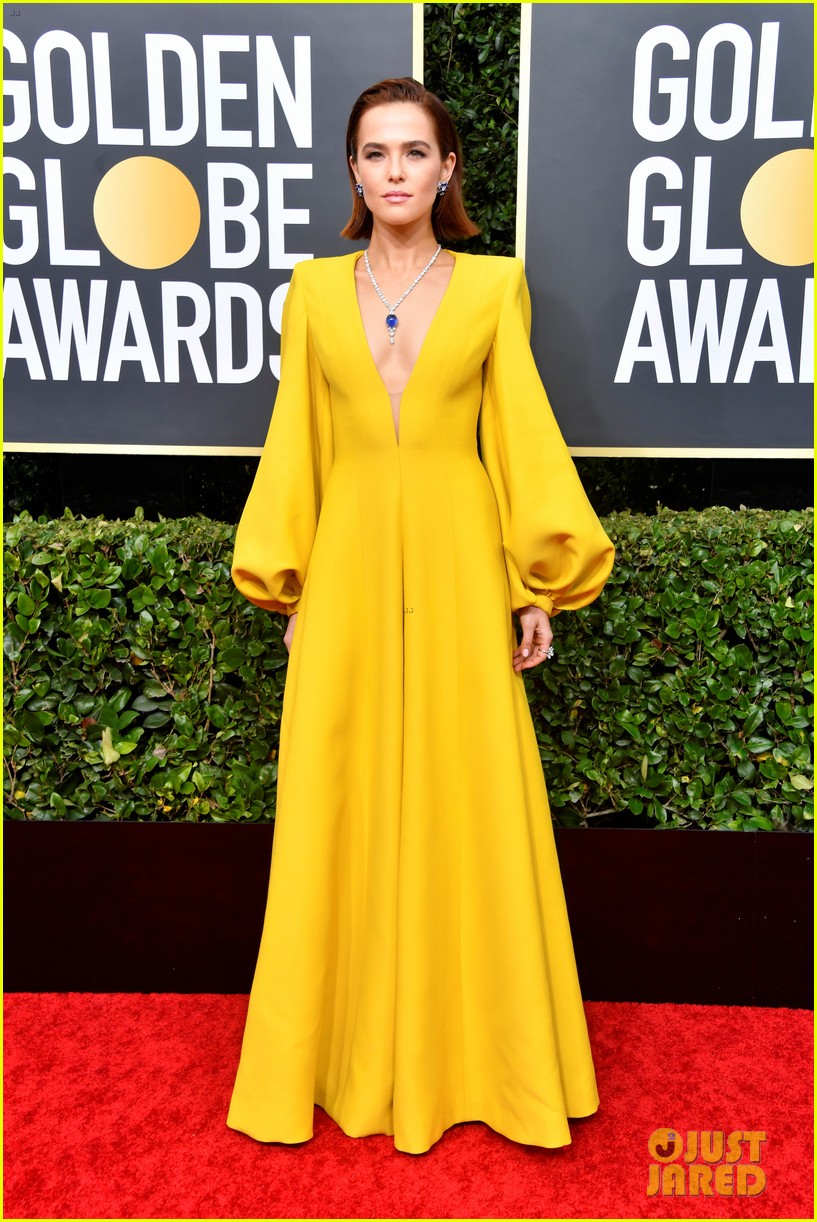 Zoey Deutch has given a lesson on making a statement with color, on the carpet of the Golden Globes 2020. She was in a bright yellow jumpsuit with balloon-sleeves, by Fendi. Her hair was done into a sleak texture. She paired up the look with a blue Harry Winston necklace.
Zoe Kravitz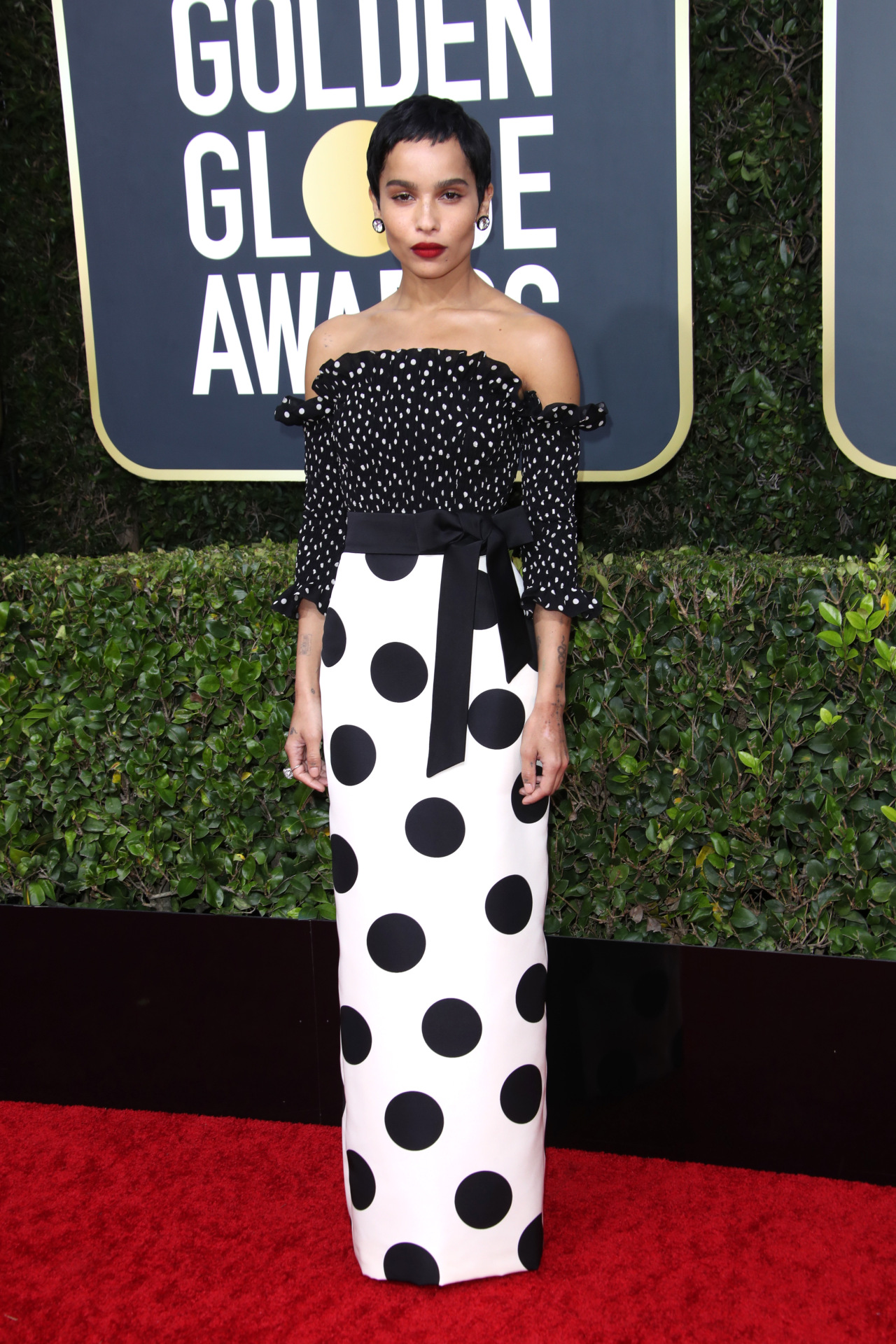 Wearing a very beautiful polka-dot and off- the- shoulder top, made it a grand, on the red carpet of The Golden Globes Awards 2020. She chose a Gucci to pair up with and wearing a stud earring, kept her neck open.
Priyanka Chopra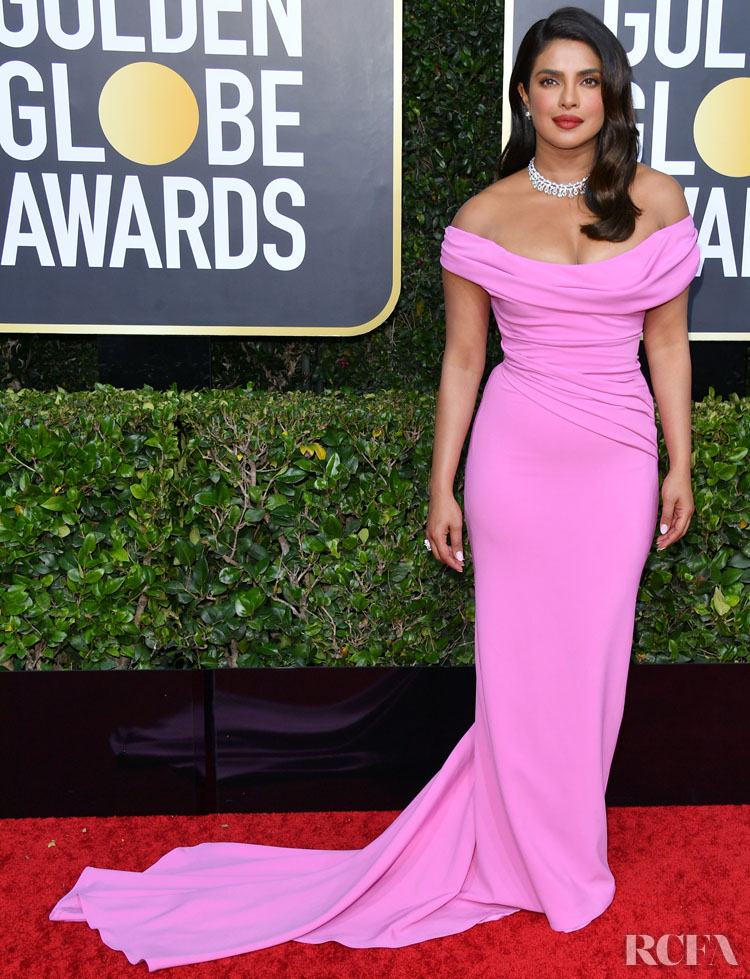 It is a well- known fact that Priyanka Chopra adds a tinge of glamour to every event that she attends and the Golden Globes 2020 was no exception.
Priyanka chose to wear a pink-purple off- the- shoulder gown, by Cristina Ottaviano which was paired up with glittering Bulgari diamonds.
Sienna Miller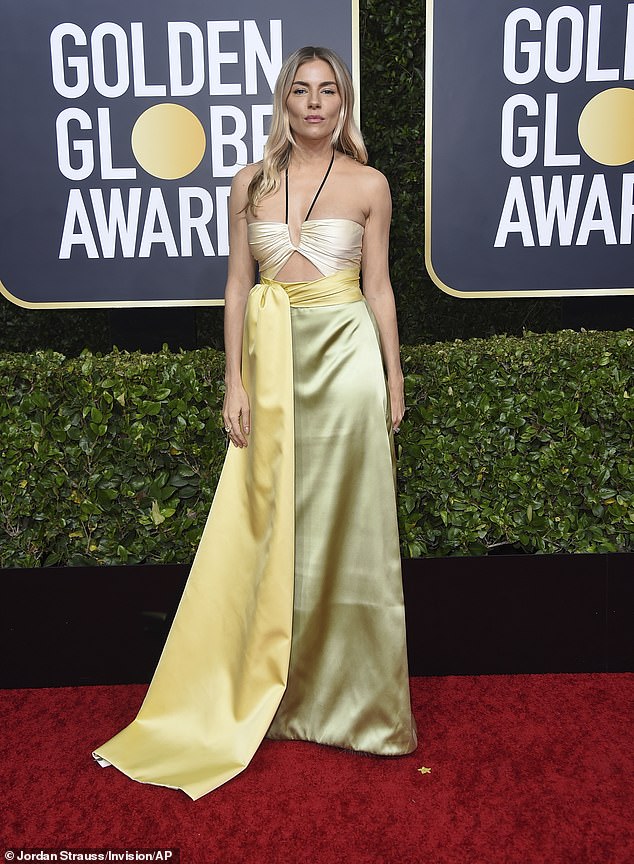 Sienna Miller loves experimenting when it comes to style. She came up with a Gucci look that was on point, on the night of the event. The color- block design that seemed to be quite slinky, had a cut-out detail, a long sash, and a halter neck.
Gugu Mbatha-Raw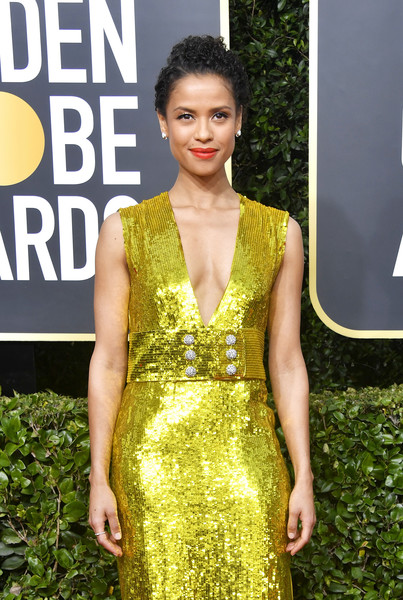 Gugu Mbatha-Raw is still embracing sequins and we could not be more pleased about it as it was eye candy. This British actress went on to choose an ankle-grazing gold Gucci, for the Golden Globes 2020. The bold red lipstick went in a perfect match, with the outfit.
Renée Zellweger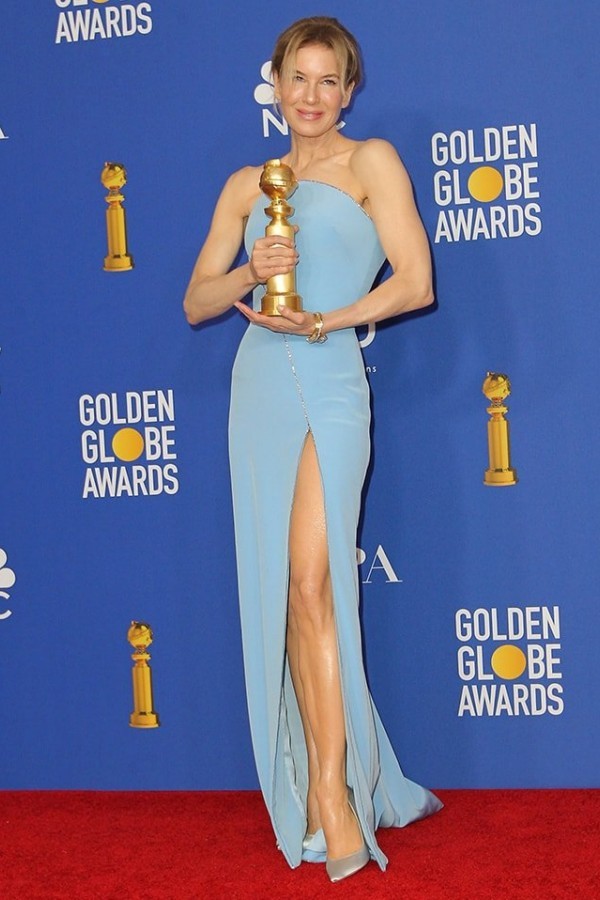 Renee Zellweger was a winner at the night for her character, Judy. She was one of the best-dressed celebrities, on the carpet of Golden Globes. She went for a not too bulgy but skin-tight ice-blue gown, by, Armani Prive, with matching shoes.
Kaitlyn Dever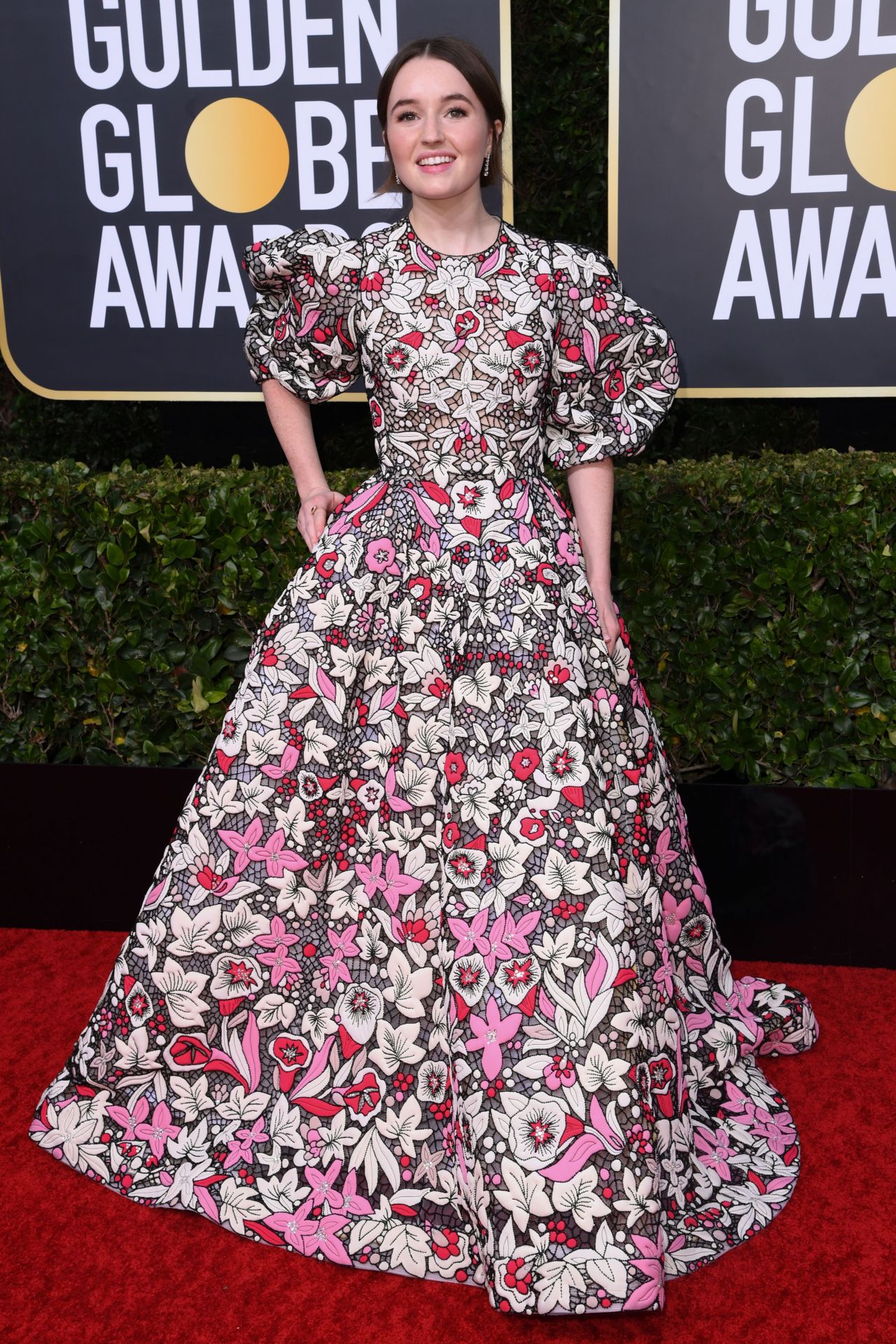 Kaitly Dever from Booksmart, made her footprints count, by getting into a floral gown that was voluminous and designed by Valentino Haute Couture.
Apart from the well-dressed women, there were several men, who looked as good.Let us look into some.
Brad Pitt in Brioni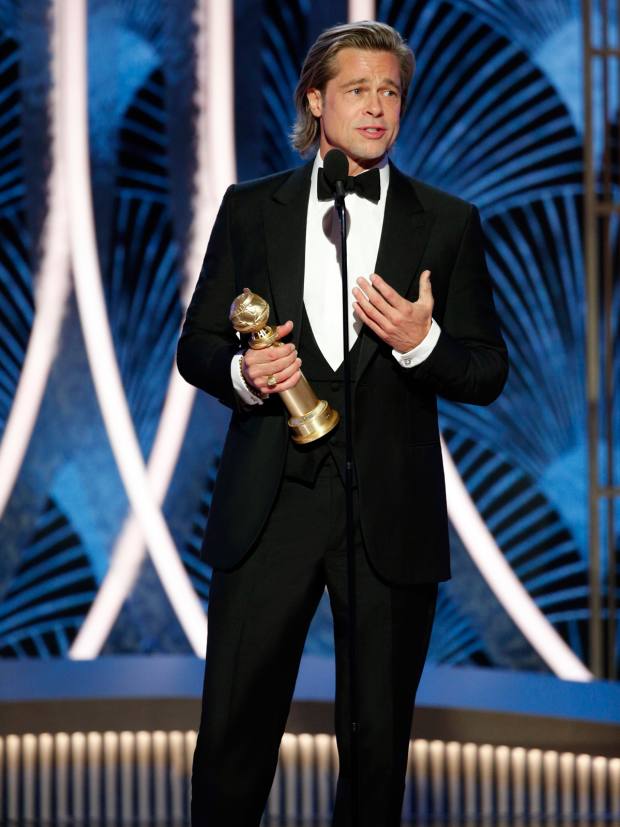 Brad Pitt and black suit. Doesn't it sound like a dream that one wants to catch hold of? On 5th January, at the Golden Globes 2020, Brad Pitt was looking breathtaking, in a black suit.
Taika Waititi in Ermenegildo Zegna XXx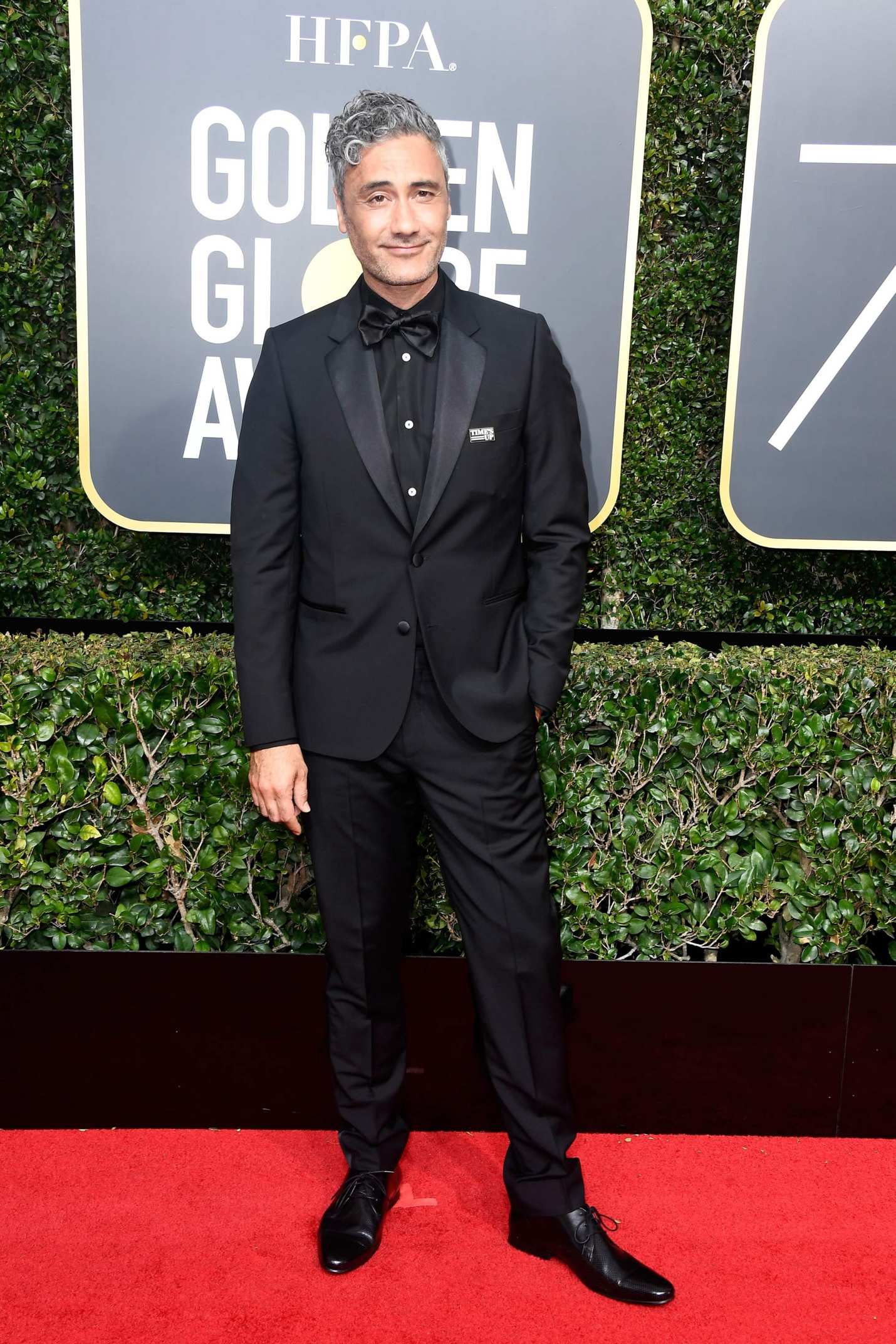 Pairing up a white an black suit with his iconic grey hair, all gelled up, Taika looked dashing.
  Barry Jenkins in Golden Globe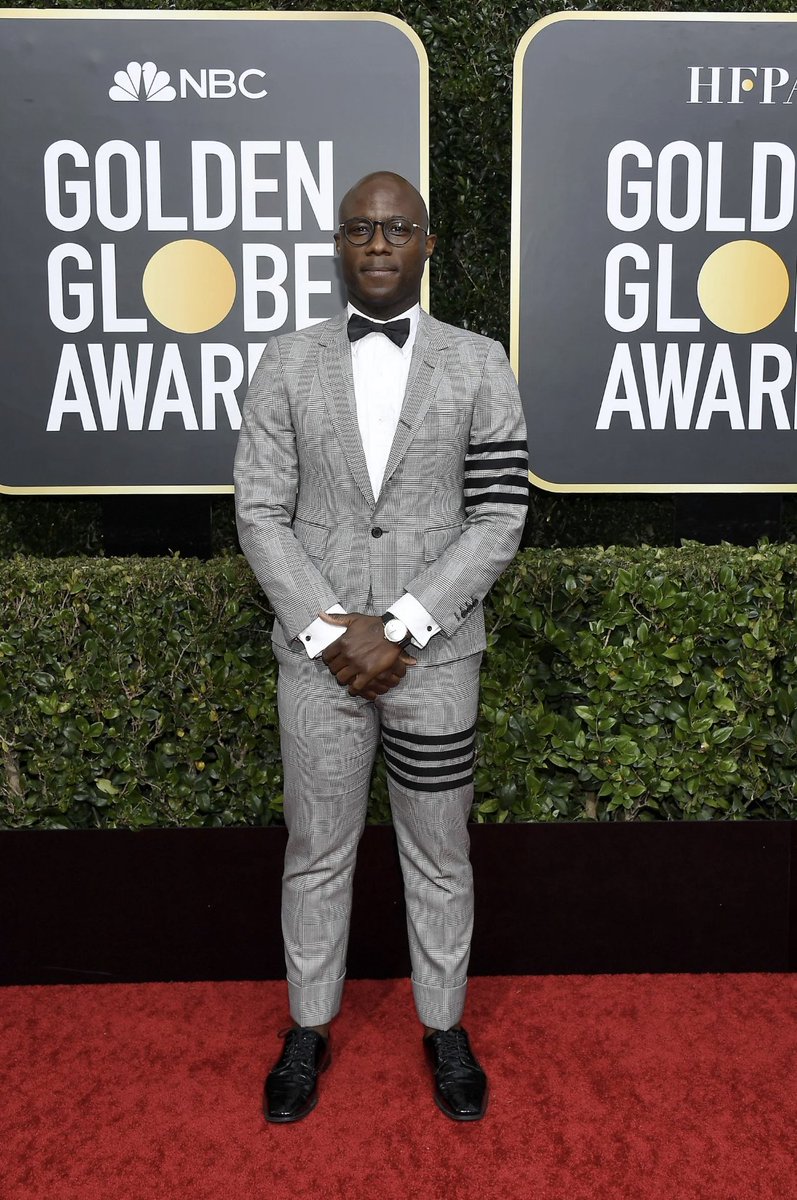 In a white and grey designed suit, Barry could drive girls to drool. He looked smart as well as handsome and was ready to rock the red carpet.rly Hilton Hotel on January 05, 2020 in Beverly Hills, California. (Photo by George Pimentel/WireImage)Zoe Kravitz, Golden Globes 2020
Key Note:
There was a lot of classic Hollywood glamor on display, which one of the predominant factors in the entertainment industry on one of the most elegant red carpets. Among the most talked looks was Jennifer Lopez's Valentino gown.
Thus, there can be a lot more fashionable things coming our way in 2020. Fingers crossed!