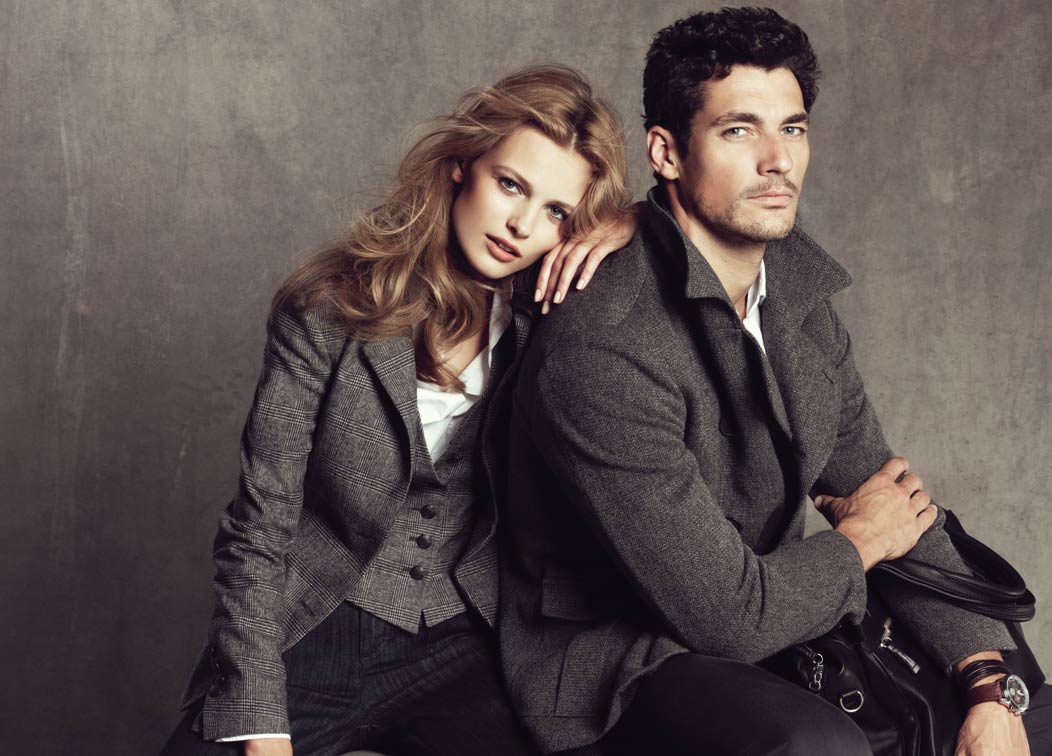 Our sense of styling, dressing, presenting ourselves and our lifestyles have changed over time. However, fashion pertaining to us, have always kept up. Are hardcore rules necessary in the field of fashion? As Actress Ellen Barkin says to the Oprah Magazine, women who have attained the age of 50, should not wear blue jeans to dinners. Though, many begs to differ.
There are no rules and one cannot make any rule regarding fashion. It is a question of ones' comfort and ones' choice of looking in a particular way. One just needs tips for great fashion and how and where to get them from. Rest, are useless rants.
We are going to look into a list of go-to pieces. These are with regard to women's fashion. These help ones' who are ready and willing to fight the frump and look really smart and energetic. Fashion is all about comfort. One can also choose to wear casuals to work as well as to a party. It completely remains a personal choice.
Dark denim- anytime, anywhere

Dark denim, that is mid-rise, leaves room for head turners. They are the most go- to wear. Be it work, or dinner or a party, a pair of dark denim, always works well for anyone. When paired up with a good top, shirt or t-shirt, along with high boots or a simple sneaker, makes one ready to go anywhere and everywhere, in no time.
Black fitted jacket

Ranging from a party at the pub to a family get together, anyone and everyone can become the show stopper. They only got to own a fitted black jacket. A black jacket with contrasting top wear with simple or overdone shoes, make the perfect match. These jackets are the best wear to show up to, during the winter. Irrespective of the age, everyone can go on with these having on them.
Pencil skirt

A pencil skirt, either up to your knees or a little shorter, worn over black tights alongside mid-high or very high heels, makes you ready for the party tonight. Anyone and everyone can wear these skirts irrespective of the size of the individual. However, the only thing that needs to be kept in mind is that the skirt should not be too tight. Now, you are all set to rock the floor, with that on. Moreover, these are versatile, sober, fashionable and surprisingly flattering. You go, girl!
Cardigans

Over decades now, cardigans are something everyone owns and everyone can style it up in a proper manner. Sometimes, it can be worn just under a spaghetti while, it can also be worn over a top or a shirt. These also include sweatshirts. Oversized sweatshirt are there to give you the perfect sweet yet cheeky look. However, cardigans can also be used to tie it around ones' waist. Moreover, this brings in a different kind of cool look to ones' outfit.
Tank tops

These are on the go right now. Moreover, it can be worn in a lot of ways. One can just wear a tank top, pairing it up with a pair of jeans. Others can pair it up with a shrug or a jacket. A white tank top can look ravishing when it is paired up with a denim jacket. Pairing it up with a pair of denim jeans can look amazing. It can be eye- catchy, when tank tops are paired up with a front open shirt of contrasting of mismatched color, in order to look eye-catching.
Conclusion:
Thus, these are a few of those many styles that one can follow, for a party or for a get-together. Hit it up with these styles and get all eyes on you.