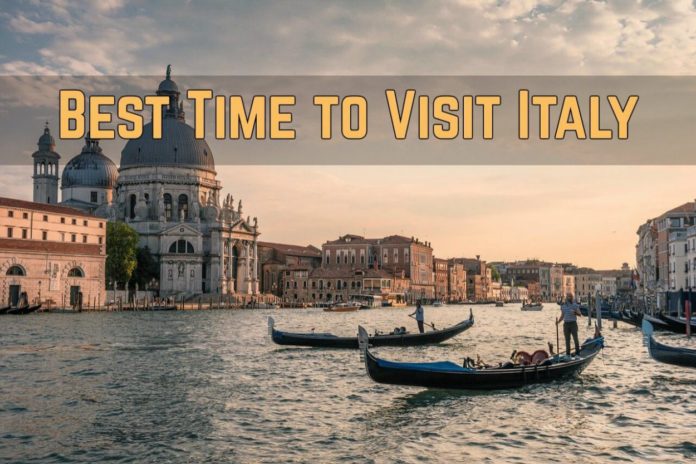 Italy is not only a place for traveling, but it is also famous for the world's best pasta, pizzas, and wine. Italy, a unique boot-shaped country, is one of the most famous destinations of the people. You can experience snow-capped majestic mountains, historic cities, pristine coastlines and so many museums in Italy. If you are interested to know about best time to visit Italy, this article will help you to get the information about Italy.
Best Time To Visit Italy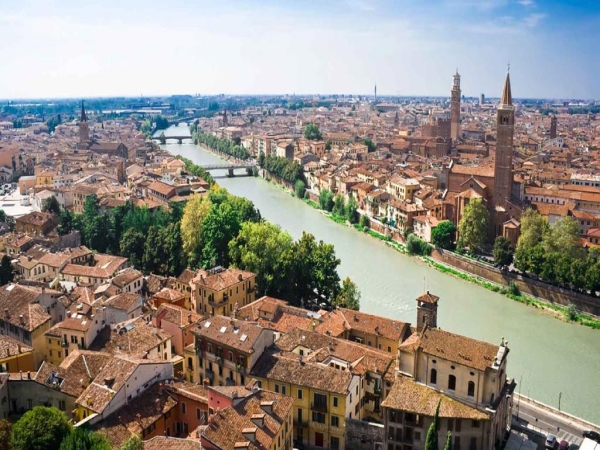 Italy offers so many things to enjoy throughout the year. So, any season or time is suitable to visit Italy. You can experience a wide range of variety within Italy's climate. The northern part of the country has cold winter and humid, hot summer. But, you can experience mild climate throughout the year in the central part and southern part offer warm temperature year round. March to May (Springtime) and September to November (Autumn time) is the right time to visit Italy with warm temperature and sunny weather. Summer is the perfect time to visit Sun-soaked Mediterranean coastal area. You can choose summer season to experience Venice canals, beaches of Naples and Tuscan Hills. On the other hand, you can choose winter to visit Rome for a lower hotel rate and fewer tourists. To choose a best time to visit Italy, as a traveler you should consider budget, weather, budget, cultural events, seasonal atmosphere, and ambiance.
Best Places To Visit In Italy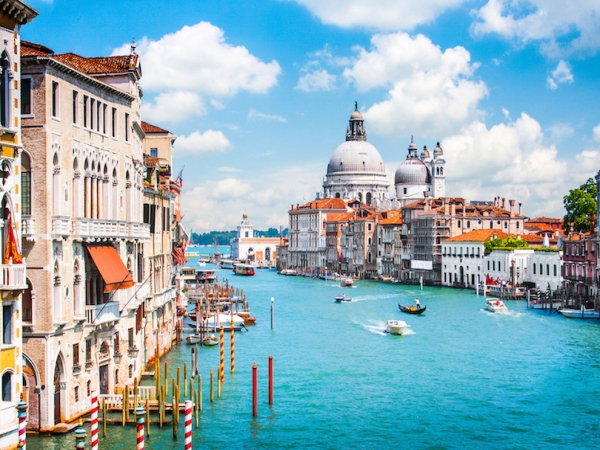 There are several places to visit in Italy and some of these are as follows.
Venice
An ancient city, Venice, is famous as it is built on a lagoon. It is historic, romantic and gorgeous. You will not get any road, just canals through which you can travel in the city.
The major attractions of Venice are:
Locating at the center of Venice, St. Mark's square offers you to take a 360-degree panorama photo, watching the view of the city and feed pigeons.
The Campanile di San Marco, the bell tower, offers you the views of Venice.
You can enjoy the gondola ride which is very special to travel to Venice.
Rome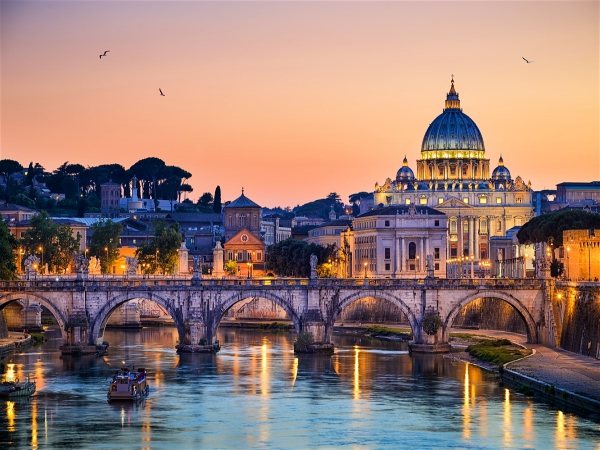 The capital city of Italy, Rome, is a historic and a sprawling romantic city. You can experience the finest art, architectural work, food, and drinks.
Some amazing attractions of Rome are:
The Colosseum, the largest amphitheater in Rome, is also renowned as the Flavian Amphitheater. The building was started by Vespasian in AD 72 and then his son Titus expanded it including the fourth stored. It was inaugurated with a series of impressive games in AD 80.
The smallest independent state, Vatican City, is ruled by the supreme head of the Roman Catholic Church, Pope. You can experience so many museums such as St. Peter's Basilica, Sistine Chapel and Etruscan Museum. You can explore the Borgia apartments, Raphael Rooms, and the Vatican library.
You can experience the Pantheon, the best-protected monument of Roman antiquity.
The largest Baroque fountain in Rome, the Trevi Fountain, is one of the most spectacular fountains in the world.
Milan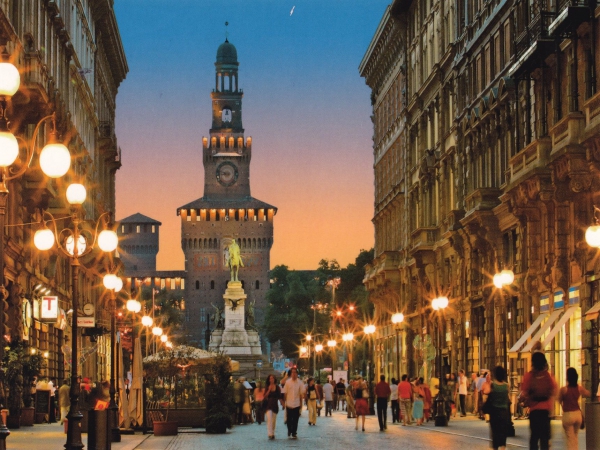 The most adorable architectural designs and fashions are major attractions of Milan and these are:
II Duomo is an iconic architectural structure and located in Piazza del Duomo.
Castello Sforzesco is an excellent boutique castle of the 12th century. Presently, it has been converted into a luxurious castle hotel with dual pools, splendid gardens, and delicious Tuscan farmhouse cooking.
Galleria Vittorio Emmanuelle II is a luxurious as well as covered pedestrian street, which connects Piazza Della Scala and Piazza Duomo.
Florence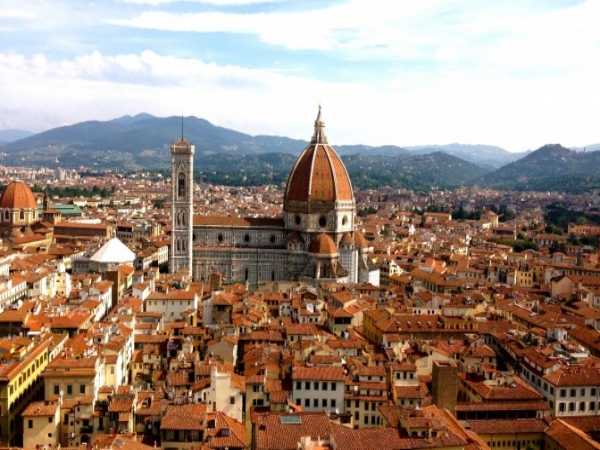 Florence is famous for romantic Renaissance architectural structure, artworks, excellent quality of food and wine. Places to experience in Florence are:
Cathedral of Santa Maria del Fiore and Piazza Duomo is one of the greatest attractions of Italy. The significant artistic treasures of Italy are Piazza Duomo and the group of constructions in the Cathedral complex.
Uffizi Palace and Gallery is one of the amazing art museums in the world.
Amalfi Coast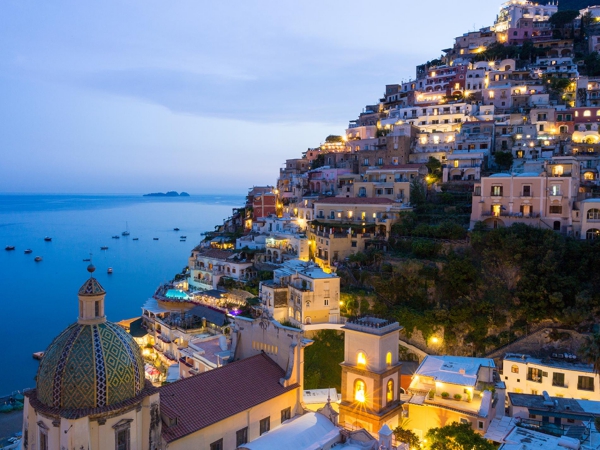 A famous holiday destination, Amalfi Coast, is marked with glowing fishing villages. You can explore the beautiful scenery of Sorrento town, pastel-colored houses of Positano and gorgeous views of steep cliffs. You can enjoy several activities such as traveling on a cruise through turquoise water, visiting Capri Island, relaxing on beaches etc.
So, make an ideal plan for a trip to Italy by choosing the right best time to visit Italy.