Chinos are very popular and man's most practical as well as versatile trouser. There are various shades of chinos available and are comfortable to wear. But if you are looking to upgrade your wardrobe then here we are giving you 6 Stylish Chinos And Shirt Combinations For Men from which you can choose as per your choice. Here we present some Stylish Black Suit With Brown Shoes Outfits For Men. Have a look-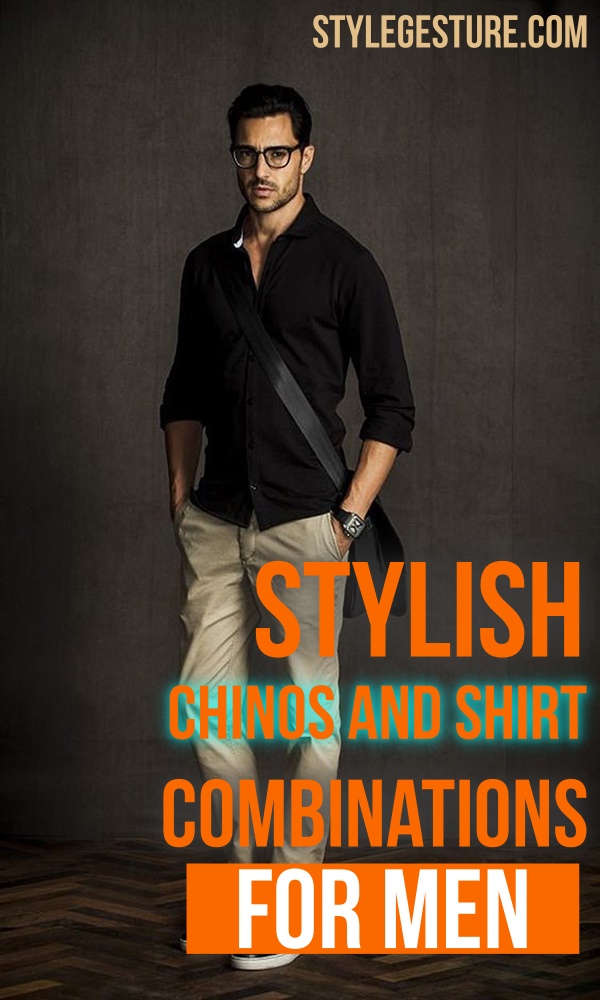 Stylish Chinos And Shirt Combinations For Men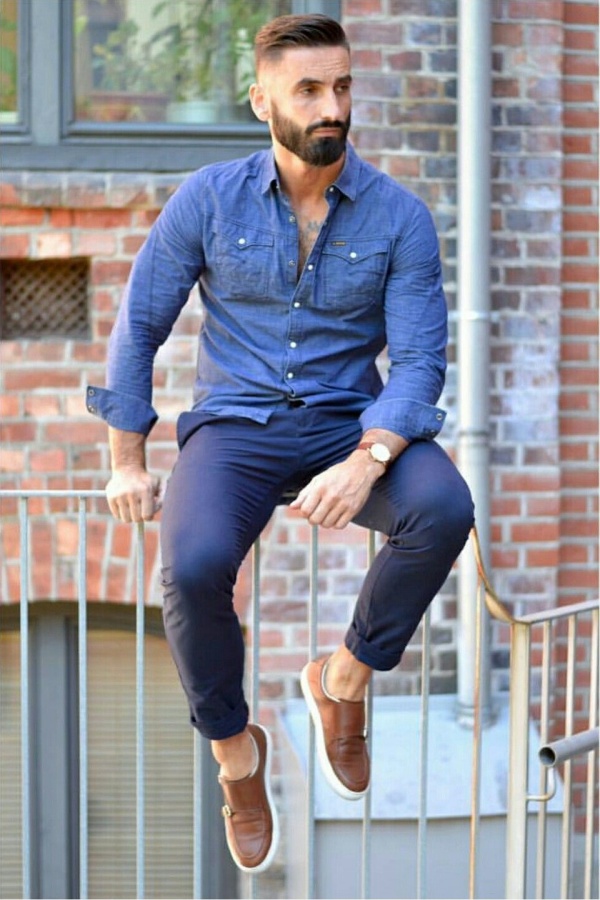 Image Source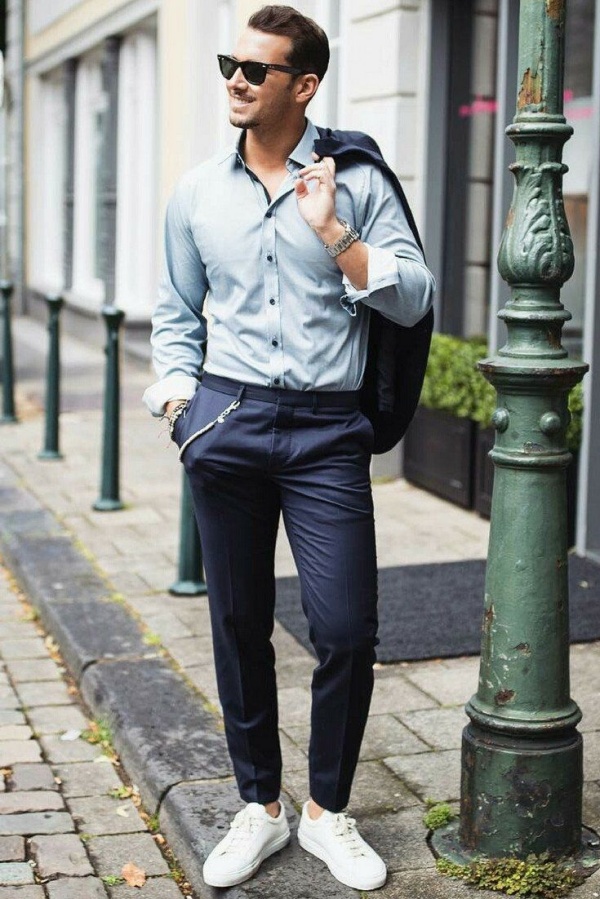 Image Source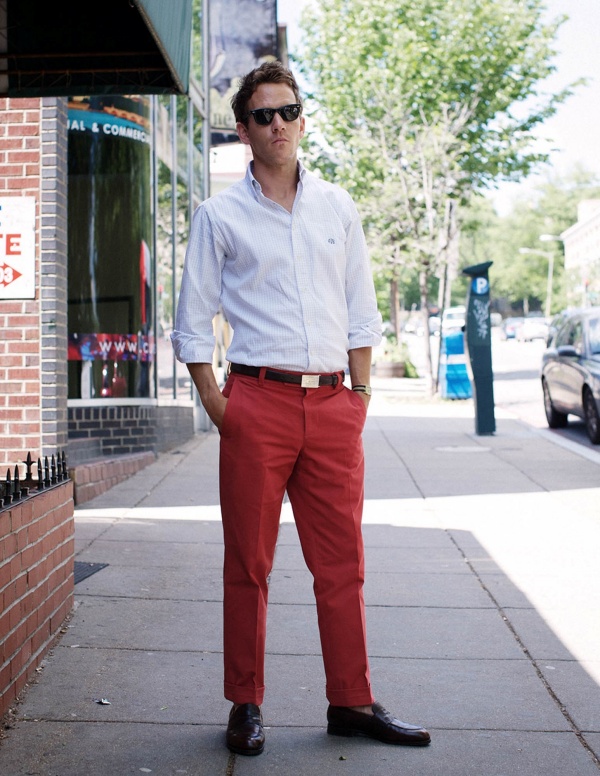 Image Source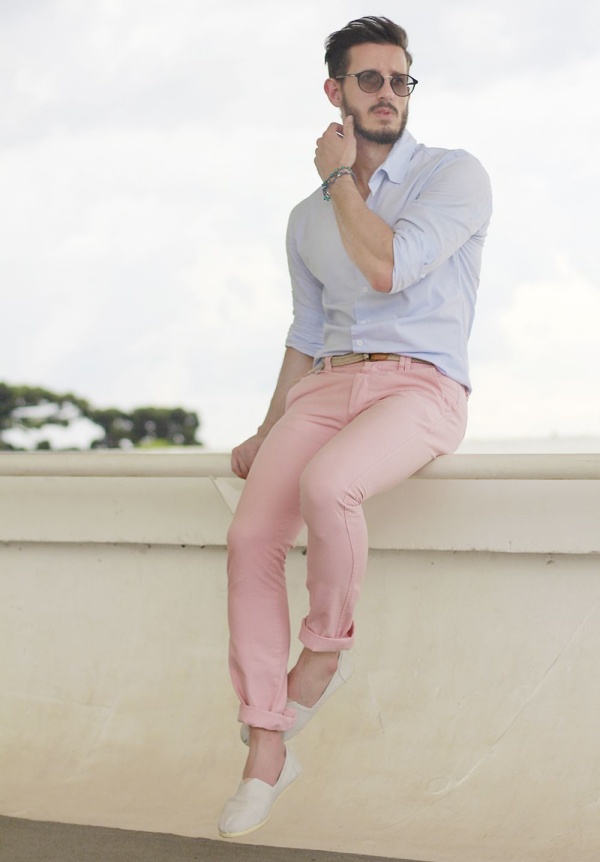 Image Source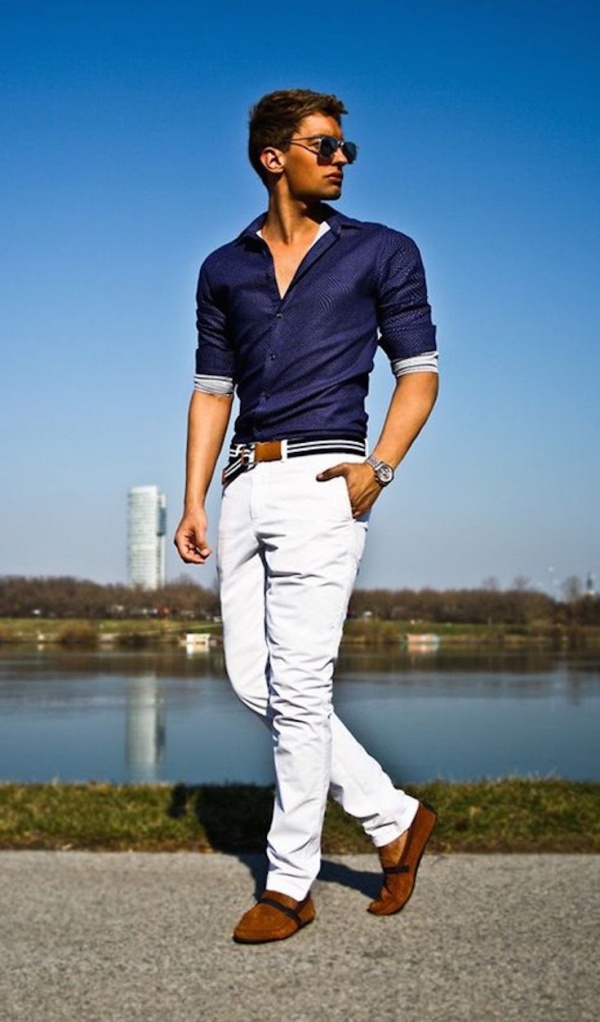 Image Source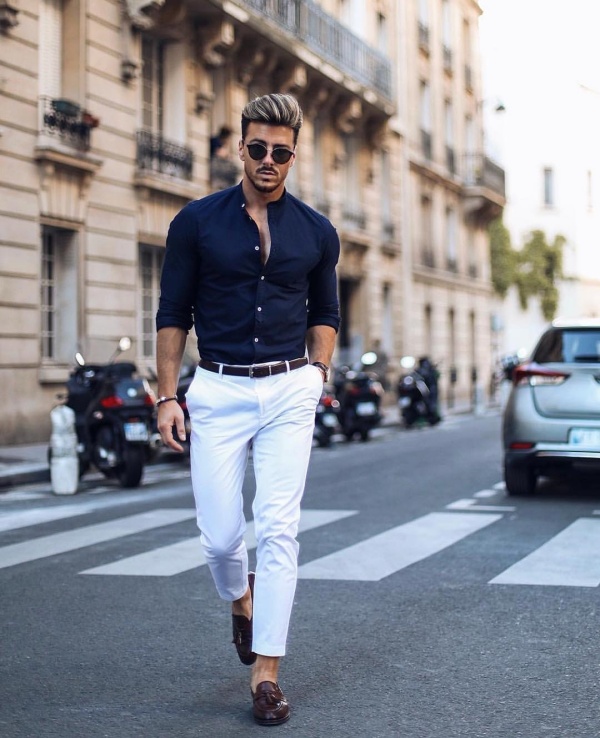 Image Source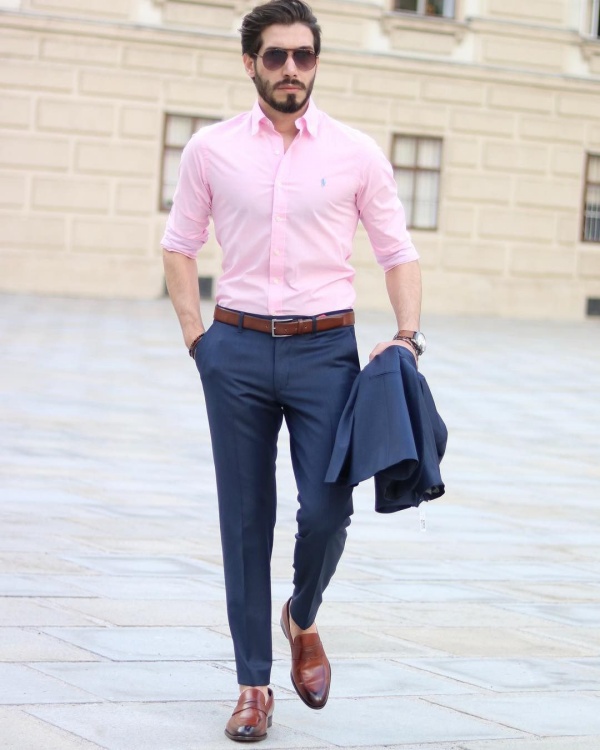 Image Source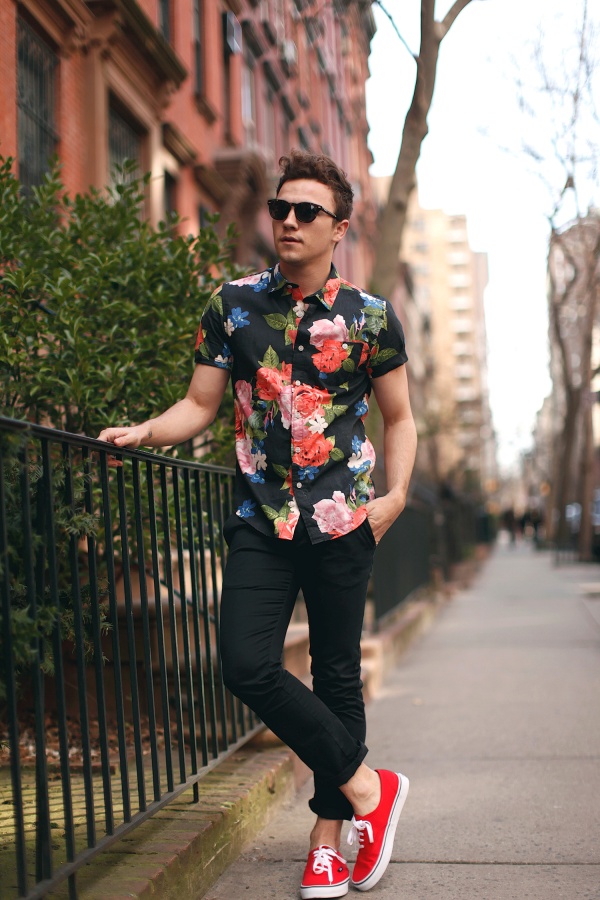 Image Source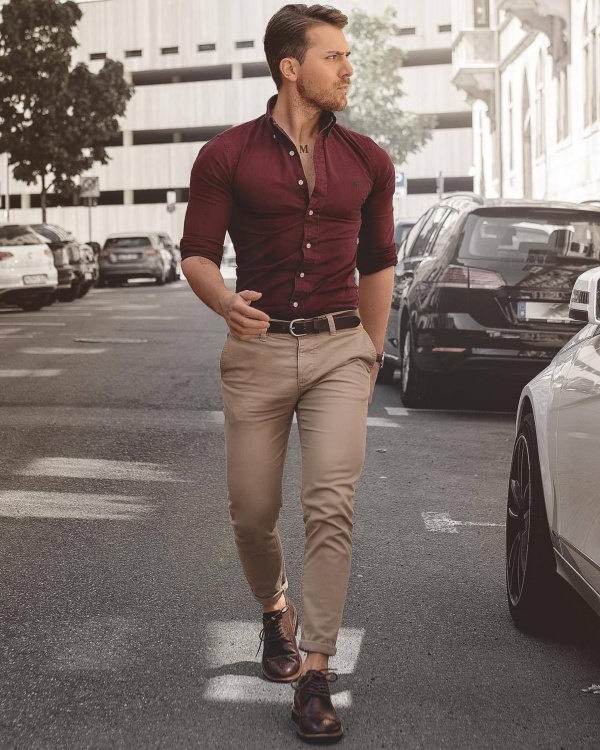 Image Source
Blue Shirt And Navy Chinos

Image Source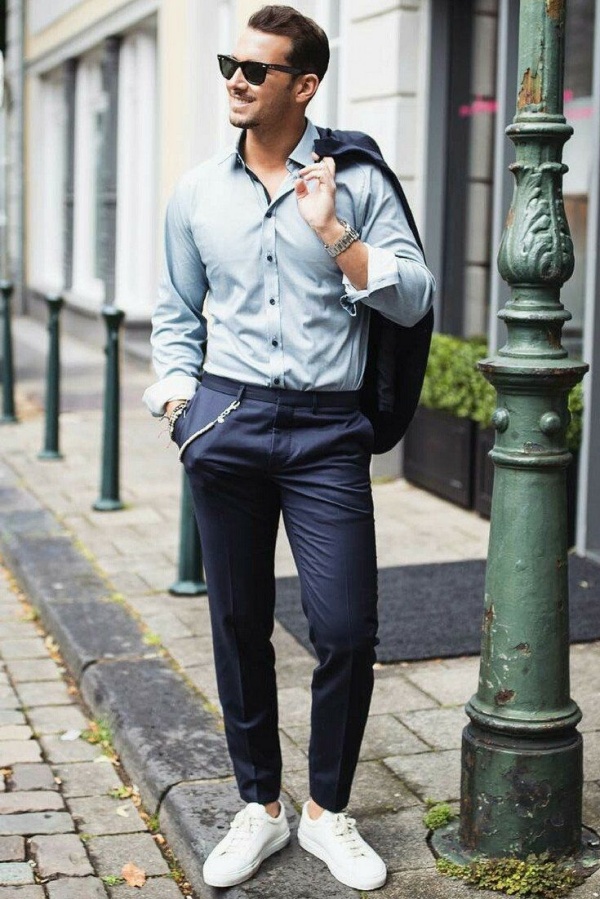 Image Source
One of the best Chinos and Shirt Combinations, Blue shirt and Navy chinos are very popular. Blue is a favorite color of many guys and at least there are few blue pieces hanging in their closet. Blue shirt and Navy chinos are casual and sporty but their wonderful combination looks classic anywhere, from subway rides to weekend everyday jobs and hangouts to the walkway on the first seaside trip of the summer season. Hence, it is one of the smartest additions you can make to your wardrobe collection.
Olive Green Chinos With A White Shirt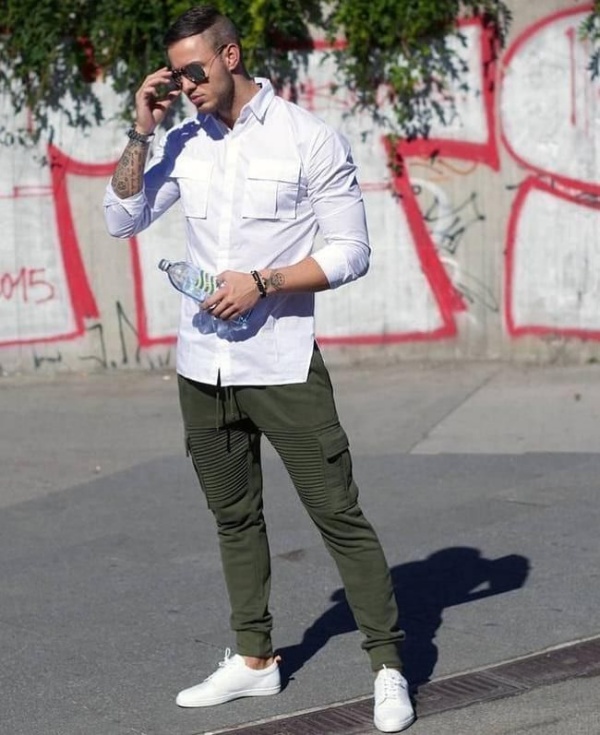 Image Source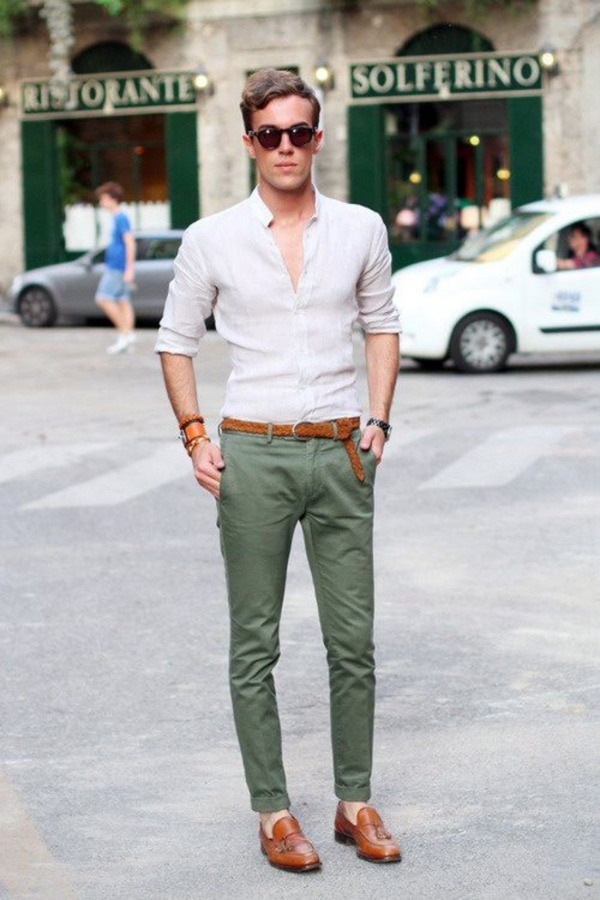 Image Source
Olive Green chino with a white shirt is an ideal combination, especially for the scorching summer season. It's a smarter way to wear this military trend and a white shirt is a good choice. This amazing combination will give you a young and sharp look. You can wear Olive Green chinos with sneakers to have a casual look and to upgrade your look in the winter season layer it with a blazer or sweater.
Indigo Shirt And White Chinos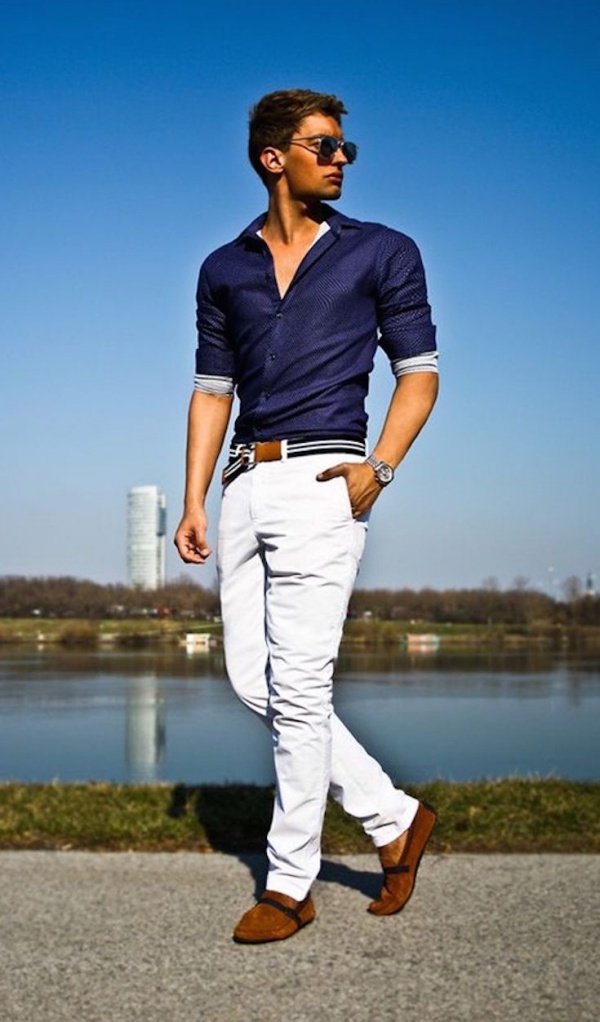 Image Source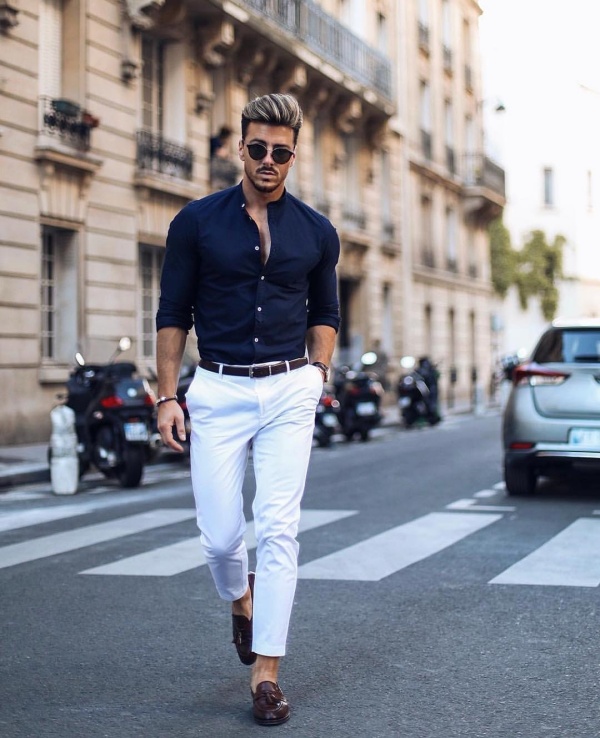 Image Source
If you love to wear white color trouser then you can pull off a pair of white chinos. It will look superb a combination of White chinos with an indigo shirt. It will make you feel comfortable in summer days. We list this combination in the list because it also gives an excellent contrast. So, what are you waiting for? Select this combination and stand out of the crowd.
Grey Chinos With A Light Green Shirt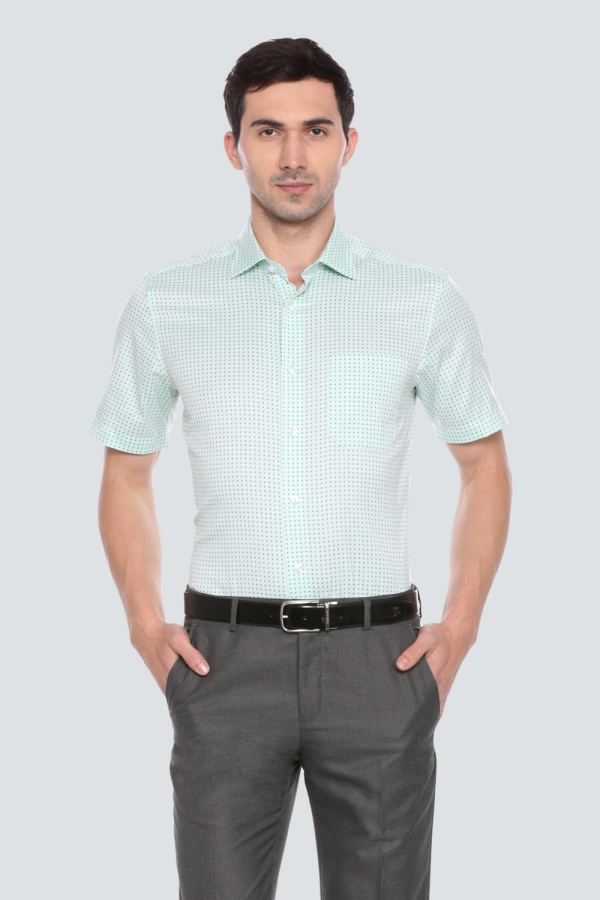 Image Source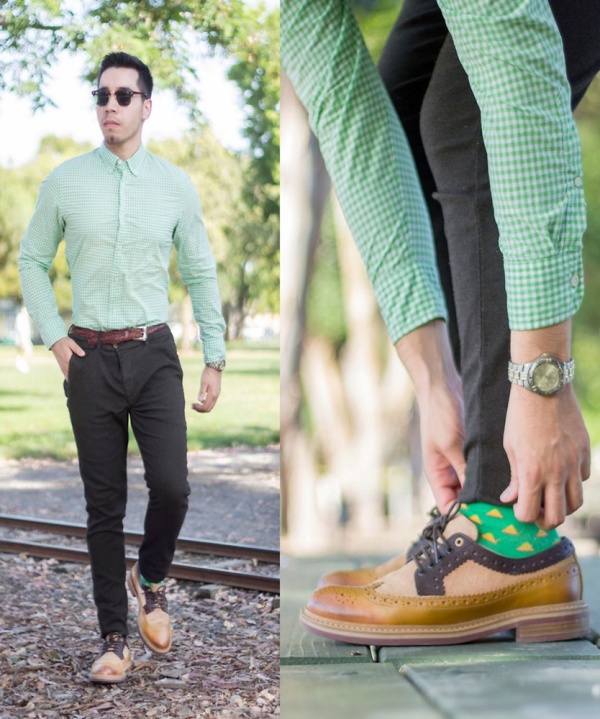 Image Source
If olive green chino is a standard issue for the battlefield or a military color, then grey chinos are the best bet for the boardroom. When wearing with a combination of light green short it will give a classic as well as a standard look. This is suitable for every skin tone and as per your choice you can pair them with a shirt of any color. Apart from this, for winter season you can also layer a denim jacket. Here we have some Sexy Tribal Tattoo Designs For Men That Look So Awesome. Have a look-
Light Blue Shirt With Black Chinos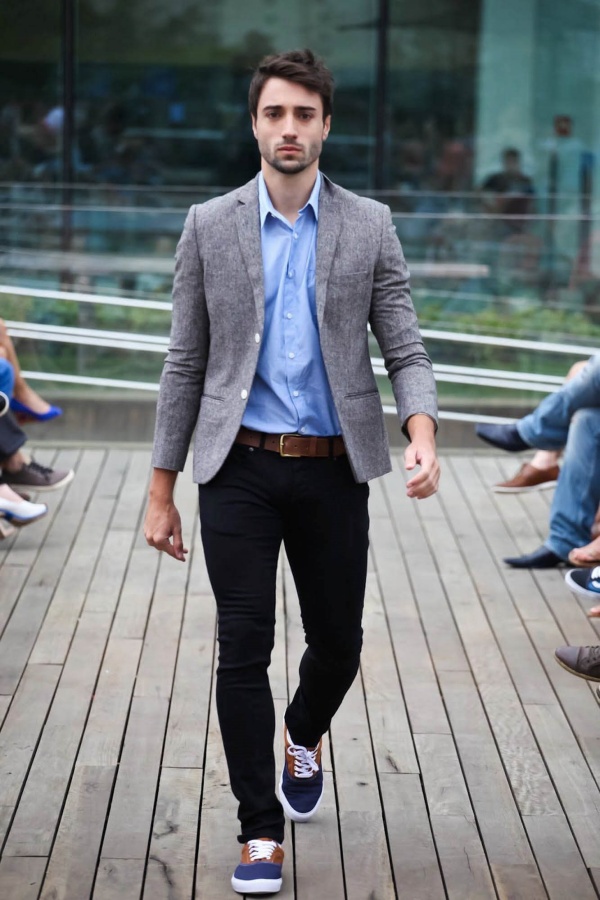 Image Source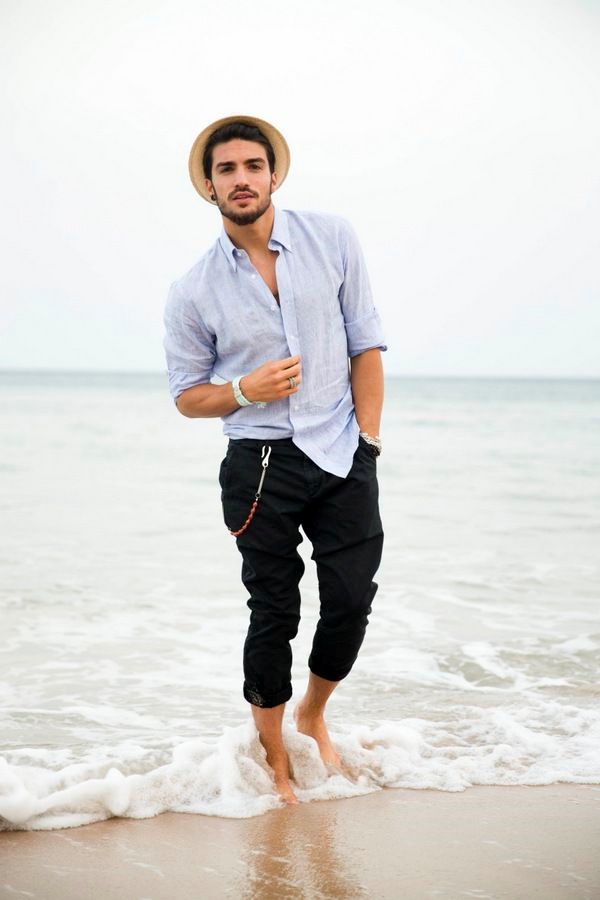 Image Source
Black chinos give you an ideal canvas for building an assortment of looks both casual as well as smart. If you want to go for the professional look then you can wear a blazer also to have a smart look and if you are going with friends for a hangout then you can layer a cool jacket also. Thus, you can also build your night-out outfit around a pair of black chinos combining them with boots and a simple light blue shirt.
Tan Chinos With A White Shirt

Image Source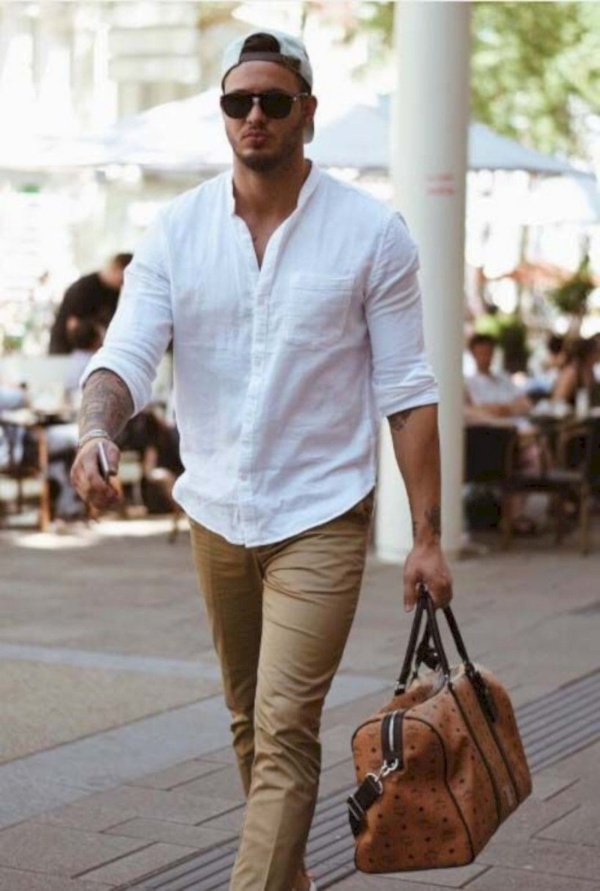 Image Source
Tan chino with a white shirt is another stylish and classic Chinos and Shirt Combinations. This combination can be dressed up or down and will look outstanding on any guy who is willing to take the time to find pieces that fit well. You can also keep it simple with a white shirt and pair sandals. Moreover, it's a style move that will look stylish no matter what color combination it's applied to.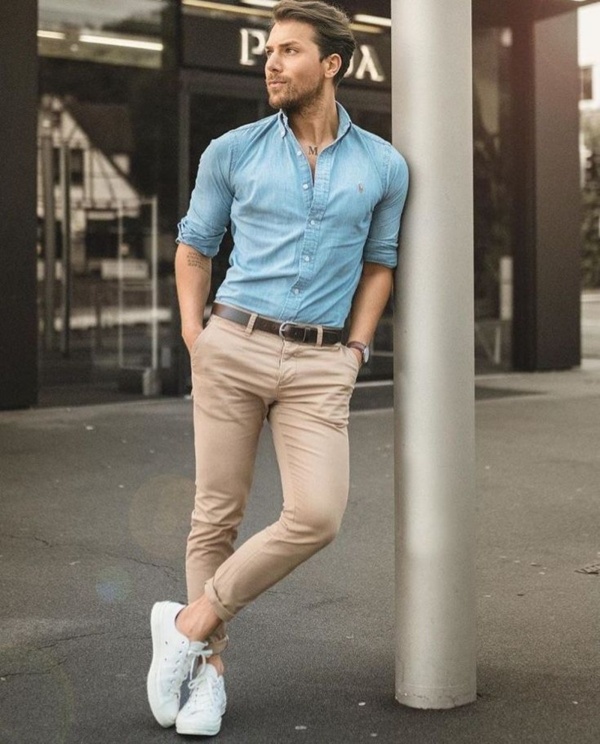 Image Source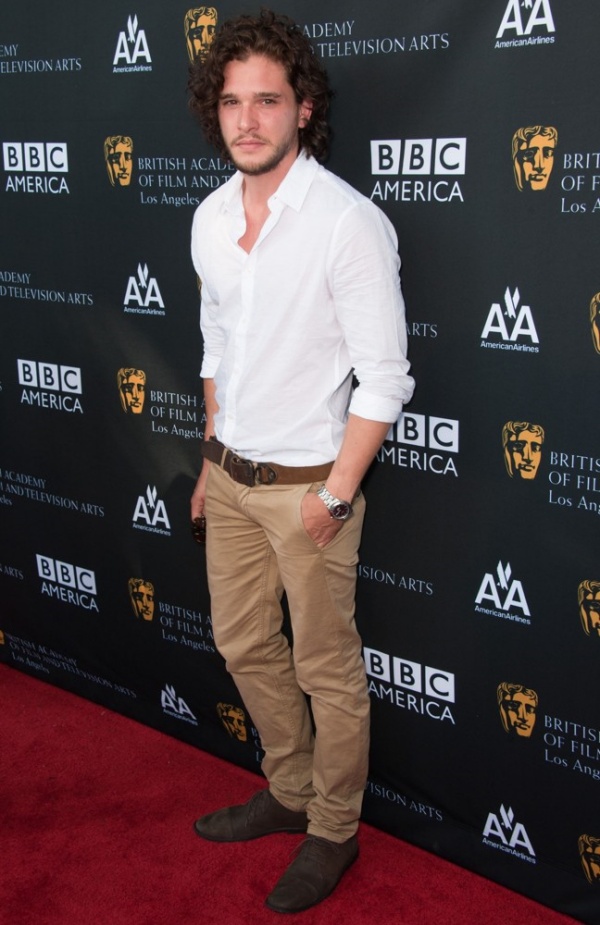 Image Source

Image Source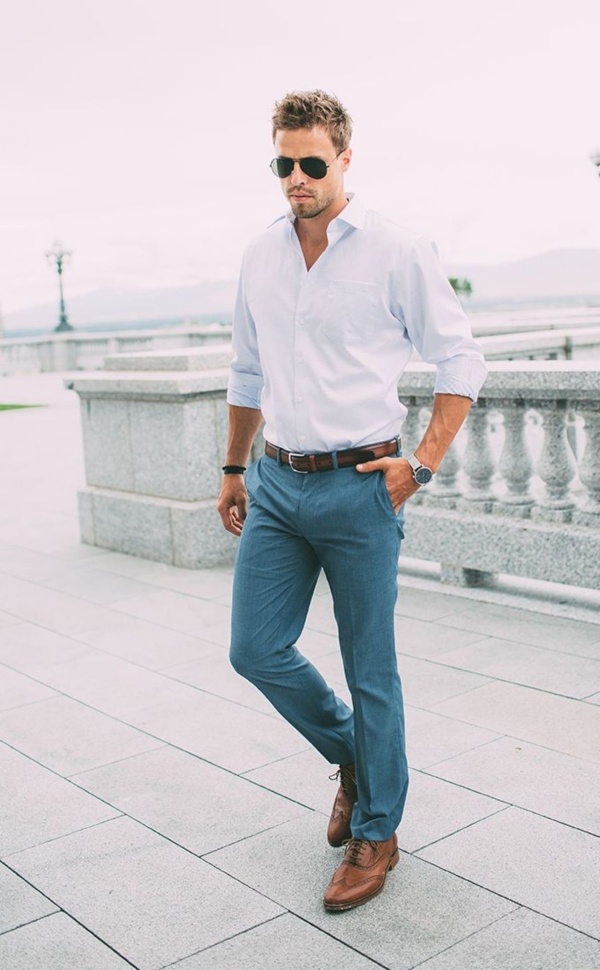 Image Source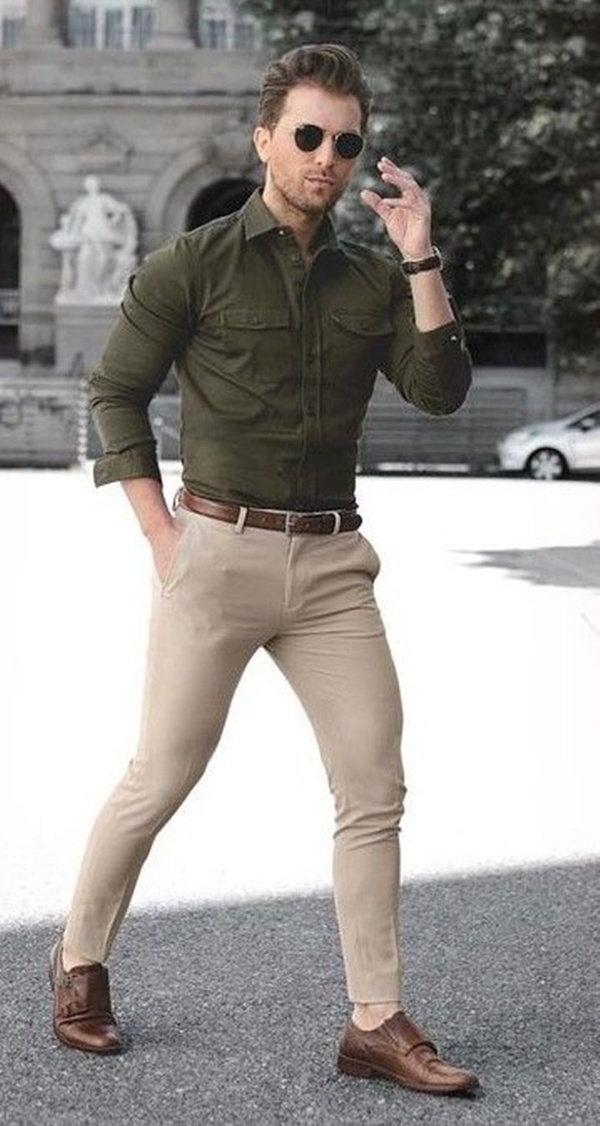 Image Source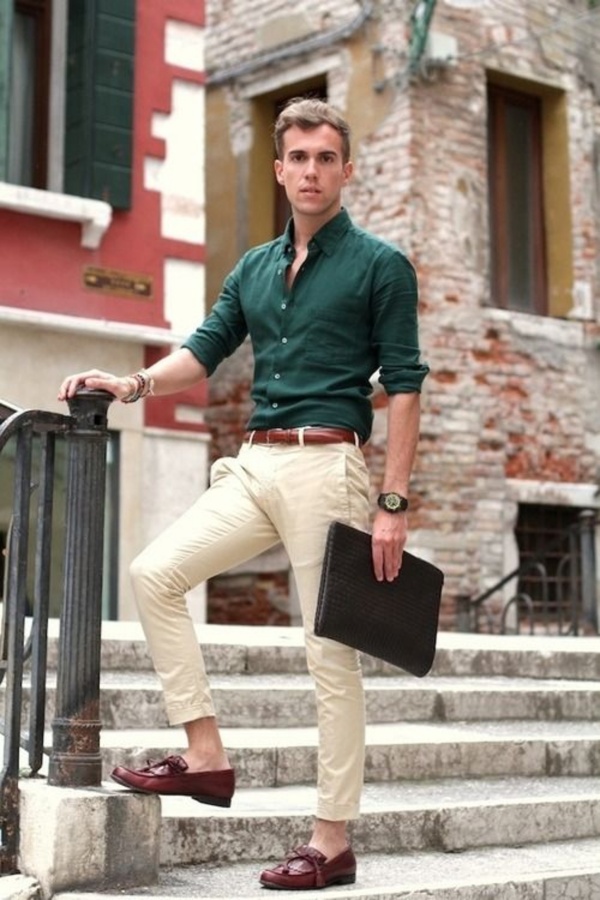 Image Source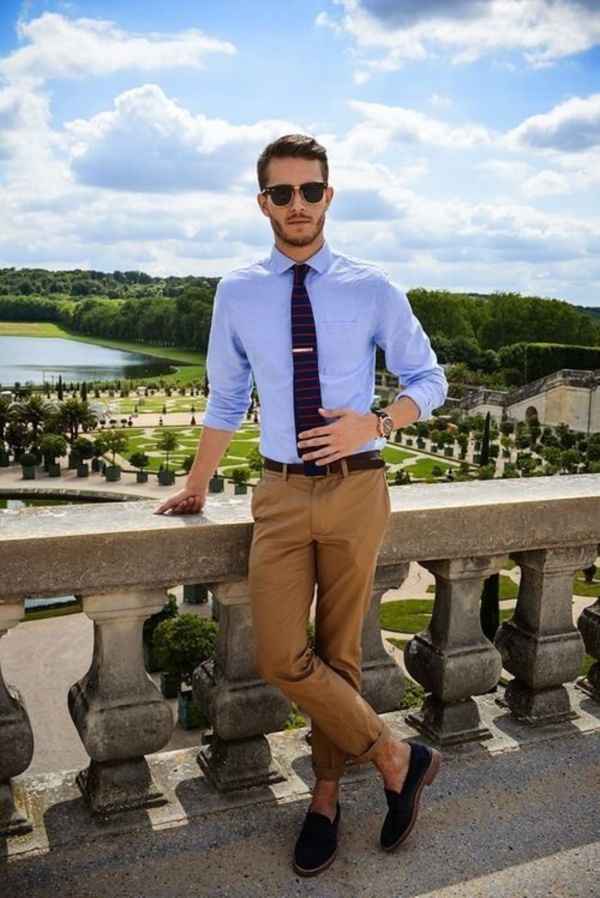 Image Source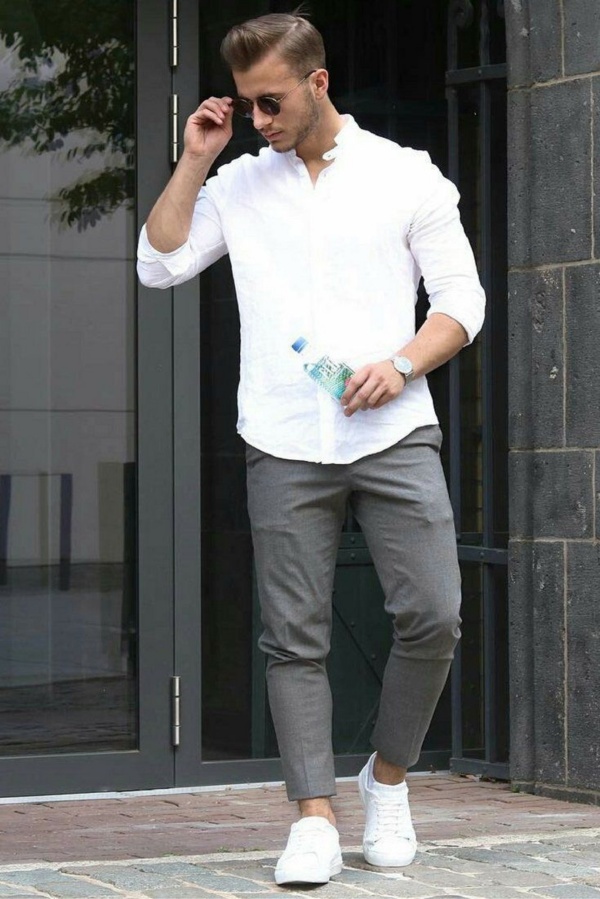 Image Source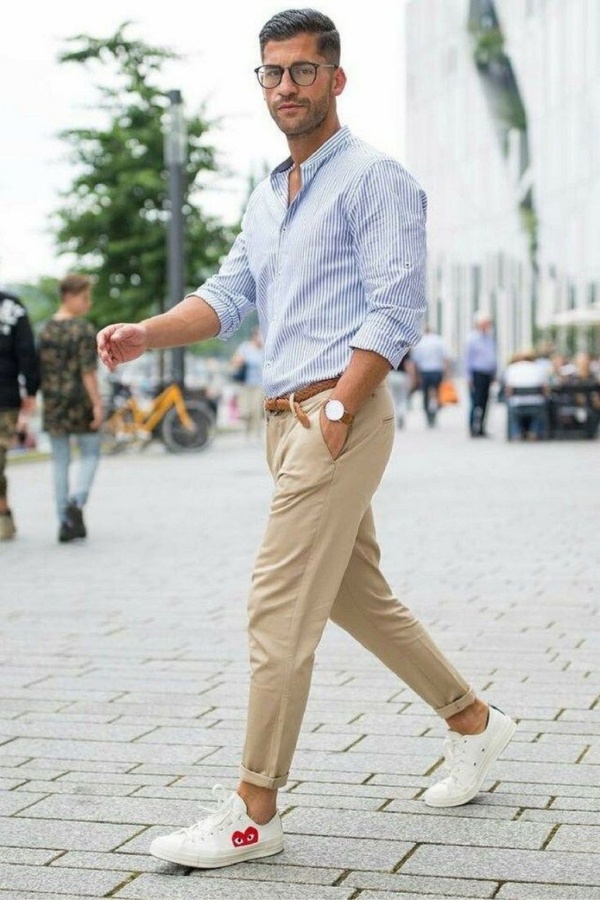 Image Source
We hope so, that you will surely like wonderful Chinos And Shirt Combinations for men mentioned above. The most classic of all look chinos with the shirt is perfect for the official look as well as for hangout also. Additionally, you can go for a plain or striped shirt to match perfectly with chinos. Here we are giving you some Trending Simple Outfits For Men On Pinterest. Check out-